What better way to get into the Christmas spirit than going to a Christmas bazaar? Cairenes are lucky to have so many of these bazaars throughout the city during the merry season. Among the many reasons why we love these bazaars is that you find a wide range of items for sale, from handmade crafts, decorations, gifts, clothing, jewellery, toys, and seasonal food and drinks. With local artisans, small businesses, community organisations, and even individuals selling their homemade goods, there's truly something for everyone. And if you're not looking forward to shopping, Christmas bazaars often feature other activities and entertainment to enhance the festive spirit, such as live music, carol singing, face painting, games, raffles, and sometimes even rides and attractions for children. Here are four bazaars that will be happening soon to celebrate the holiday season.
Le Patronage Christmas Bazaar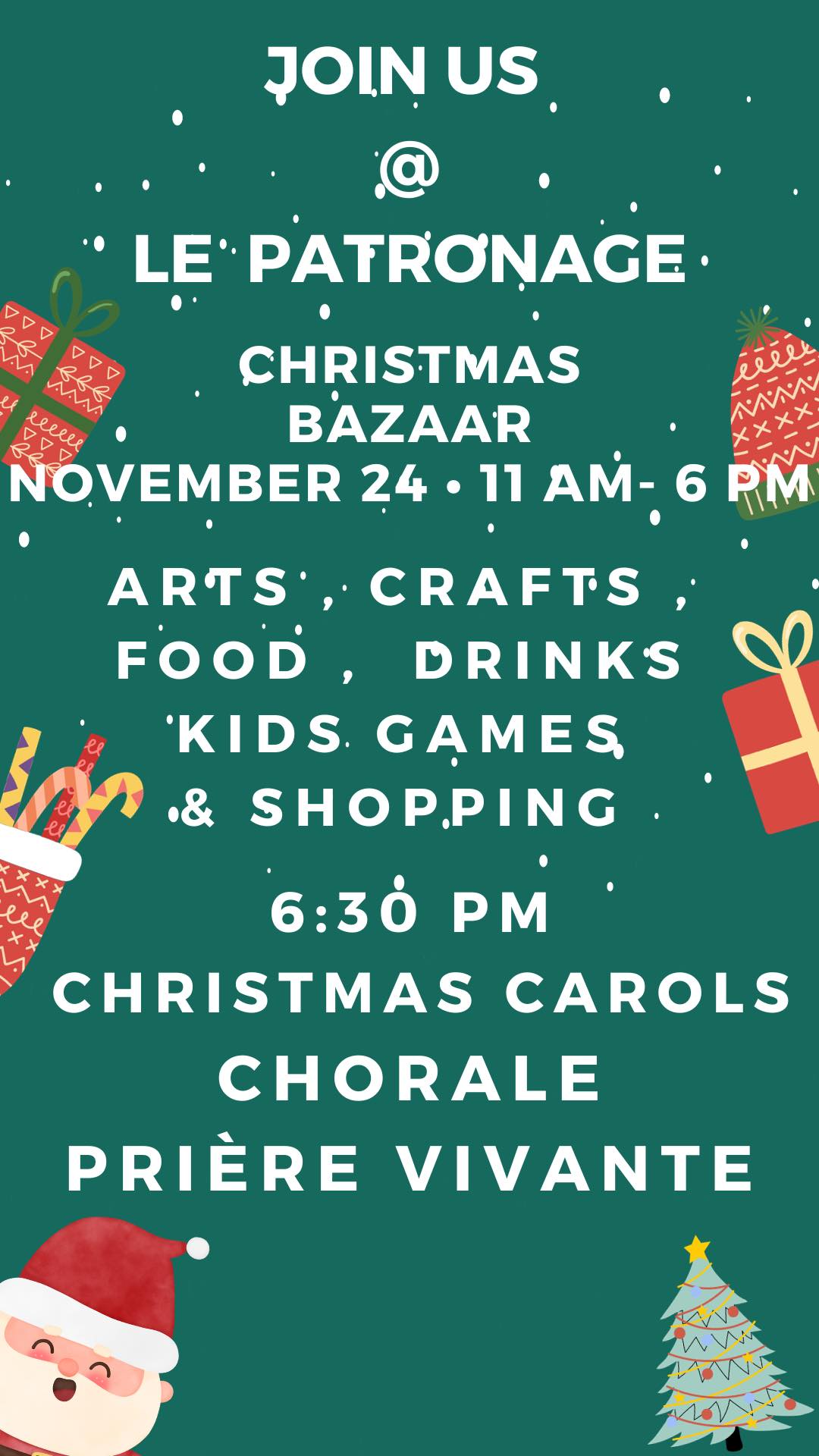 Le Patronage in Korba is having its Christmas bazaar on Friday, November 24th, with a special appearance from Chorale Priere Vivante for their first performance of the season. Nothing can get you in the holiday mood like live Christmas music with food, arts and crafts, and even kids' games. The event is sponsored by many big names such as Luna, Eva Cosmetics, Dice, and many more. 
All Saints' Cathedral Christmas Bazaar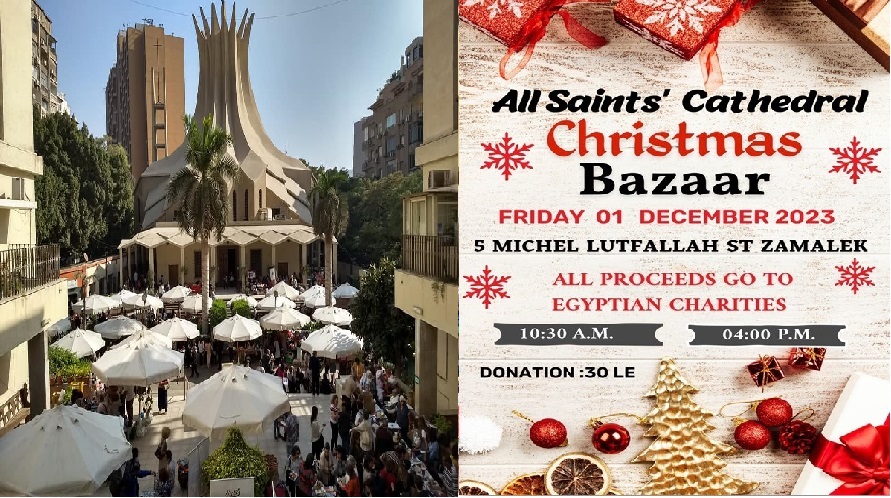 In the heart of Zamalek, the All Saints' Cathedral is celebrating its 48th annual Christmas bazaar this year on Friday, December 1st. Local businesses have the opportunity to display their handicrafts, accessories, leather goods, home produce, sweets and chocolate, and clothes. There is also an all-day cafeteria lasting from 10:30 am to 4:00 pm. All proceeds from the event go to local charities. 
St. Mary Marashly Christmas Carnival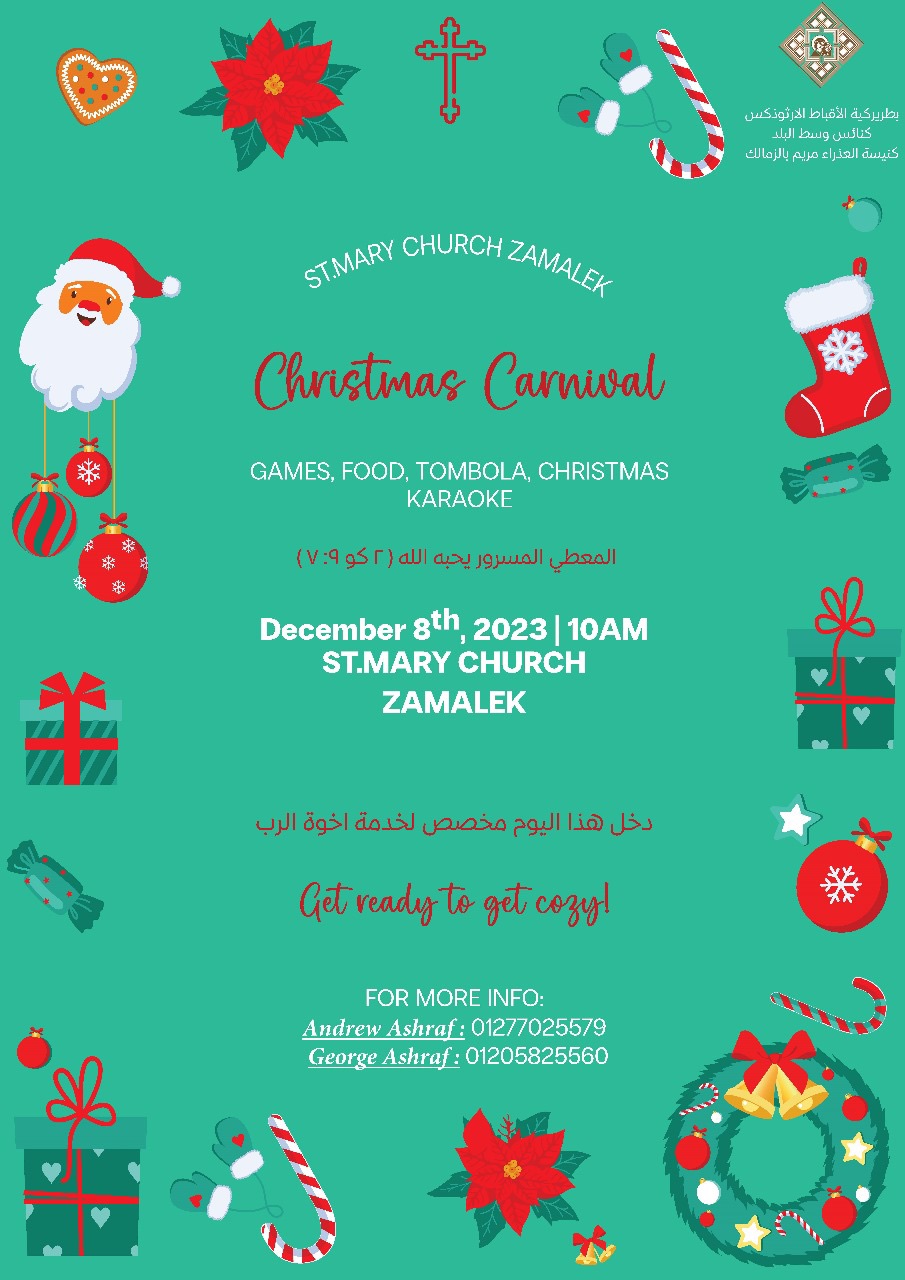 The Coptic Orthodox Church in Zamalek is known for its ideal location and magnificent architecture. On Friday, December 8th, they promise festive delights and endless joy. They ask that you come hungry and brace yourselves for an unforgettable day. There will be games, food, a tombola, and even Christmas karaoke.
St. Michael's Church Christmas Korba Bazaar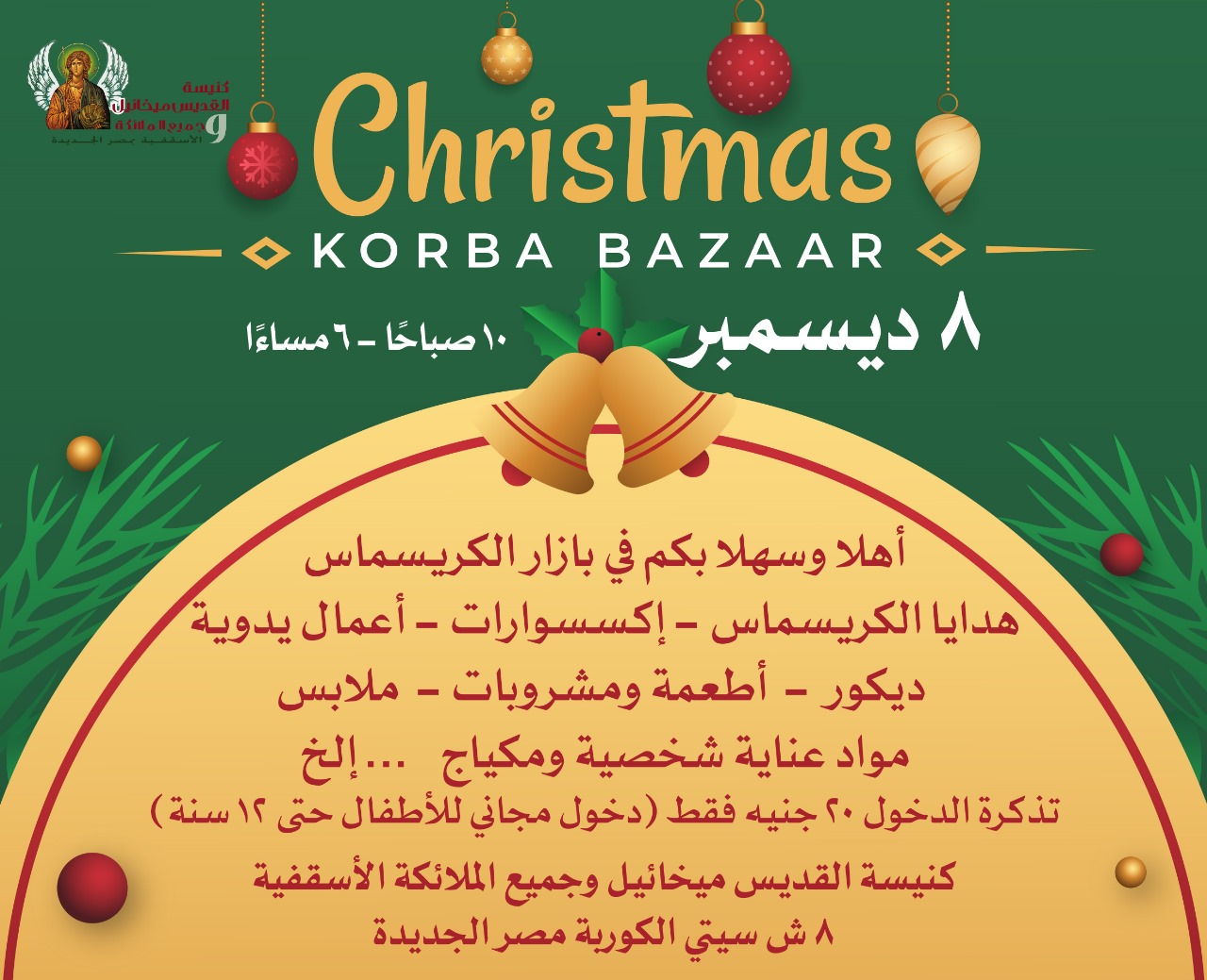 The event is set to last all day on Friday, December 8th, from 10 am to 6 pm, with vendors selling accessories, many handmade items, home décor, clothes and self-care items, not to mention many food outlets. Tickets are only 20 EGP, and entry is free for children under 12. 
Attending a Christmas bazaar can be a great way to get into the holiday spirit, find unique gifts, support local businesses and artisans, and enjoy a fun day out with family and friends. It's also an opportunity to experience the cultural traditions and flavours of the season.