Cairo 360 Editor's Choice Awards 2014: Designer & High-End Fashion Awards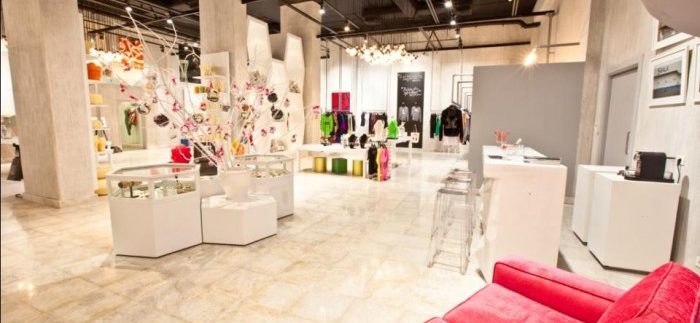 Cairo's shopping scene is a mishmash of epic proportions; with top international names, products of local artisanship and downright peculiar fads, it's not always easy to find exactly what you need and at the price you need it to be.
But while the old adage that you 'pay for the name' when shelling out for high-end goods very much tings true, there are an increasing number of local retailers whose commitment to providing the best and most unique garments, accessories and other goods, has made them a lasting force.
While some of the shops on the winners list of the Cairo 360 Editor's Choice Awards in the category of Designer & High-End Fashion, pluck the best from around the world, others have taken what has become a newfound appreciation for our own local designers, artists and artisans.
50A Concept Store (Boutique Fashion Award)
Selling high-end imported, luxury household and fashion accessories, 50A Concept Store may seem like just another Zamalek boutique on paper. But the small, minimalist designed shop stocks just a handful of carefully chosen brands, giving its goods a certain type of exclusivity.
Pepper Closet (Boutique Fashion)
Feeling like the walk-in closet every woman dreams of, Pepper Closet has remained a go-to for shopaholics looking to grab something for a special occasion. With many of the international and local items being on-offs, Pepper Closet's discounts can't be matched.
Villa Baboushka (Boutique Fashion Award)
Since opening in 2010, Villa Baboushka – located in charming Zamalek villa – has been a trailblazer in boutique fashion in Cairo, attracting fashionistas from across the city for its owners eye for glamour, its regularly replenished stock and its end-of-season sales.
Amuse (Fashion & Accessories Award)
Feeling as much a museum or galley as a shop, Amuse is one of the few retailers in Cairo that provides a shopping 'experience'. Our reviewer fittingly uses the term "refinement and high-minded design" when it comes to the mishmash of stock; clothes, accessories, art, books and more.
El Horreya (Fashion & Accessories Award)
Located in Giza's First Mall, EL Horreya's commitment to championing local industry doesn't come at the expense of quality. Offering a range of bags, accessories, home accessories and jewellery, this is a place where you'll find something different – plus, a percentage of all sales goes to charity.
Mounaya Gallery (Fashion & Accessories Award)
Founded way back when in 2006, Mounaya Gallery was, for a little while at least, Cairo's best kept secret. Now, however, the enduring shop is a hub for shoppers looking for unique accessories by some of the best local designers and brands.
Sami Amin (Fashion & Accessories Award)
With branches in both Zamalek and Heliopolis, Sami Amin is the first place you go to when looking for a gift. Specialising in leather and brass across a range of different accessories, some of the designs are truly unique, with the quality to go along with it.
Orange Square (Men's Fashion)
A lone wolf on the list, Orange Square is one of the few – if not only – local retailer of its kind. With tuxedos and tailor-made suits as its main attraction, the service is impeccable, the staff is knowledgeable and the shop caters to both modern and classic tastes.
For a full rundown of the Cairo 360 Editor's Choice Award winners, click here.