Cairo 360 Editor's Choice Awards 2014: Home Store Awards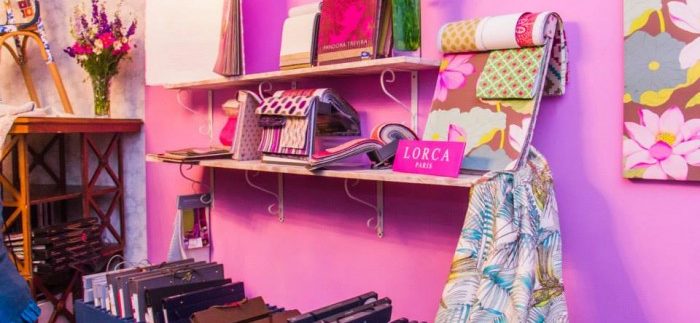 When it comes to interior design and matters of the home, Cairo is a mixed bug of the beautiful, the ugly and the downright wrong – gold-painted furniture and bulky wardrobes spring to mind. Slowly but steadily, though, more and more designers and design houses have emerged, bringing a fresh and modern approach to decorating homes. And while imitation is the driving force behind so much in Cairo, there are a handful of retailers that treat interior design as an art unto itself, offering the best of local and international goods.
House & Garden (Home Accessories Award)
Fairly new to Zamalek, House & Garden keeps simplicity at its core – but without skimping on quality. Offering furniture, gardening and interior design solutions, the shop itself inspires and motivates in a way that – as pretentious as it sounds – gives customers freedom to explore their own design ideas.
Nillens (Home Accessories Award)
Designer, Nayla Tahan, has seemingly made it her life's work to champion local products and few retailers have proven that using Egyptian artisanship and materials can be translated into truly top quality products like Nillens has.
O-M (Home Accessories Award)
Described by our reviewer as a cave of treasures, Zamalek's O-M is like some sort of time warp. Every inch of the shop is lined with unique, vintage – or vintage-inspired – goods, with the home accessories being particularly spectacular.
Outside In (Home Accessories Award)
There's no shortage of florists in Cairo, but anything labelling itself as a 'floral design gallery' is going to get our attention, which Outside In certainly has – the shop sells the most delicately made and realistic artificial flowers you'll ever see and staff have an eye for flair.
Incana Natura (Interiors & Home Accessories Award)
Specialising in stone-effect wall cladding, Incana Natura is run by the same folk behind 50A Concept Store – another Editor's Choice Award winner. Though it's a very particular niche, the quality of the products and the excellent service is a breath of fresh air.
Design Emporium (Interiors & Home Accessories Award)
Under the watchful eye of founder, Aziza Tanani, Design Emporium is one of the most enduring interior design shops in Cairo, having opened some twenty-four years ago. Housing some of the best international brands as well as some of the most innovative local ones, Design Emporium stands head and shoulders above the rest.
Eklego Design (Interiors & Home Accessories Award)
With branches in Zamalek and Designopolis – and beyond – Eklego Design has become the go-to for many young Cairenes when it comes to interior design. Modern, sleek and lush are words that describe Eklego's M.O.
For a full rundownof the Cairo 360 Editor's Choice Award winners, click here.