Cairo 360 Editor's Choice Awards 2014: Specialist Retailer Awards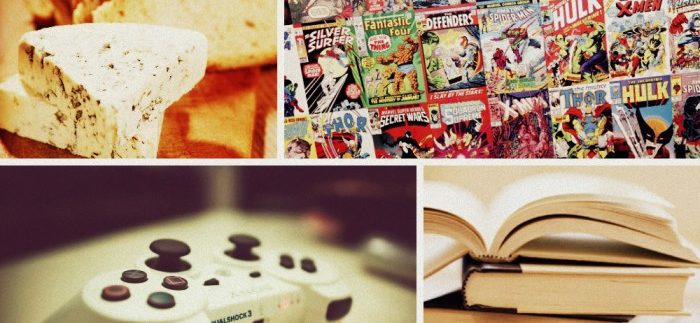 The pursuit of shopping in Cairo – for either necessities or leisure – isn't as straightforward as it should be – a fitting metaphor for life in the capital. From the other side of the counter, when it comes to creating a niche market, few retailers survive the cost of educating their customers on their products. Many a business selling top quality products have failed solely because they could not bring in enough consumers. Our Specialist Retailers award winners have not only found a solid base of customers, but have maintained a quality and service that is rarely found around the city.
Gourmet Egypt (Specialist Foods Award)
If you consider yourself a cook or an avid lover of steak, chances are you've already been to Gourmet Egypt. Known for their incredible selection of top quality meats, fish and condiments, no other retailer can even come close. Plus, they deliver!
House of Cocoa (Specialist Foods Award)
Boasting a collection of the finest chocolate brands in the world, House of Cocoa comes as a god send to a city that doesn't really understand chocolate. With everything you could imagine from Belgian cookies to chocolate fountains, House of Cocoa is a must try for chocolate lovers.
Kryptonite (Games & Entertainment Award)
Looking for a comic book or a weird and wonderful collectible? Kryptonite is definitely where to go. With its toxic green backdrop and shelves stacked from floor to ceiling, Kryptonite is a haven for the avid comic book fan.
Play N Trade (Games & Entertainment Award)
Boasting a huge collection of video games spanning across all consoles, Play N Trade has managed to create a sense of community between gamers. With very decent prices and the ability to switch out old games for store credit, Play N Trade is a much needed option in an otherwise monopolised market.
Diwan Bookstores (Books & Stationary Award)
The warm and inviting bookstore has it all. The great collection, the pleasant atmosphere and the ability to order books that aren't available free of charge all contribute to a great experience. A true bookworm's delight!
For a full rundown of the Cairo 360 Editor's Choice Award winners, click here.