Cairo 360's Guide to Shopping for Man-Gifts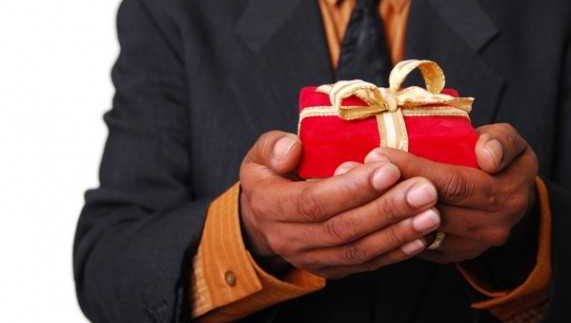 Listen up, ladies. Surgically remove the part of your reasoning that assumes that men are sentimental. We are not. The trick to getting the perfect gift for a man is simple: get him something that nourishes his hobby or his passion. Once you find out what he's into, the rest is child's play.
Here are a few places around Cairo that may have what your man wants:

Mindwinder, CityStars
This store is always a safe choice. It's full of games that require brain power as well as muscle: puzzles, Aerobie Frisbees, yo-yos, Cuboro cubes, K'Nex lego pieces and the Beeboo floating soap bubble machine. Get something that challenges him mentally; something that brings out the inner competitiveness. Since it's a toy, you've scored a double whammy. Just make sure you're not better at solving the puzzle than he is.

Virgin Megastores, CityStars
What more could you ask for? For the lazy/last-minute shopper, you'd be hard pressed to find a better place to get your man a gift. If your man tends to cheat on you with his Xbox, head straight to the video games section. If he's a technophile, then why not pick him up a new mobile phone or digital camera? Sonic junkies are spoilt for choice with a proper selection of music and audio hardware. No matter how you slice it, this is an adult male's Toy's R Us. Don't make yourself crazy – get him a gift card, and let him choose what he wants.

Yamaha, Heliopolis:
For the budding musician, head over to the Yamaha store. They have a healthy selection of guitars, keyboards and drum equipment. Bring a lot of cash unless you're going to buy a pair of Steve Gadd Vic Firth Drumsticks (send these to Cairo360, c/o Wesam Masoud).

The Surf Shop:
If your man is a surf-head here, why not buy him something to brighten his (surf-ridden) day? The Surf Shop is located in Agami on the North Coast, but they also offer year-round delivery via their online store. While they don't have wetsuits or windsurfing gear, they sell Bic and Oxbow surfboards, Victoria skimboards, as well as a selection of used items in great condition. They also sell sandboarding gear like the Venomous and Ocean-Culture brands. Once again, send the sandboard to the aforementioned address.

Emotions, CityStars:
You may want to check out Emotions CityStars. The housewares store mainly sells German Kitchen utensils and dinnerware. I'm not saying you should buy your husband a set of square turquoise plates, but if he fancies himself a bit of a home chef, then you'd be wise to invest in a JA Henkel 10inch Chef's knife. Best gift I've ever gotten.

Alpha Market, Maadi Corniche:
The outdoor type will appreciate a visit to Alpha market, which has a very impressive inventory of Coleman camping tents and gear. Remind him to stock up on mosquito repellent and invest in a second sleeping bag.

Bino Arms and Ammunition, Zamalek:
If he likes hunting gear, then take a trip to Bino, which is a roughing-it, play-in-the-mud paradise. The store carries everything from Ninja stars and nunchucks to hiking boots and hunting rifles. Fathallah Armories also has a great selection of ammunition, fishing and hunting gear. Take your guy there and watch his eyes widen like a kid in a candy store.

No flowers, no teddy bears, no picture
frames. Getting him a watch may seem like a great idea, but you should
let him choose it himself. And for the love of Ramses, no more goddamn
wallets. Especially if he never has money to put in it – but if he is
walking around with a wad of sweaty money in his front breast pocket,
then by all means get him one.
Or get a new man; your choice.