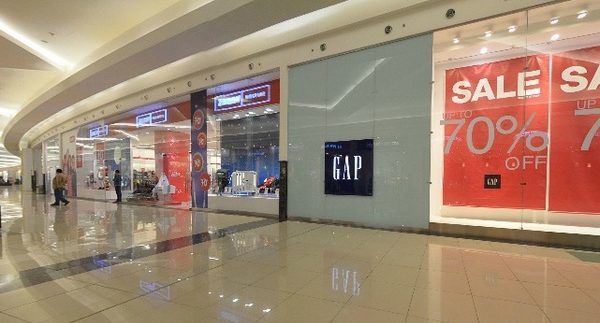 Over the years, the Yanks have given us some bitter-sweet things; jazz, spandex, the Kardashians, democracy – the list goes on. In Cairo, the natives have taken the convenience of one such innovation – shopping malls – and turned them into something unholy. Malls in this city have become the go-to spots for a date, a family day out, a girly catch-up session or a good old boys' hangout. But if you can look past the predatory human cattle, you'll find that these malls combine the best of international and local retail.
Arkan Mall (Sheikh Zayed)
One of the newest on this amazing list, Arkan Mall has attracted more dining heavyweights than shopping ones. As one of the city's most popular steakhouses,
Charwood's
opened only its second branch in the modern, Sheikh Zayed complex. Other notable dining options include coffee house and French pastry specialist,
La Gourmandise
, as well as creative restaurant,
Topaz
. Arkan Mall is also the home to one of Cairo's newest Meccas of women's health and fitness,
Jazzercise
.
Citystars (Heliopolis)
Despite a complicated phase-and-floor segmentation system and an overall obnoxious, over-the-top commercial quality, Citystars set the bar for all those that came after it. The huge optical-illusion-maze is home to a host of international names including entertainment hub
Virgin Megastore
, trend factories
American Eagle
and
Pull & Bear
, as well as century old French patisserie
Paul
and American frozen yoghurt specialist,
Pink Berry
, amongst others. Closer to home,
Tamara Lebanese Bistro
has been pleasing Cairo pallets since opening earlier this year.
Dandy Mega Mall (Cairo-Alex Desert Rd)
Not as grand as it once was, Dandy Mega Mall still holds its own in the city, boasting the huge multi-purpose supermarket
Carrefour
, an always busy
H&M
and Cairo's only branch of British department store,
Marks & Spencer
. Food options are plenty, too; healthy diner,
Express by Mo
, stands out as does gourmet ice cream vendor,
Marble Slab Creamery
. After a slump, Dandy seems to be cleaning its act up and continues to expand.
First Mall (Giza)
As Cairo's prissiest shopping centre, Giza's First Mall is befitting of its conjoined status to the Four Seasons Hotel. Squeal-inducing jeweller,
Tiffany & Co
, sits proudly as one of only two branches in Cairo – a grave and suitable symbol of what First Mall strives to be. Local produced fashion rears its head in the form of shops such as
Hebz Boutique
, but other retailers such as
Mont Blanc
and
Bvlgari
mean that you'll have to break your piggy bank – and your neighbour's piggy bank – if you expect to walk away with a purchase.
Genena Mall (Nasr City)
Sitting pretty in Nasr City, Genena Mall is modest and accommodates a predominant number of smaller, local, non-name retailers. Searching through the racks of shops like
Miss Sara
,
Argento
and
La Borsa
will yield as many bargains as your commitment to shopping allows.
Chez Edy
offers patio dining, while
Pasto
and
Del Vento
do their sincere best to recreate Italian dining classics. The pièce de résistance at the mall, however, is
MG Bowling
.
Maadi City Centre (Maadi)
Another mall whose trolley-wheeling traffic can be attributed to
Carrefour
, Maadi City Centre also houses some exclusive brands, including British fashion retailers,
Next
and
Topshop
, as well as fellow Brit,
Monsoon
.
Zara
unleashes its unique brand of pretentious, sometimes un-wearable, fashion, while
Imtenan Health Shop
remains one of the best retailers for alternative medicines, supplements and general good-for-your-body provisions. In addition, those pesky kids will have nothing to complain about with
Magic Planet
– a veritable playground of fun and questionable safety practices.
Mall of Arabia (6th of October City)
Cut from the same mould as Citystars, Mall of Arabia's confusing gate-related shop addresses makes navigating around its vast walkways an adventure of sorts. The Saudi-built complex hosts brands of the calibre of
Zara
,
Bershka
,
Massimo Dutti
and Cairo's own
Pink Powder Room
, as well as Cairo's only branch of
Gap
and a
Virgin Megastore
. The mall's restaurants aren't too shabby either; diners can take their pick from
Mori Sushi
,
Pestle & Mortar
,
Casper & Gambini's
and
Dairy Queen
, as well as frozen yoghurt genii,
Yoggy's
, and ice cream hotspot,
Stone Cold Creamery
. Supermarket chain,
Spinneys
, is nice, too.
Sun City Mall (Heliopolis)
Another new addition to Cairo's increasingly blocky skyline, Sun City Mall is so close to Cairo International Airport that the suspiciously close planes flying up above will make you wince. The mall's branch of
Carrefour
is considerably smaller – but full of no less people – than other branches, but a women-only
H&M
, high-end French restaurant,
Salt
, and nightclubs
Cavallini
and
Roof Bar
more than compensate for that. Sun City Mall has shown itself to be a serious contender for the championship belt of malls in Cairo, when we invent such a thing.
Honourable mentions:
Cairo's swankiest strip mall, Designopolis, offers those with a creative eye to channel their own inspiration through furniture and home accessories on the Cairo-Alex Desert Rd, while Serag City Mall in Nasr City is always good for a clothes or accessories bargain, though don't expect much of the quality. Same can be said of Haram Street's Cairo Mall, whose floors hold a veritable bazaar of all things weird and useless. Mohandiseen's Computer Mall is one-stop shop for all things IT and although it's only technically a gigantic supermarket, Hyper1 in Sheikh Zayed delivers a mall experience with a host of food vendors around the premises. Plus, the giant shopping trolley is very cool.