Christmas in Cairo: Last Minute Shopping at the City's Top Bazaars & Shops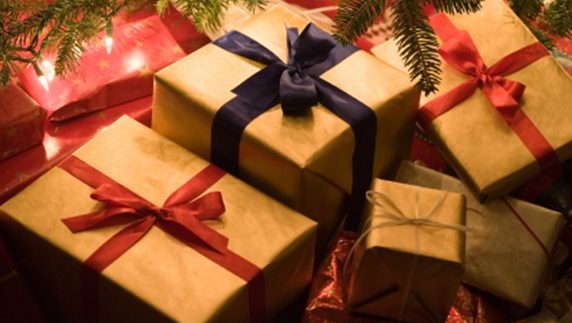 Is the space under your tree looking a little thin? Then, probably just like last year, you'll need to do that last minute present shop to avoid those soul-crushing, disappointed faces on the 25th.
But where to go? After all, you don't have time to trawl around every shop in Cairo's colossal
shopping malls
. As always, Cairo 360 is here to help, so we've shortlisted some shops and bazaars so you'll be in and out within minutes because as everyone knows; in the Christmas rush, every second counts.
Bazaars are jolly places where you're likely to find a range of unusual products for everyone, all neatly packed in one place. If you missed the bazaars at the beginning of the month there's no need to panic – there are still plenty of options! For example, the
Red and White
Bazaar on the Imperial Boat in Zamalek is on the 17th December whilst Bikya in Nasr City are holding their first
Christmas bazaar on the 20th
. The
Jingle Bells
Bazaar transforms Downtown Katameya's mall and Cairo's
Christmas Flea Market
takes over Designopolis on the 21st. If you're really behind,
Select Bazaar
at Le Pacha 1901 and the
Christmas Event
at the First Mall promise to tie up any loose ends on the 22nd.
However, if you're looking for something specific, fast, searching through a mishmash of goods, as wonderful as they may be, might not present the most stress-free experience.
So, if you're looking for presents specifically for the kids, we'd suggest taking a trip to one of the hundreds of toy shops around Cairo.
Top Toys
,
Kryptonite Toys
or one of the many
Toys 'R' Us
branches are usually safe bets when it comes to adding to a mountain of branded toys and games. However, if you're looking for something a bit more personal and sophisticated,
Graffiti Artistoys
in Maadi is known for their unique, recycled toys. In our experience, children, particularly babies, don't tend to care much for clothes or fashion, so a small, cosy outfit might be a practical decision to please their parents.
Mothercare
and the
Little shop
both sell a range of clothes especially for babies.
We'd avoid buying your lady clothes – truth is, she's likely to request the receipt and you'll never see it again. But don't worry, women are easy to shop for – we promise – just wrap something that's pretty and that looks expensive, she'll be putty in your hands. Accessories are always a safe bet;
Hebz Boutique
,
Accessorize
,
Mounaya
and
Altay
offer a range of fashionable jewellery and bags. If you're really looking to shell out on sparkly things this Christmas,
Tiffany & Co.
in the First Mall certainly wont fail to dazzle even the fussiest of women.
Of course, the ritual of beautification can be a long but gratifying one, and with shops all over the place, the staff at Faces or Mazaya can point you in the right direction of the best selling make-up and perfumes. French skincare brand, L'Occatine En Provence and the Body Shop stock lots of delicious-smelling soap sets and fruity body moisturisers, perfect for pampering. Just a word of warning, don't under ANY circumstances buy a woman something to cook or clean with – unless you want to start a war.
Now, for men. Unless you're lucky enough to find a man who'll follow you around and carry your bags, most men go to extreme lengths to avoid shopping trips, even when it comes to buying for themselves. Seeing as it's Christmas, it would be nice to take their pain away and do some clothes shopping for them.
A new designer outfit from
Ego
or
Burberry
is likely to score more than just a few points but might not be too cost friendly. However, for cheaper but sophisticated basics, try
Massimo Dutti
or
Bas
. For the more fashion conscious, high street labels such as
Jack & Jones
and
Pull & Bear
are a safe bet. Of course, you could always go for authentic Egyptian cotton clothing from
Mobacco
, funky designs at
Zafir
or find a nice new galabeya at
Khan Mahfouz.
If you were hoping to avoid clothes altogether, boys do love their toys, so head to iShop, Virgin Megastores or Compu Me to find some cool gadgets and electronics. Otherwise, sign them up to that gym they've been meaning to join for the last six months. Gold's Gym have outlets all over Cairo and the Platinum gym doesn't allow for excuses as it's open 24hours a day.
Don't forget to include your furry friends in the festivities; pets love to be spoilt too!
Egypuppy
and
Pet Buddy
sell various pet toys, beds, food and treats so you won't have to share your Christmas dinner.
Good luck and when all else fails, buy vouchers. Merry Christmas!