Design Centre: Unique Furniture Tailored to Your Needs in Heliopolis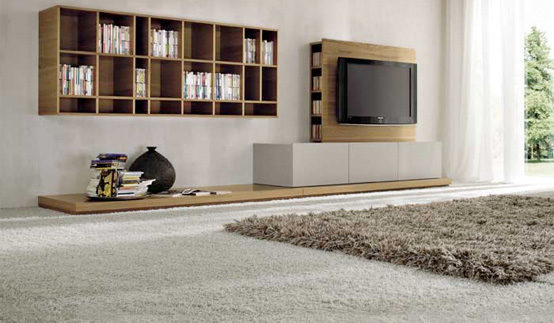 Going for a casual
stroll on Baghdad Street in the Korba area of Heliopolis, it's hard to miss the large glass shop front
with minimal furniture and eye-catching artwork. Attention to detail is much
appreciated at Design Centre, as they pride themselves on being artists,
interior designers, furniture designers and architects in one.
What they have on
display is just a sample of their products; beyond the showroom is a complete
catalogue of furniture that they have designed. Design Centre is certainly not
for classic furniture lovers, though. In fact, one meeting with Engineer Maged
Azmy – interior designer and consultant – will get you a sharp "we are against classic!" That being said, their
large and creative selection of pieces would fit in most homes that combine
different styles.
It would not do it
justice to treat this place as a 'shop', as their advice and recommendations
are priceless. They take the time to get to know both their client and the
space that they're working with; emphasising functionality as well as aesthetic
preferences.
Their assortment of
dining tables combines glass, steel and wood, where each item is a work of art.
In fact, this is probably the largest selection of furniture that includes
glass that we've seen in Cairo, from dining and coffee tables to bars and TV
units. Table legs too are often made of glass and packed with dry leaves,
corks and other decorative items.
Bars are both a
specialty and a favourite here and range between 6,000LE and 8,000LE. Their
catalogue includes some discreet bars for the more conservative homeowner; however
our favourite item was a low coffee table with a pomegranate tree stem base, topped
with a round glass surface (2,500LE).
Coffee tables range
between 3,000LE – 6,000LE while a full dining set can cost you around 20,000LE.
The sofas on display were mostly two-seaters, and in the 3,000LE range. Bookcases
made of different materials are priced between 8,000LE and 12,000LE.
As a stamp of
uniqueness, they put a ceiling on the number of times each prototype can be
reproduced, making each item personal. "We do not mass produce," explains Isaak
Azmy, co-founder of Design Centre.
Perhaps the real gem
is their selection of original paintings by Isaak Azmy himself, as well as a number
of other artists (2,000LE – 50,000LE). Some reproductions of their original
pieces can be custom-made and are usually more affordable; delivery usually takes 8-12 weeks if you choose to
custom-design.
Design Centre also
offers evening classes for adults that include basic design, fine arts and
interior design (4,000LE/18 lesson course). They also have rotating art
exhibitions every few months.