Fabulous: Moderately Priced Women's Wear in Nasr City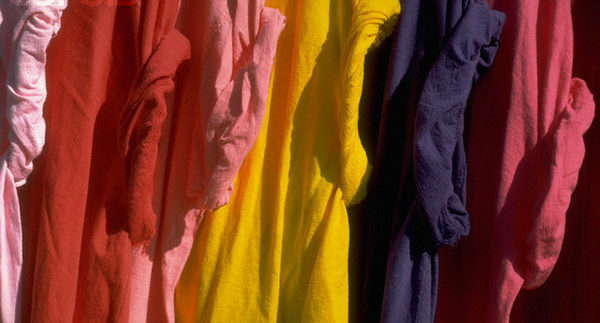 If you are one of those people that likes to go on random shopping trips
just to feel better about the world, you might often end up feeling bad about
all the unnecessary purchases made with Cairo's increasing prices. Luckily though,
shops like Fabulous give us the opportunity to shop to our heart's content
without breaking the bank.
Located on Abdel Razeq El Sanhoury Street, just off Abbas El Akkad Street
in Nasr City, Fabulous is a two-storey shop that offers casual wear, sleepwear
and loungewear.
The first floor carries a wide collection of casual clothing items.
Cardigans make up a good chunk of the shop's collection. Starting at 80LE, the cardigans
were available in a variety of colours including purple, grey, blue and black. Quality-wise,
the cardigans were a bit of a disappointment, but that's the best you can get
for 80LE anyway. The shop also has a nice selection of sleeveless cardigans
(67LE) and leopard-print cardigans (75LE).
Since Cairo's weather gets unbearably hot in summer, we love Fabulous's
collection of cotton trousers that are available all year round, priced at
92LE. Skinny jeans are also available for 168LE and leggings (69LE) come in a
wide array of colours including grey, red, purple, magenta and black.
At the time of our visit, many items were on
sale. A jersey tunic with Marilyn Monroe's face printed
across the chest sold for 72LE instead of 145LE and leopard print shirts sold
for 81LE instead of 95LE. An adorable polka dotted tunic was priced at 85LE,
while a limited collection of lower quality, basic pullovers sold for 59LE
instead of 69LE.
Fabulous also carries simple and basic shirts in a variety of colours
and patterns. Tight pullovers with sequins around the collar are priced at
141LE. Comfy hooded sweatshirts and sweaters are plentifully available in a
variety of colours.
There was a separate stand for necklaces, belts and scarves with prices
starting at 20LE. Although the collection seemed a bit outdated, there were a
few items that deserve consideration.
The upper floor mostly carries pyjamas, loungewear, sweatpants and
undershirts; the sweatpants starting at 72LE while Hello Kitty and Minnie Mouse
pyjama sets are priced at 90LE. There is also a small section for children's pyjamas.
We were also able to find cotton maxi dresses starting at 130LE and
knee-length skirts for 127LE.
We realize that Fabulous's items are not the most fashionable and that
the quality of most of their stock is sub-par, but for the prices they offer,
we are not sure we mind.