Five Things You Didn't Know You Can Buy at Abu Auf
As Abu Auf continues to cement its position as a market leader in nuts, the popular Egyptian chain has become the go-to for many Cairenes. But apart from scores of health-beneficial raw nuts and all manner of more fun takes – think chili pistachios, bbq almonds and caramelized pecans amongst many others – Abu Auf is home to a whole load of products that you may not have known about.
Quinoa
Fun to eat, fun to say, quinoa has been enjoying a surge in popularity over the last few years thanks to both its health benefits and its versatility in cooking. At Abu Auf, you can find all types of organic quinoa; white, red, tri-colour from popular brand, Live Green, as well as quinoa and penne pasta, quinoa and and lentil soup and minestrone soup with quinoa courtesy of another popular brand, Earthly Choice. High in Fiber, protein, minerals and antioxidants, the gluten free whole grain – although technically not a grain – is easy, breezy, simple.
How to prepare: Use two cups of water for one cup of quinoa in a media-sized saucepan bring to a boil, cover, reduce heat and let simmer for 15-20 minutes.
Chia Seeds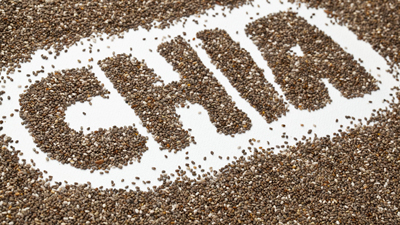 Considered by many to be one of the healthiest foods on Mother Earth, benefits of Chia seeds include nutrients for both body and mind, boasting omega 3 fatty acids, bone nutrients and protein. Native to southern Mexico and Guatemala, chia seeds are said to have been staples for Aztec and Mayan civilizations and because the seeds have an uncanny ability to absorb water and fat, they can be used to thicken-up sauces and can also be used as an egg substitute in recipes.
How to prepare: Chia seeds can be eaten raw and there are plenty of ways to incorporate it into your normal routine – add it to jam, add it salads, add it to muffins or even add it to smoothies.
Amaranth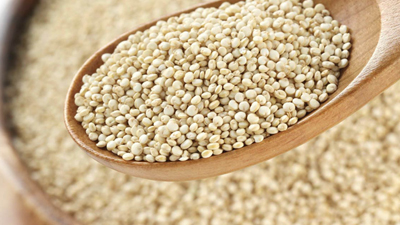 "Immortal amaranth, a flower which once, in paradise, fast by the tree of life, Began to bloom," said British poet John Milton in his epic, Paradise Lost. The grain, of which there almost fifty different species of, is the stuff of legend, but has only been incorporated into everyday cooking over the last few years. There has been speculation that amaranth has cancer-preventing and anti-inflammatory properties, and contains benefits for those with cardio-vascular diseases. The vegetable-based protein is just as effective as animal-based proteins and can even help lower cholesterol.
How to prepare: Whatever the portion, use a water-amaranth ration of 1.5-1 cups. Place in small saucepan, bring to boil, reduce heat and let simmer for around 20 minutes.
Golden Flaxseed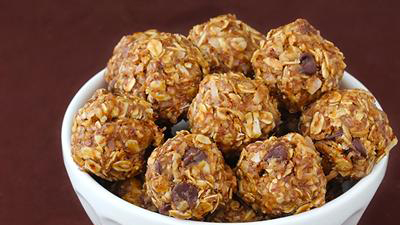 Packed with contain omega-3 fatty acids, dietary fiber and lignans, golden flaxseed's benefits are ten-fold compared to that of the more commonly used flaxseed oil, which only contains part of the seed. With anti-inflammatory properties, golden flaxseed are also said to help prevent risk of heart-attacks and strokes, and can even reduce menopausal hot flashes. It's more difficult to find around supermarkets than its more common brown counterpart, but just two tablespoons a day will make a difference.
How to prepare: Similar to Chai seeds, Golden flaxseed can be incorporated in everyday meals easily; you can stir it in to cereal and yoghurt, or even use it in muffins and other baked goodies.
Date Honey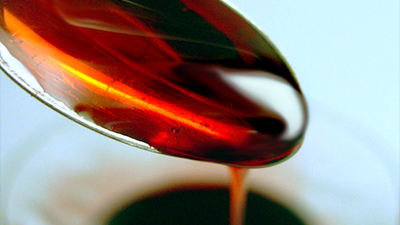 Known in the Middle East as rub, date honey has all the benefits of the simple little dates, but has some special properties once concentrated into its honey/syrup form. It's ideal for those suffering from hypoglycaemia, because it raises blood sugar levels more efficiently thanks to its high content of monosacchirides glucose and fructose. This trio also benefits anyone with sucrose intolerance as well with pancreatic issues that don't allow them to absorb disaccharides properly.
How to prepare: It's essentially a syrup, so the uses are endless; it can be used as a jam or honey substitute on bread, a topping to some ice cream or a natural sweetener in cookies, as well as other savoury dishes.
And so there you go. But there's more to Abu Auf than just nuts; dried are aplenty, with dried ginger, dried pineapple, dried banana chips, dried prunes and dried apricots available, as well as gluten-free dried berries including goji berries, cranberries, blueberries and more – plus you can grab some of their unique mixes that combine the best of both worlds…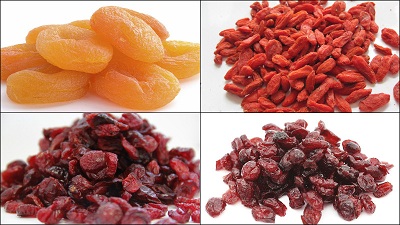 -Omega-3 Mix: Walnuts, Cranberries
-Anit-Oxidant Mix: Almonds, Blueberries, Cranberries, Cashew.
-Skinny Mix (Raw): Apricots, Hazelnuts, Almonds, Cashew, Peeled Pistachios.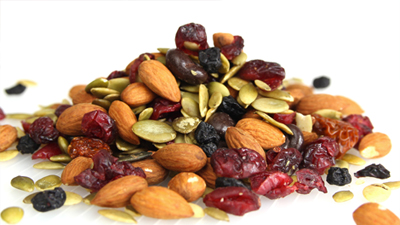 -Trail Mix (Steam Roasted): Walnuts, Blueberry, Resins, Cranberries, Almonds, Peeled Pistachio.
-Honey Moon Mix: Blueberry, Cranberry, Goji Berries, Figs, Almonds, Macadamia, Walnuts.
For more information on Abu Auf products, check out the chain's Facebook and Instagram accounts, or call 19969.