Foodie Shopping in the Capital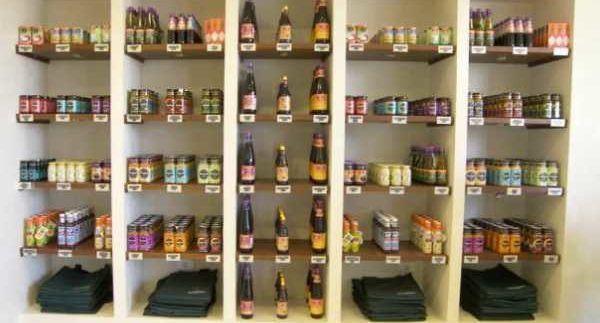 Where do you go when the recipe you're dying to try asks for dried porcini mushrooms? What if the salad you're making requires goat's cheese? And if you're like this reviewer, you're constantly on the lookout for fresh mozzarella cheese for pizzas the way the Romans intended them.

Twenty years ago, the only brand of ketchup available in Egyptian supermarkets was Frostie; Heinz had not even made it into the market yet. Today we're spoiled with choices in comparison: there are four hypermarkets dotted around the Capital, selling everything from tea to televisions. Sometimes they even sell those special ingredients that can turn your mediocre tuna casserole into ambrosia. Many small delicatessen stores have also opened up around town, catering to the growing need for gourmet palates. Just keep in mind that some of these items can get expensive because they are imported.

Oscar Market, Almaza, Heliopolis
This supermarket has been around for a while; and it's one of the few places that sells Egyptian pork and bacon. The store has an excellent selection of imported ingredients that come in jars or boxes, all mainly from the USA. They also have a respectable selection of cheeses and cold cuts, and unlike other similar stores, they also sell wine. Home delivery, sadly, is not an option for those living outside of Almaza.

Petro, Mohandiseen
When asked "Where can I get ___?" the answer is almost always Petro. They do not carry turkey bacon, but they have almost everything else packed into a tiny shop. Most of the products they carry are American; Kraft Mac and Cheese, barbecue sauce, sweet relish etc. Sadly, they don't stock imported American hot dogs, but I've got my fingers crossed. Their selection of cheeses and cold cuts is legendary, and they routinely prepare cheese and cold cut platters for those special occasions. This reviewer highly recommends the bresaola, an Italian dried beef that looks similar to our basterma but is very different in taste. They deliver all over the Capital.

La Fromagerie, Maadi
Walk in, and it doesn't seem like there's much to this spacious corner shop. Spend some time browsing the shelves, though, and you'll get your socks blown off. A huge variety of French cheeses are on display and available for tasting; from a sweet comte to a soft and nutty Reblochon de Savoie. All in all, there were over 25 different cheeses on display at the time of this review. Just make sure you bring your credit card, since some of these cheeses can cost upwards of 250LE per kilo. Tucked off to the side is the baked goods corner. Proofed dough is brought in every morning from France and baked locally on the premises; the perfect pairing for your cheeses. They deliver to anywhere in Maadi, and they can also create a cheese platter for you, either according to weight or budget.

La Bottega Italiana, Maadi
Across from La Fromagerie, this deli is jam-packed with Italian products. Most of the shelf space is reserved for the massive variety of dried pasta on offer: semolina, durum wheat, rice flour, Arborio rice and so on. Also on sale is organic olive oil, dispensed from a stainless steel keg – just bring your own bottle. Everything else is what you'd expect to see in an Italian grocery store: tinned roma tomatoes, dried porcini mushroom stock cubes, and Grisbi biscuits. If La Fromagerie has the monopoly on French cheeses, then La Bottega has the stranglehold on Italian cheeses: fresh mozzarella balls, ricotta, gorgonzola and provolone cheeses just to name a few. The store also sells white and dark chocolate by the kilo, as well asdried porcini mushrooms sitting in a big bowl on top of the deli counter for 180LE per kilo. Sadly, only the local Maadites can take advantage of their home delivery.

Gourmet Egypt, Zahraa El Maadi
Boasting what is arguably the widest selection of imported ingredients in the city, Gourmet Egypt started out as an exclusive online-only service, and has since opened their first store just around the corner from Carrefour City Centre Maadi. The Gourmet Egypt website is very detailed, easy to navigate and lists all the products they have on offer; but browsing the store is a different experience. Walking through the door is like stepping into a gastronomic dream: wood chips, centre-cut beef tenderloin, dried wild mushrooms meld together in this reviewer's mind to create one of the best meals ever had. Gourmet Egypt excels in their butchery department, where they offer expertly cut and packaged local and imported beef. The store also stocks Norwegian salmon, sold in whole or in individual steak slices at 50LE for two pieces.They also have a wide selection of sauces and garnishes, in addition to a South African range of spice blends made for lamb, seafood, Indian and African cuisine. Soon you realize that everything they sell is meant to be grilled or served alongside grilled/barbecued meat. They even have some barbecue sets on sale. Home delivery is available to all those living in the Capital, as well as Alexandria and Ein Sokhna. Consumers outside of Cairo will have to pay extra and wait longer for their deliveries, though.