Get Healthy with These 5 Organic Food Shops in Cairo
It's not rocket science; we live in an extremely polluted city, and unhealthy lifestyles (smoking, gorging on junk food, etc.) are rampant. Luckily for all of us, eating clean and organic in Cairo are now part of a trend in healthy living, with shops, restaurants and juice shacks catering to the this newfound awareness of healthy-living in Egypt.
It's easy to complain that pursuing a healthy lifestlye in Cairo is more trouble than its worth, but there are hidden gems amongst the hustle and bustle of the capital that make it wasy as pie. Here are our recommendations for the best organic and clean food shopping in Cairo.

Photo courtesy of NGS on Facebook
This is the perfect one-stop-shop for the lazy organic eaters among us: this website brings together organic produce from certified Cairo farms, clean dairy and spices, and more hard- to-find items like quinoa and gluten-free foods. Also, it doesn't hurt that they stock food supplements, cosmetic products and home appliances. Why should you ever leave the house? The highlight of NGS is their chemical-free meats, poultry and fish. We especially love their chemical-free baladi chicken, which is undeniably delicious when roasted. Order online or over the phone before 2PM for same-day delivery within Cairo.
2. Ma7ali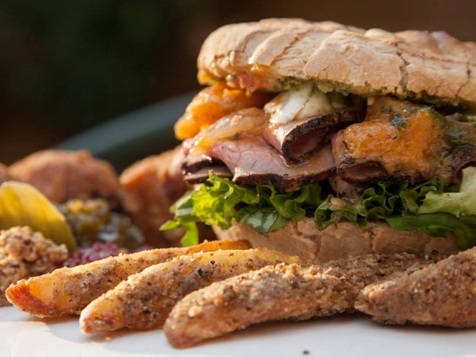 Photo courtesy of Ma7ali on Facebook
Located in Maadi, this organic deli-come- shop offers daily fresh fruits and vegetables, seasonal products, dairy, eggs, jams and spreads. However, their stand out product has to be their delicious duck prosciutto (32LE for 100g), which we – and anyone who's ever tried it – have been raving about. We also like the fact that Ma7ali stocks fair trade products from organic farms and NGOs around the country, including sauces and pasta from Baladini (a Sakara farm initiative) and olive oil from Siwa, Ras Sudr and Sinai. Be sure to pick up their excellent Sinai zaatar mix. The shop is open daily from 11AM to 7PM, except Mondays. Delivery available.
3. Tabi3y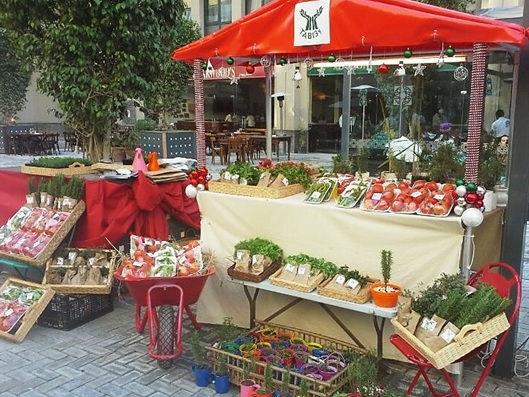 Photo courtesy of Tabi3y on Facebook
A little less fancy in presentation than the others on this list, this organic farm not only has a wider variety of produce than some of its peers, but it's also big on encouraging you to grow your own organic stuff at home by passing on the know-how to its customers. We love their lavender, marjoram and lemon grass, in addition to their reasonably priced vegetable list. Tabi3y is stocked at Gourmet stores, but you can order directly by calling them on 01021210690. Their price and product list is available on their Facebook page.
4. Makar Farms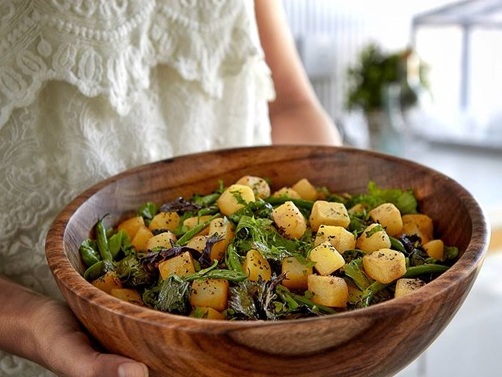 Photo courtesy of Flavour Republic/Makar Farms on Facebook
Chances are you've already bought Makar Farms' produce at Metro, Sunny, Seoudi, Gourmet or NGS. And if you have, you'd know that this brand is USDA organic, certified and offers clean produce as well as counter-seasonal goods (i.e. you can buy summer vegetables/fruits in the winter and vice versa). Also, if you're looking for semi-rare goods like endives or pak choi, then Makar Farms have them. Order online or ask for their weekly box packed with an assortment of vegetables, herbs and fruit and sent to your doorstep at the beginning of each week. Not sure how to cook them? Follow their Facebook page for regular recipe posts and delicious photos that are bound to inspire you.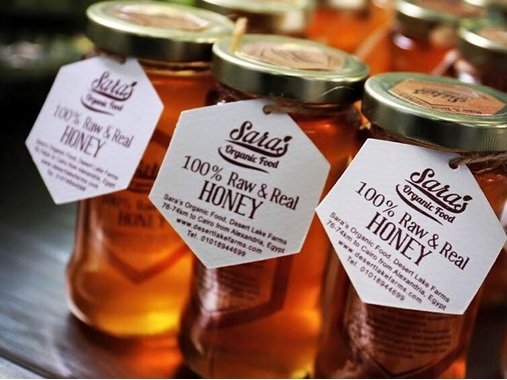 Photo courtesy of Sara's Organic Farm on Facebook
This organic farm is EU organic certified and home grown at Desert Lake Farms outside Cairo, boasting fresh produce, organic jams and honey, and chemical-free baladi eggs. Their goods are stocked at Gourmet, NGS, Ma7ali, Gogreen Markets and Sunny. They also offer weekly baskets delivered ot your doorstep in three sizes: small for 1-2 people, medium for 3-4 and large for 4-5 at around 270LE, 366LE and 537LE respectively. Their standout produce is their seasonal organic strawberries, which are delicious and rare to find in Egypt. Order them online here.