written by
Mohamed Talaat
Driving around Cairo is a pain that we all have to endure, and this is specifically why a lot of services aim to relieve us of some of that pain by doing the driving for us. We're not talking about ride-hailing apps here, but rather the services that eliminate our need to leave the house. Thankfully, we have a number of services to choose from whether we're looking for food delivery, or various other items. So, do we really need a new one?
Glovo is an international service that delivers any product from the increasing number of stores they collaborate with. They can also deliver personal items to any place or to any one. So if you're looking to get flowers, food, pastries, or groceries, use the app and a Glover will bring it right to your home. What we really liked about them is how they use bicycles and not only scooters; this makes them a bit more environmentally friendly than typical delivery services.
We decided to try them out and see how they would fare. When you open the app, you'll get to choose the shop, then select the products, and decide on the quantities. We confirmed our number, address, and the currency we had so the Glover could bring change if needed. We ordered at 3:20 pm and got confirmation within two minutes.
Everything was going well, but after 37 minutes, they called us up to say that the place we ordered from will take an hour to prepare our orders, despite us having selected a small number of items. They ended up delivering our order after an hour and 40 minutes. One thing we noticed as well was their faulty location system. Indeed, we found it annoyingly difficult to get our location correct, despite us not having that problem with any other delivery app.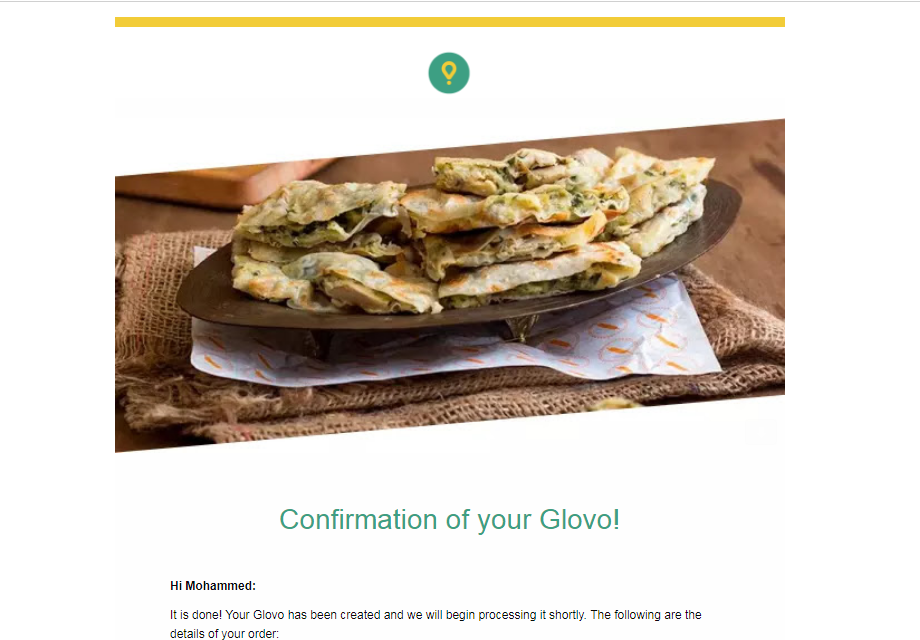 Our first trial wasn't very great, especially since the receipt was for 88 EGP while the app said it would be 84 EGP, not to mention how the Glover was very rude in demanding an extra 10 EGP for delivery. Their customer service weren't that helpful as well. When we called them, they said there was no discount, only to call us back after the Glover had left to tell us that there is, in fact, a discount, but the Glover refused to come back. Yet, we decided to give them another chance and see how that went.
To make things easier, we decided to order two pieces of dessert from a nearby shop. Unfortunately, we suffered the same frustrating experience. After our order was confirmed, the Glover gave us a quick missed call, and when we called him back, he told us there was only one piece of the item we had ordered, and there were no alternatives.
In all cases, we still have a bit of hope for Glovo, after all, nothing is perfect. We're still disappointed in our first two trials, but perhaps things will turn around for them in the future. Here's to the next trials going much, much better.
Looking to get the app? Glovo is available on Android, and iOS.