written by
Habiba ElSafady
Since the weather is getting colder, leaving the house feels much harder. However, our hot chocolate cravings are stronger than ever. Store-bought hot chocolate is here to keep you warm while watching your favourite movie or to save you and your friends at gatherings. Here are five store-bought hot chocolate brands that will help you achieve the tastiest chocolate-filled mug in seconds.
Abu Auf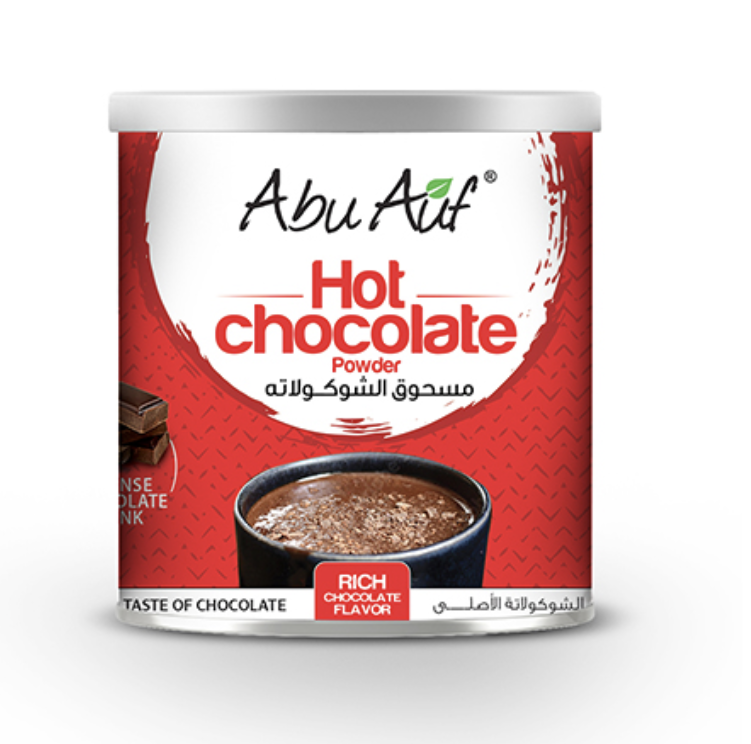 Since 2010, Abu Auf has been known for its premium quality products which lead to the perfect taste. With branches all over Egypt and their products available in most supermarkets, Abu Auf offers a hot chocolate powder mix made from premium quality cocoa beans without any artificial additives, giving you the health benefits of pure cocoa powder. You can also go for their hot chocolate bundles, which have sahlab, pure cocoa powder, and hot chocolate, all for a discounted price.
Cadbury Dairy Milk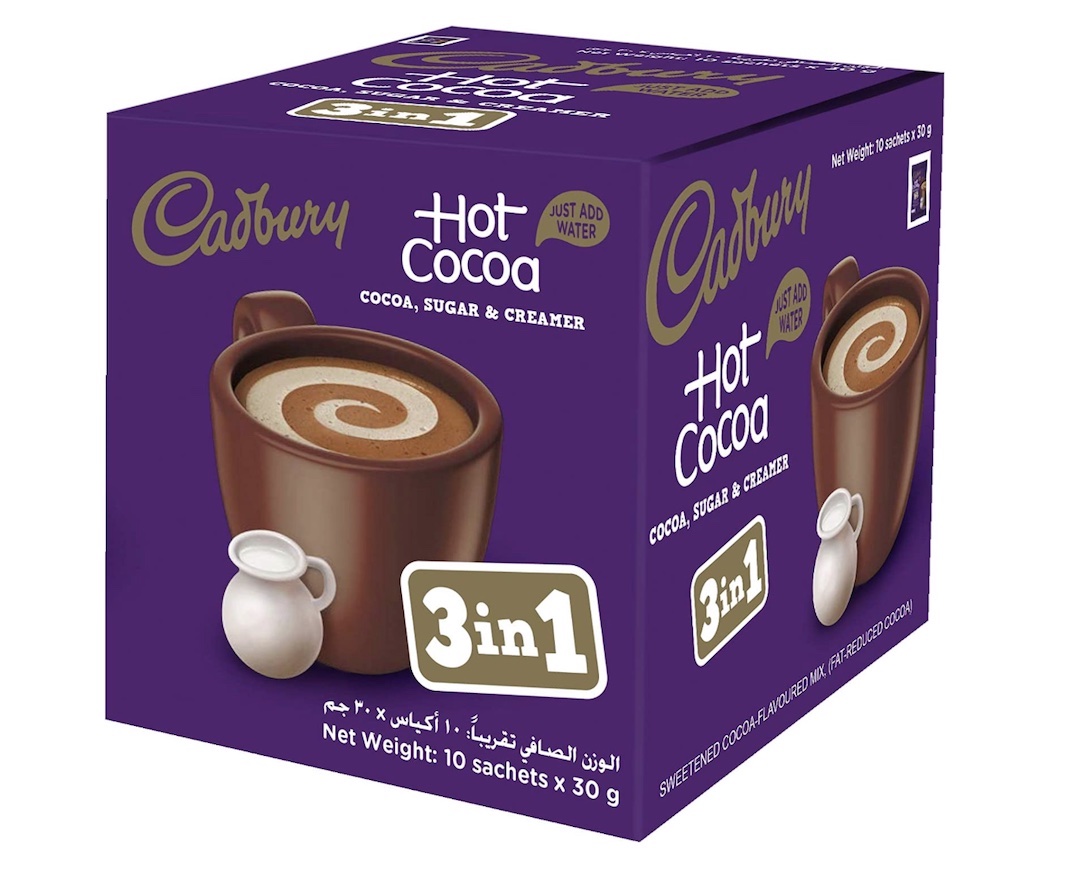 The only thing better than eating our favourite chocolate is drinking it. Having a warm mug filled with the delicious taste of the creamy and rich Cadbury Dairy Milk chocolate will definitely satisfy your taste buds and keep you warm. This hot cocoa drink also acts as a creamer and contains the exact amount of sugar needed. So all you need is a mug filled with your preference of either warm milk or water and about 30g of cocoa powder to get that perfect Cadbury taste. You can buy the sachets, but we recommend you go for the jar, as you will definitely drink more than one!
Bonjorno Cafe
Bonjorno's hot chocolate is one that will guarantee the delicious taste of how hot chocolate should be. You can find them in supermarkets, where they sell the exact amount needed separately in packets making it easier for you.
Corona Cocoa Powder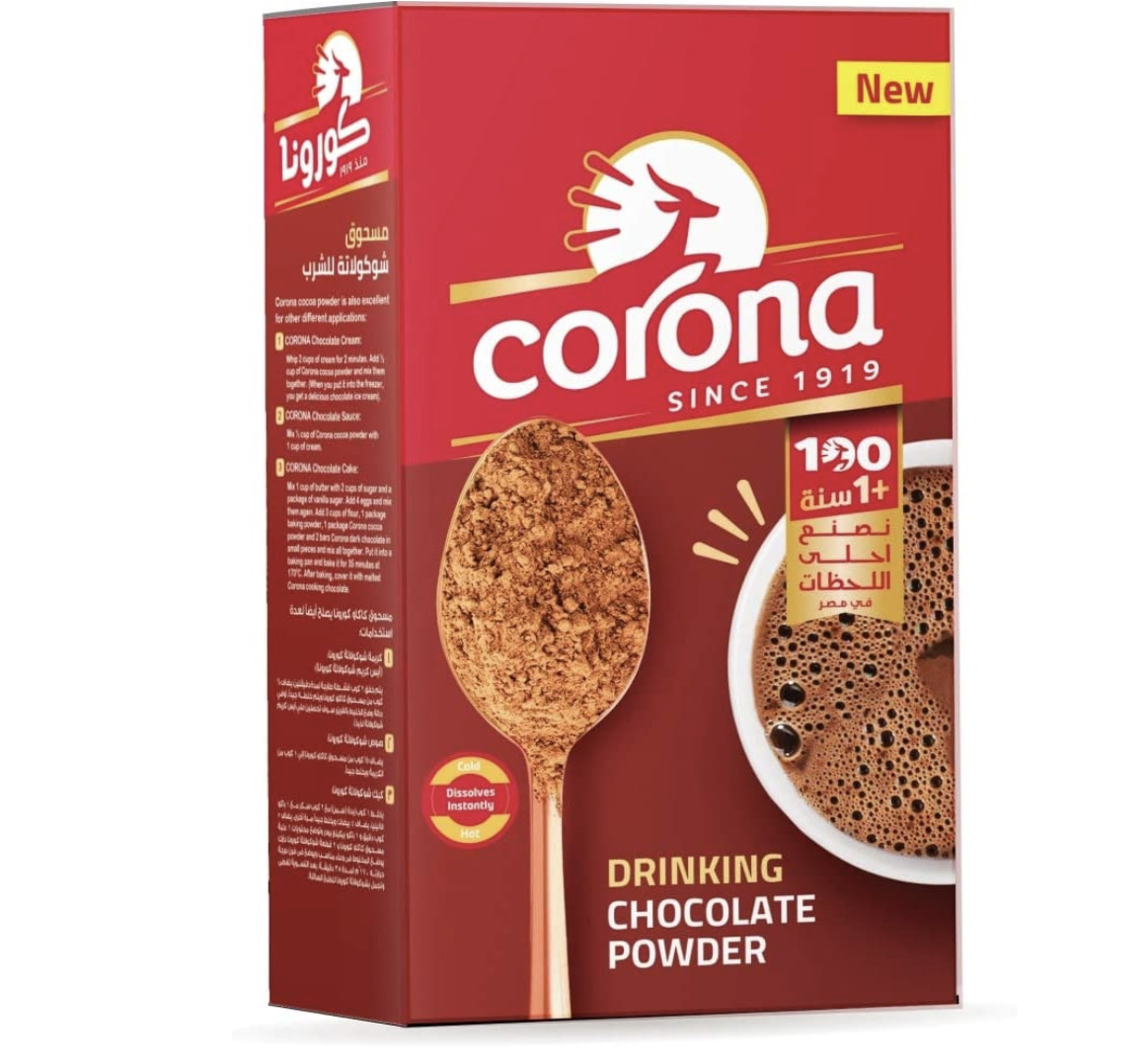 Corona is the oldest chocolate and confectionery company in the Egyptian market, which makes it very special in our hearts. Corona's hot chocolate will remind you of your childhood with every sip. Of course, you can always make your drink even better by adding marshmallows, whipped cream, or shaved chocolate – or treat yourself and add them all!
Dream Choco Drink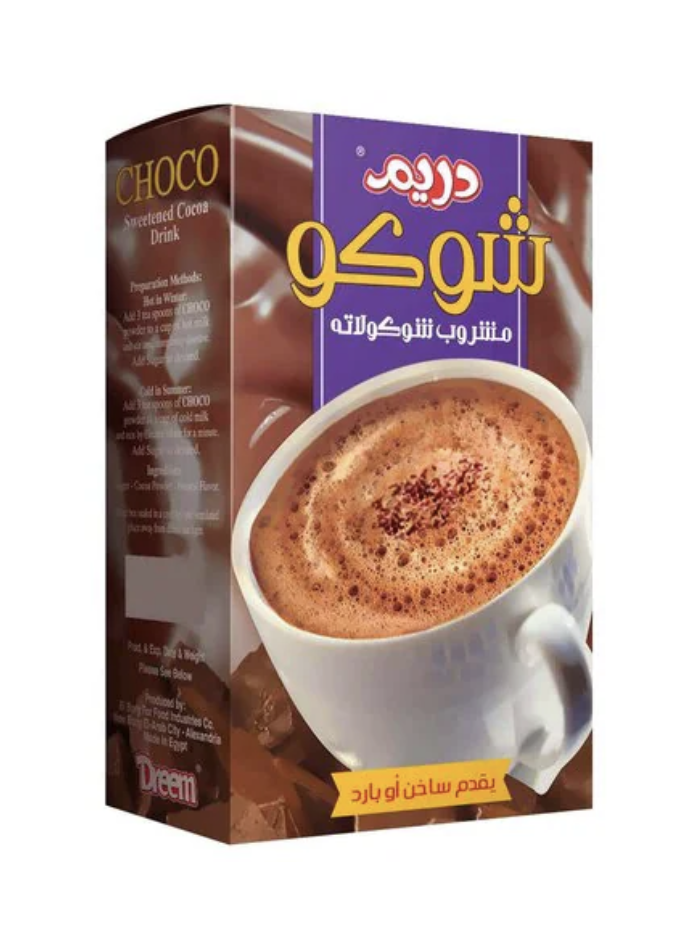 Dream's hot chocolate is all about creaminess. This drink will give you the feeling of eating a smooth, rich chocolate bar which you can have cold or warm. Either way, it tastes amazing.