written by
Christina John
In a world where global support and solidarity are essential, it's heartwarming to see Egyptian brands making a difference. These brands are not just about business but also about making a positive impact. Today we want to highlight nine Egyptian brands that have taken a stand in support of Palestine, whether through financial contributions or awareness campaigns. If you stand with the Palestinians, we believe these are the places where your money should go.
Clementine Organics
Having graced us with incredible skincare for the past few years now, Celemtine Organics just gave us yet another reason to invest all of our skincare money into their brand. this morning, they announced that 100 per cent of profits made throughout the month of October (you read that right, all of it) will be going into Palestinian aid. 
1998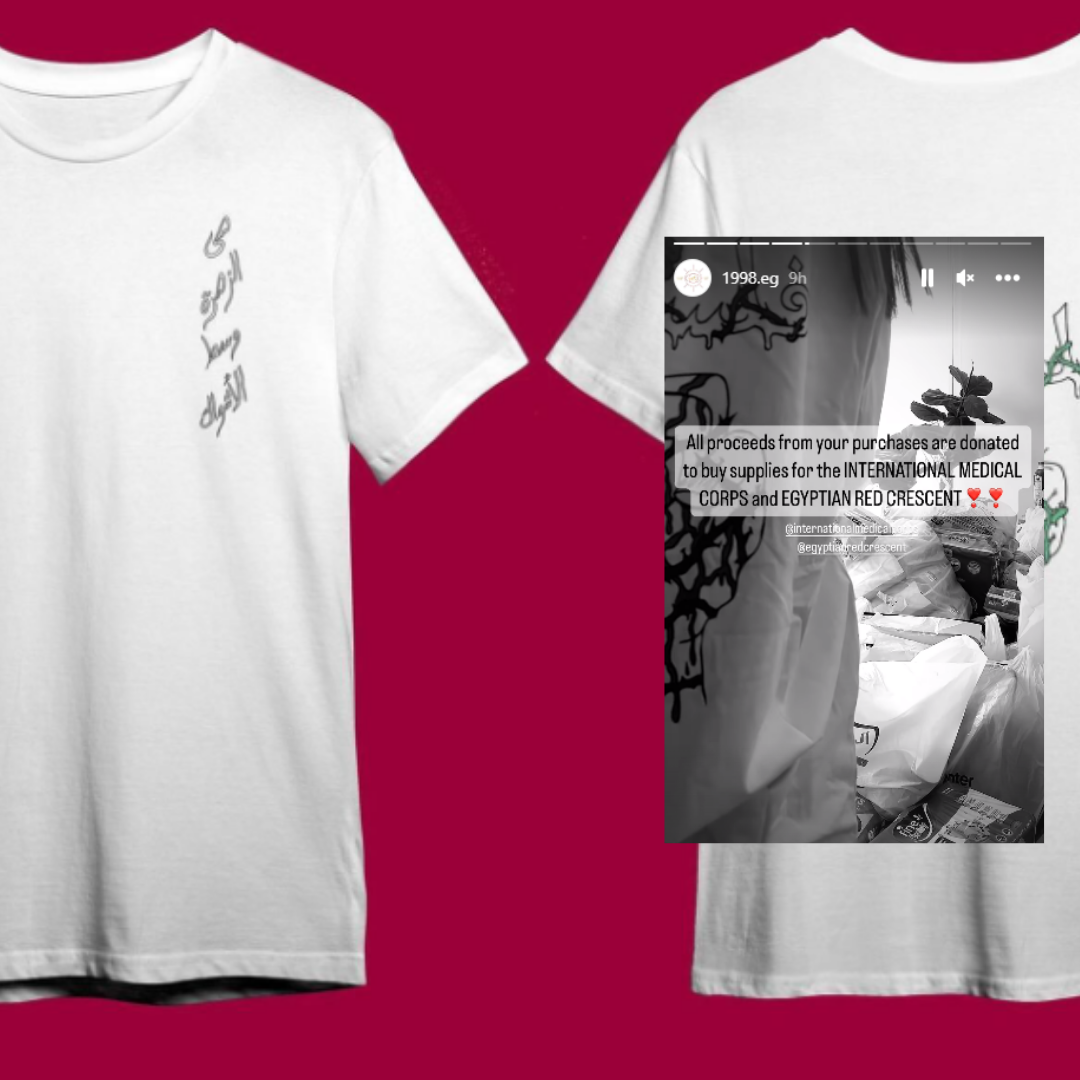 Taking a bold stance, 1998 has declared that all proceeds will aid Palestine, and they've crafted special t-shirts to further champion the cause. Their creative and impactful support shines through their dedication.
Taj Sisters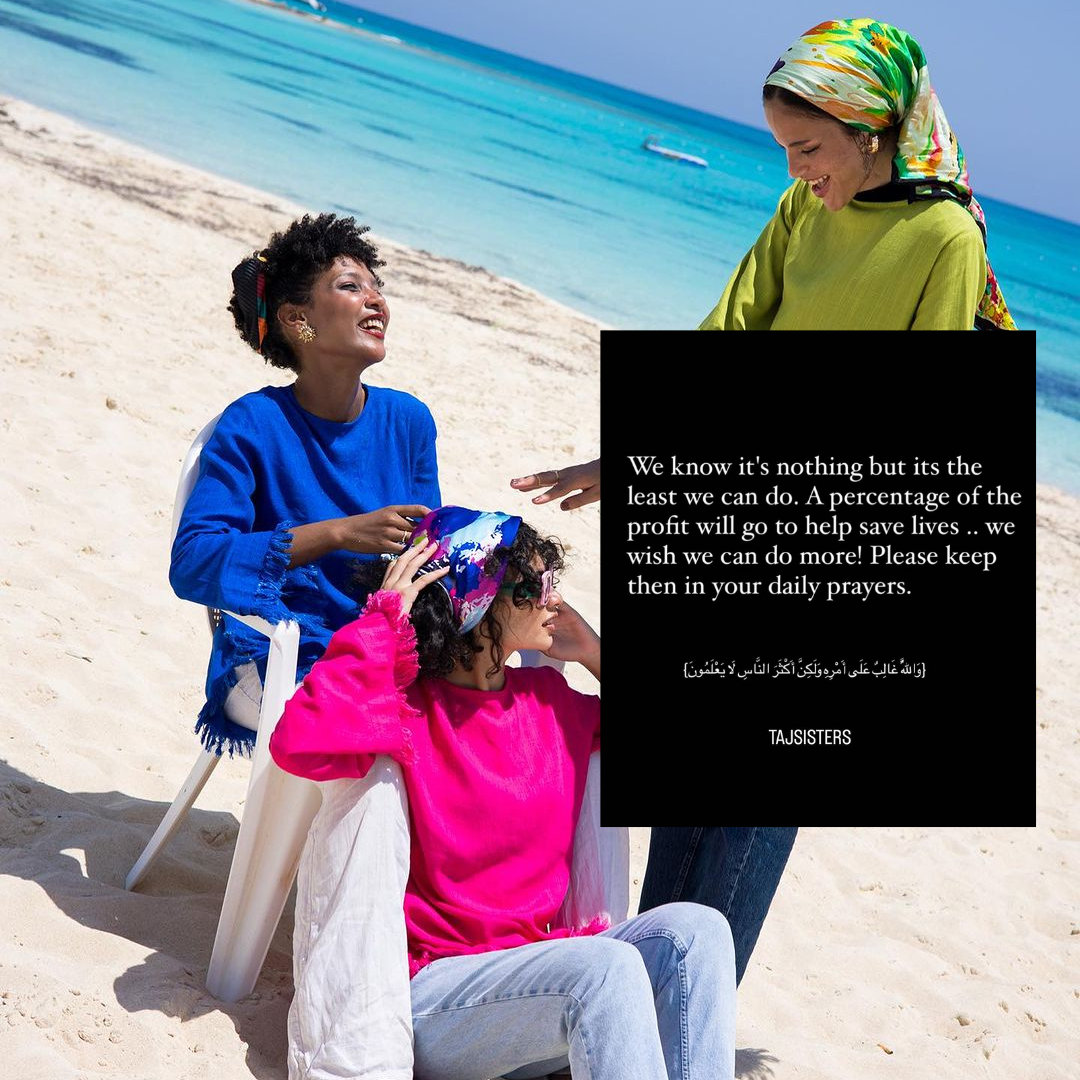 Taj Sisters announced that a portion of their profits will be dedicated to help save Palestinians. They've shown their commitment to the cause, bringing it far beyond mere Instagram posts in solidarity.
Bazic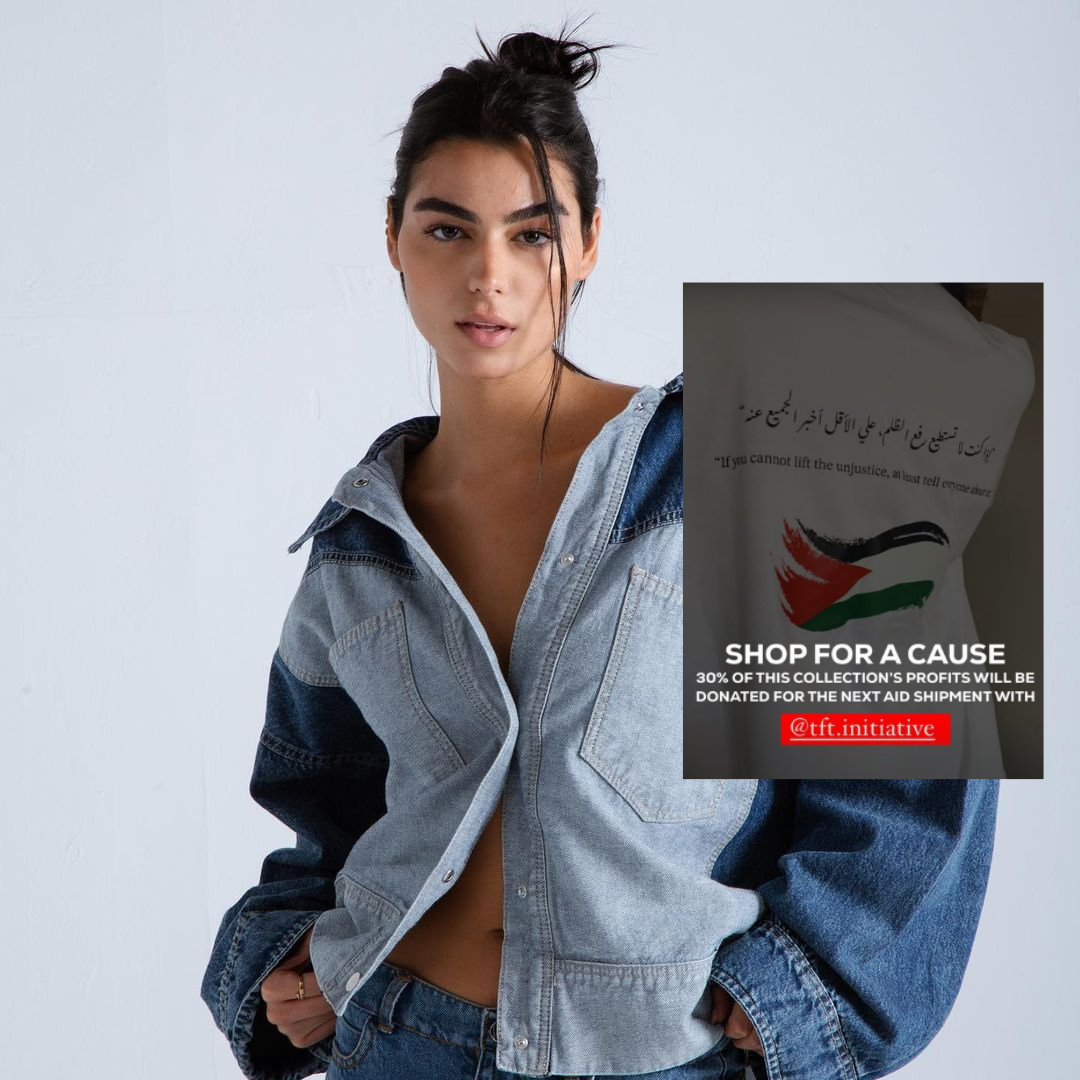 Bazic.Eg has gone a step further, allocating 30% of its profits to the next aid shipment for Palestine. They've even created attire and initiated the #shopforacause hashtag to encourage others to join the movement.
Roufy's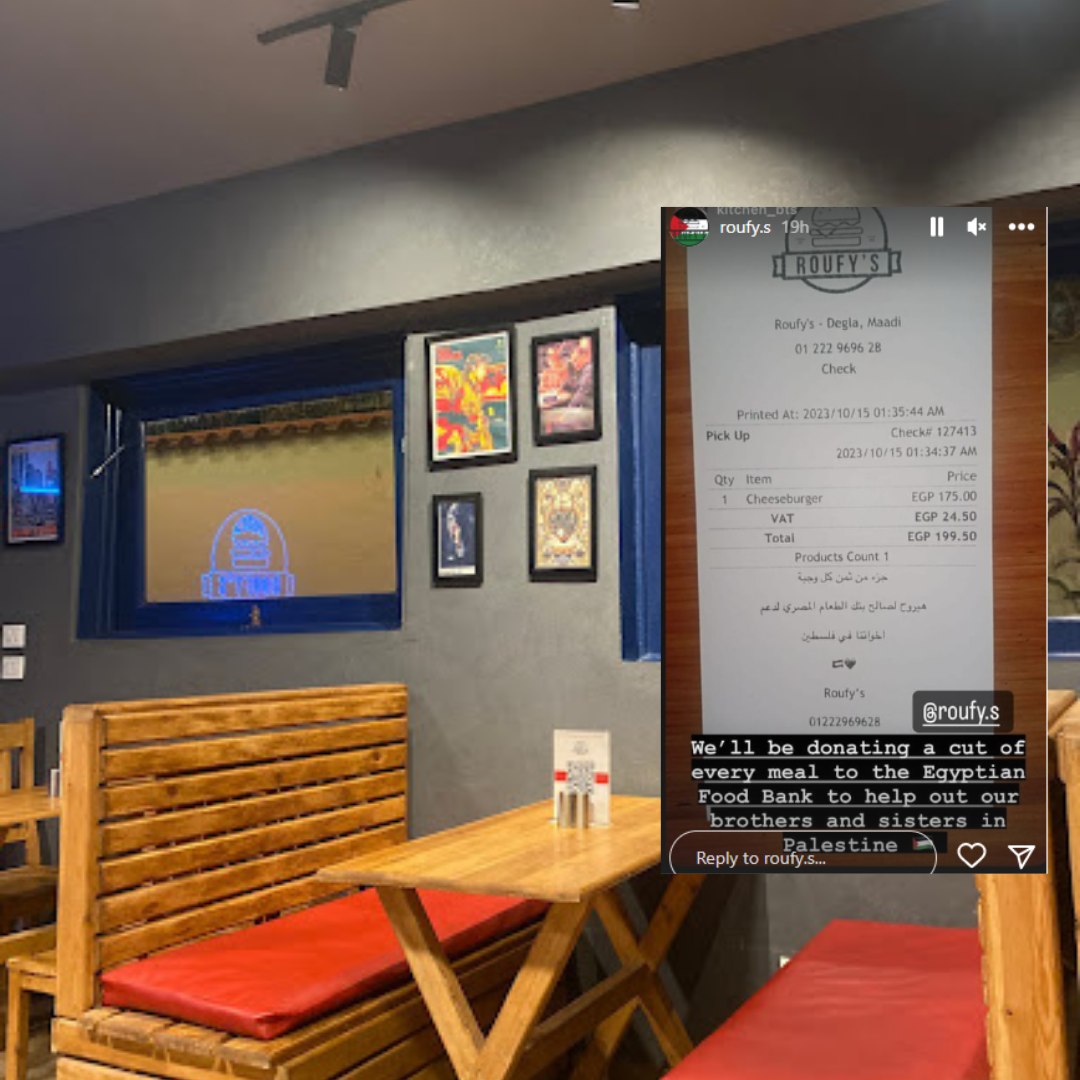 Known for serving the best American burgers and wings in Maadi and New Cairo, Roufy's is contributing to the Palestinian cause by donating a portion of every meal they serve.
Shababco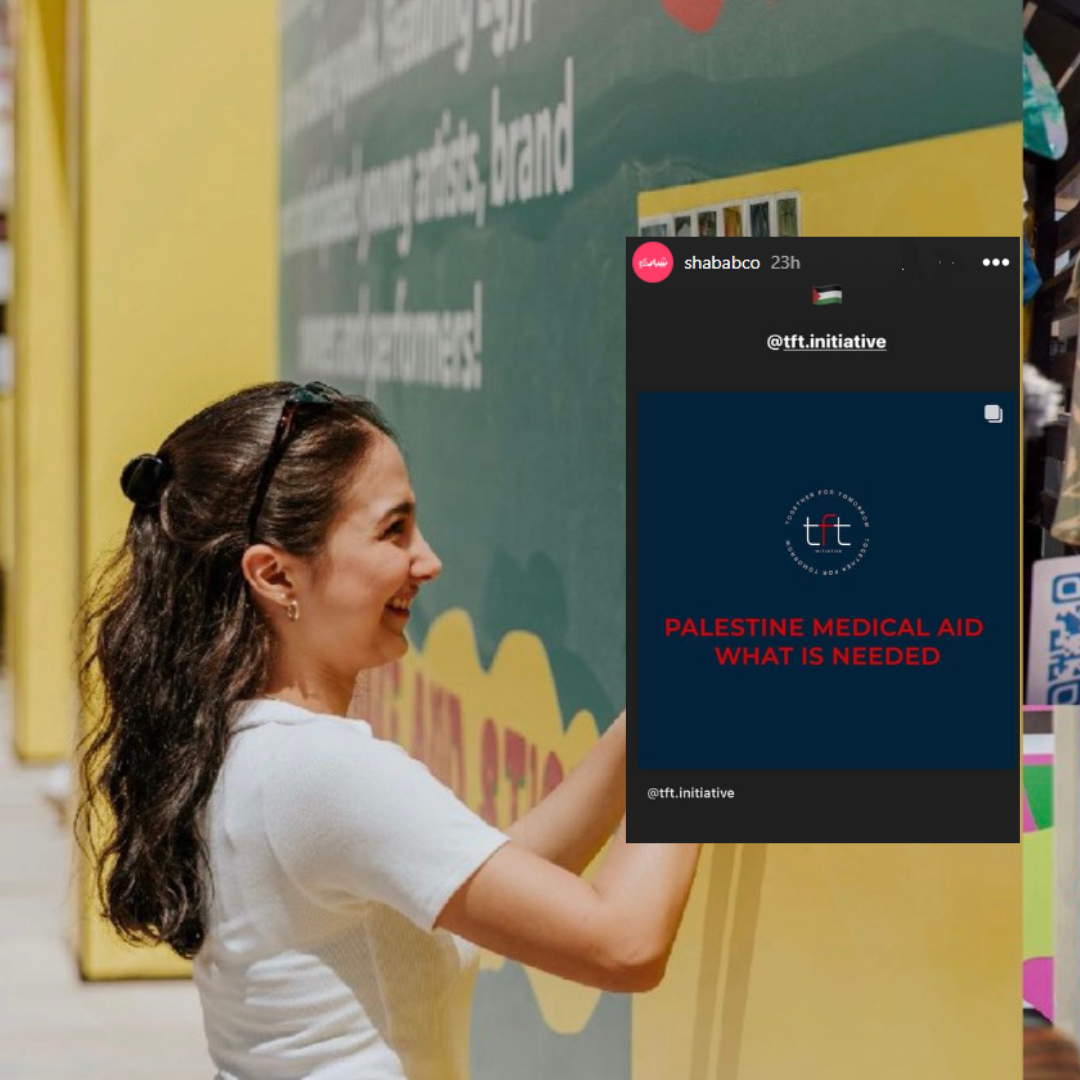 Shababco is supporting TFT Initiative's medical aid for Palestine. It's a testament to the values and compassion that Egyptian youth stand for and represents the Egyptian stance on the topic very clearly.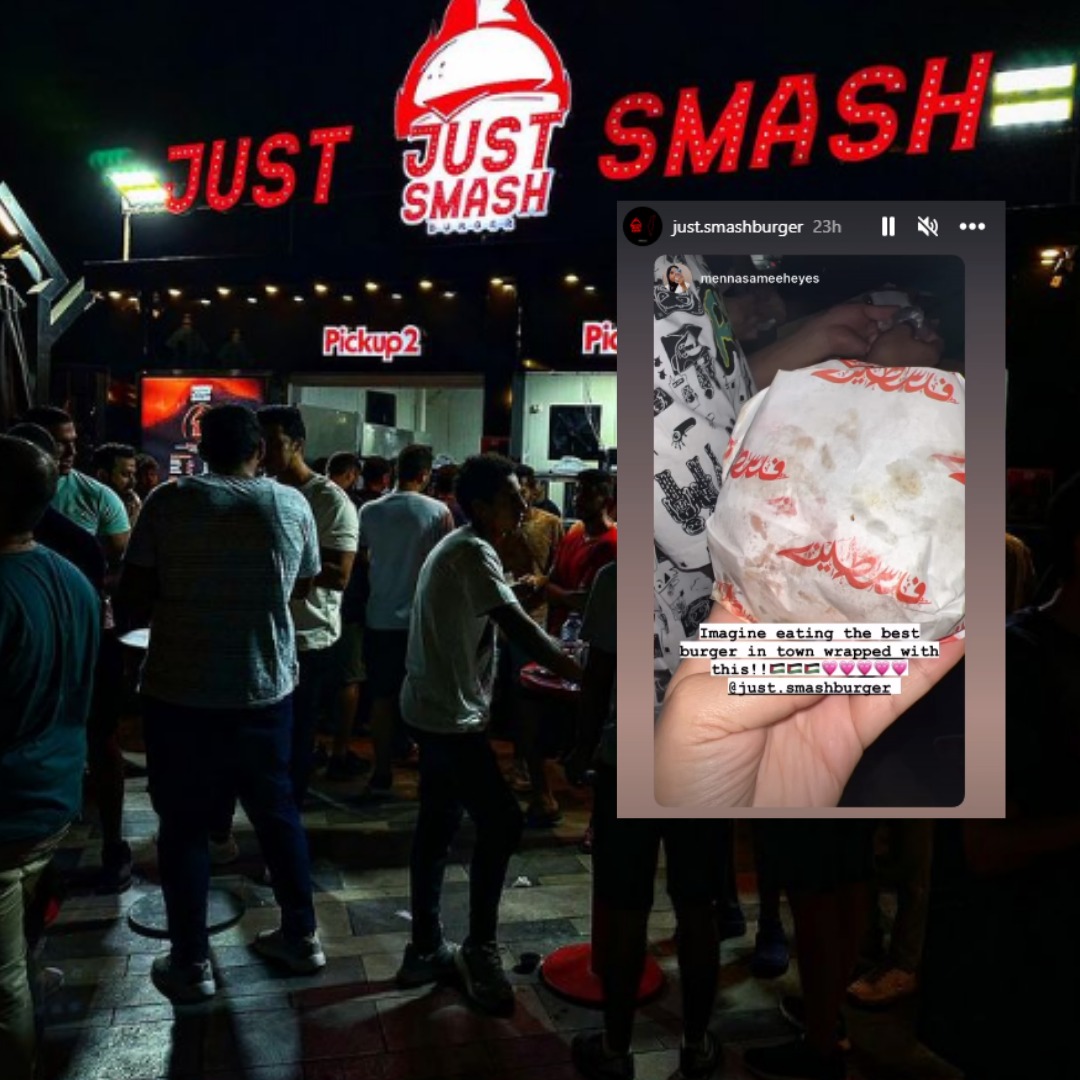 This brand is wholeheartedly behind the Palestinian cause, changing their burger wrappers to make their support known. Additionally, a portion of the profits from every meal is directed towards helping those suffering in Palestine.
Psych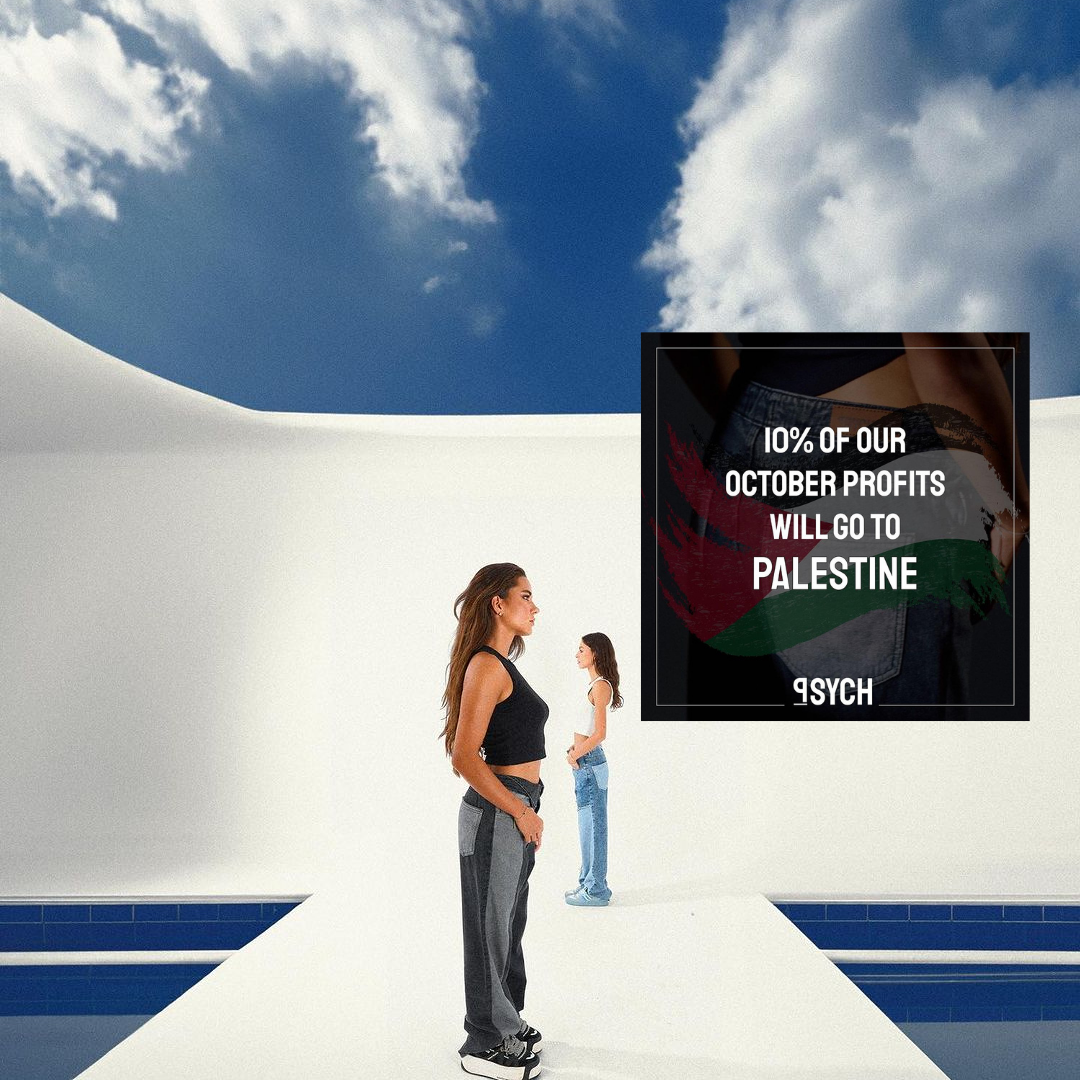 Psych.Eg has pledged to donate 10 per cent of its profits throughout the month of October to Palestine. Their commitment to ethical business practices is commendable.
Ventuno 21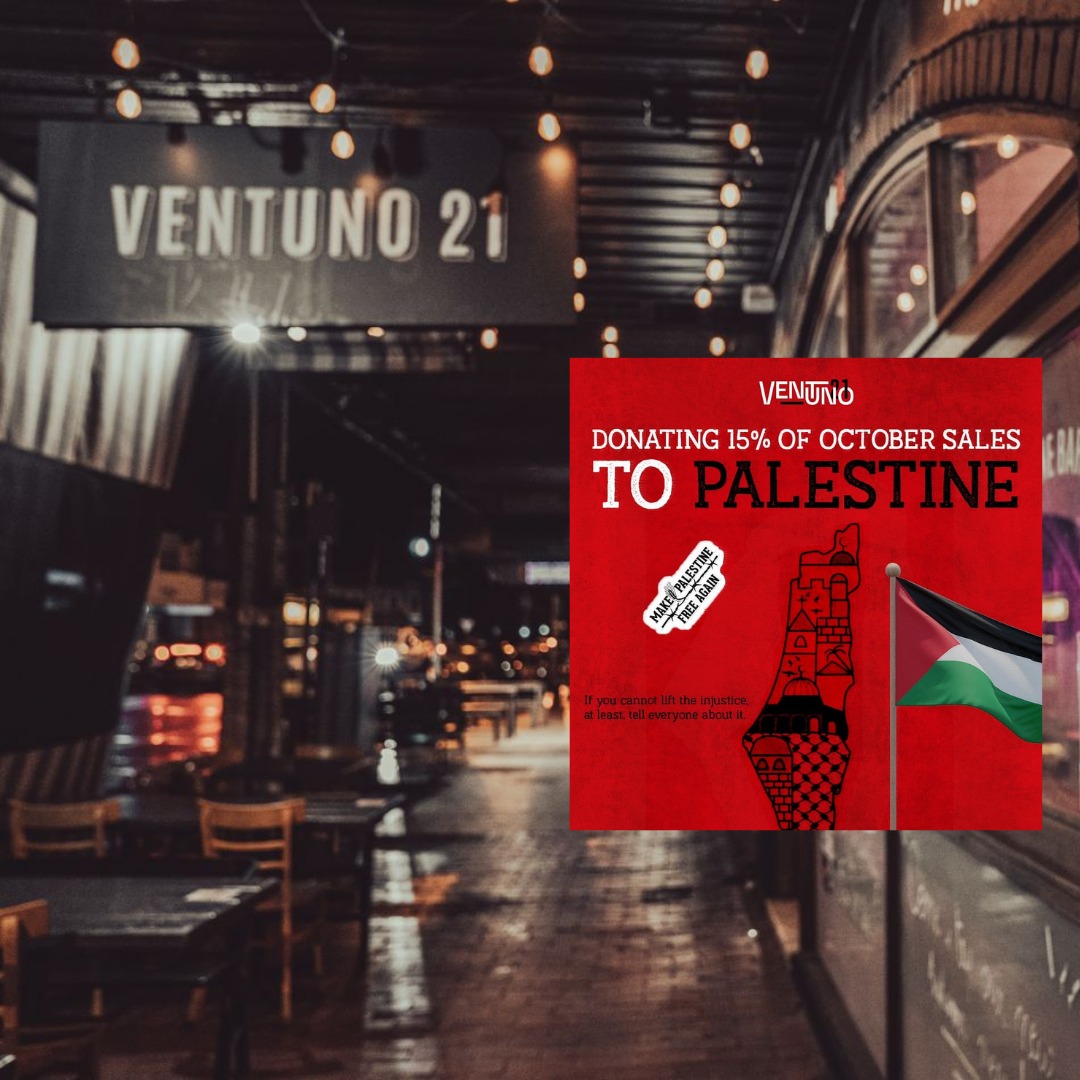 Ventuno 21 offers delicious Italian food and has made the decision to dedicate 15 per cent of its sales to support Palestine. Enjoying a meal at their restaurant now comes with a side of goodwill.
The support of these Egyptian brands for Palestine goes beyond the business realm. It represents a unified stance for humanity and compassion. In a world that often seems divided, these brands remind us that even a small act of support can make a significant difference. We applaud these businesses for using their platforms to show solidarity and contribute to the well-being of the Palestinian people and we would love to see more brands showing their solidarity.