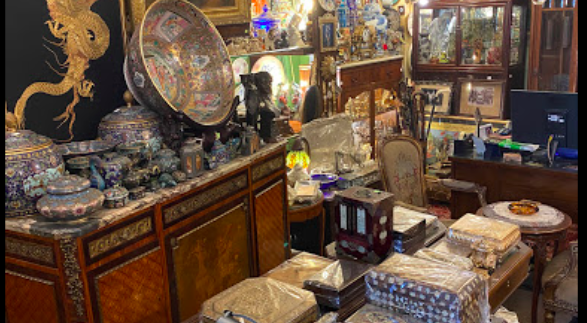 written by
Haajar Abu Ismail
Interested in owning a relic of the past? Adding to your collection of collectables—or maybe even starting one? Then, Zamalek is the place to go. Featuring everything from old Coca-Cola bottles and movie posters to beautifully painted dressers and hand-drawn maps, there's a lot to discover in any of these five antique shops.
1. Nostalgia Gallery
Full of vintage knick-knacks like old lamps, mirrors, and silverware, Nostalgia feels like stepping foot into a living room from the last century. However, the grand attraction of this store definitely lies in its gallery collection. With a selection of authentic hand-drawn maps, photographs, and paintings from moments of Egyptian history that now only exist in books, it's difficult to walk out empty-handed.
Opening Hours: Mondays – Saturdays: 11 am – 8 pm, except from 3 pm – 4 pm (Sundays they close).
Address: 6 Zakariya Rizk, El Zamalek
2. Gallery Fanous
Imagine if your great-grandmother had set up a garage sale, and then you might have an idea of what you'd find in this spot full of hidden gems. Paintings, watches, boxes, dressers, chandeliers, and more can be found at Gallery Fanous. True to their name, their collection is worth a visit to anyone with an eye for art, which extends beyond paintings to items like gorgeous china bowls, vases, and old movie posters. Make sure to follow their Instagram and keep an eye out for new additions to their selection!
Opening Hours: Monday – Saturday: 10 am – 8 pm (closed on Sundays).
Address: 173 26th of July Corridor, Mohammed Mazhar, Zamalek
3. Megahed Antiques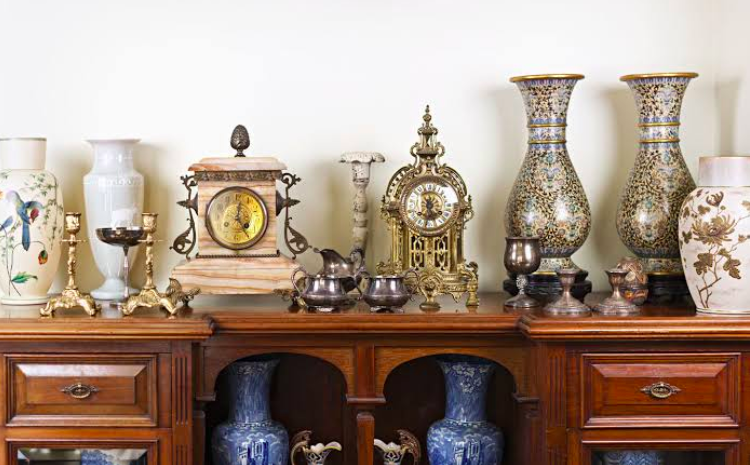 Get ready to dig through a random selection of vintage goodies at Megahed Antiques! There's much to be found while visiting this shop, with photographs, lamps, dining sets, vases, paintings and more. Whether you leave with something or not, it's always a pleasure to browse through their wide range of showcased knick-knacks.
Opening Hours: Sunday – Saturday: 9 am – 10 pm
Address: 8 El Sayed El Bakry St., Mohammed Mazhar, Zamalek
4.  Ahmed Khedr Antiques Gallery and Co.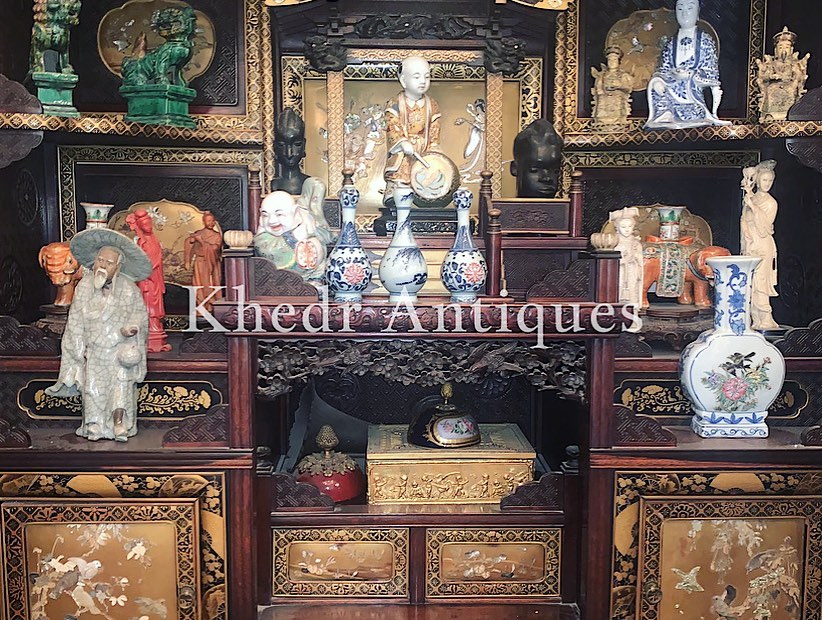 Originally Ahmed Khedr Antiques, now run by Shereen Khedr, this family-run business has been around since 1975. A store featuring 18th, 19th, and early 20th-century antiques, Khedr is a great place to hunt down your next fabulous home decor find. Their curated vases, dressers, and chandeliers are of a design that belongs to another time, and their selection features gorgeous, extravagant, and luxurious pieces.
Opening Hours: Sunday – Saturday: 10 am – 10 pm
Address: 17 Shagaret al Dorr St., Abu Al Feda, Zamalek
5.  The Loft Gallery

With a selection of paintings, fine china, stained glass and more, the Loft has a lot to offer anyone interested in antiques. Their unique collection of oriental Arab and traditional Moroccan-style art and decorative pieces gives you a lot of different items to discover in this store. Feel free to check out their site for more information about their selection.
Opening hours: Monday – Saturday: 10 am – 12 am (Sundays they close).
Address: 12 Sayed El Bakry St., Zamalek, Cairo