Shopping in Cairo: The Ultimate Guide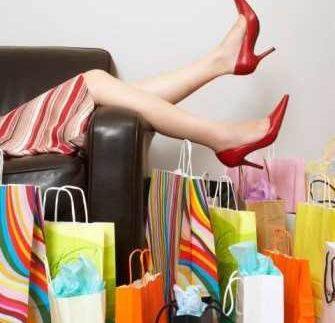 written by
Soraya Morayef
Any shopper in Cairo worth their weight in gold knows that Cairo is chock-full of
shops and markets; but it takes a keen eye to track down the best among the
thousands of venues.
While the city can't compare yet to the shopping hubs of Beirut
and Dubai;
we've come a long way and are set to compete with these cities when the massive
US$300 million Mall of Arabia project opens in 6th October City
within the next year, while Cairo Festival City in the Fifth Settlement
promises retail giants such as Marks&Spencer, Waitrose and IKEA.
For the
time being, the savvy Cairene shopper knows the following deals:
Citystars is
the shopping hub of Cairo: say what you like about Citystars, but
this megamall continues to dominate the Cairo
shopping scene with its hundreds of shops, restaurants and high-wuality cinema
screens. Boasting multiple parking levels and proximity to several hotel
chains, the mall is a perfect stop for both tourists seeking Khan Khalili-type
memorabilia (head to the Fourth Floor of Phase1) and locals seeking mid-range
fashion brands such as H&M,
Zara,
Massimo
Dutti and Sfera. Aside from clothing, the mall also houses Mothercare and
Premaman for expectant parents, as well as a ground-floor space dedicated to
furniture, garden furniture, lighting fixtures and rugs.
Supermarket
Supreme: For
cheap kitchenware and garden furniture, a trip to
Hyper 1 is well worth it, while Carrefour has an equally impressive
collection of bargain kitchenware, bedding and freshly baked bread. Alfa
Market's furniture selection is definitely more expensive, though they often
have great deals on computers and flat-screen TVs. If you need dirt-cheap
household goods and kitchenware, check out El
Tawheed Wel Nour. This multi-level department store chain has the cheapest
products around; so if you don't care about quality but need to furnish your
whole house; this is the shop to head to.
Mohandiseen: While Gamaat El Dowal Street
may overwhelm you with its flashy shoe shops and fast food outlets, the real
shopping area is in the Geziret El
Arab/Syria Street/Lebanon Street area, where a
plethora of boutiques and cheap shops are lined up side by side. Head to
Geziret El Arab for Pull&Bear, Bershka and the soon-to-open Burberry, while
Faces and Bang&Olufsen are across the road. Lebanon Street has Reebok, Roche Bobois
and Accesorise, while Syria Street
has Vero Moda, Display and Metro Market. It's best to take a taxi or walk if
you're brave; parking in this area is quasi-impossible and often dangerous for
your car.Nearby in Dokki, head to Mohieldin Abul Ezz Street, Amman Square and Mosadaq Street for major treasures like Elements.
Zamalek: This area has increasingly become the
hub of boutiques and galleries in recent years, with Villa
Baboushka, Amuse,
Mounaya,
L'Oiseau Du Nil and Ghazl
Banat all open within walking distance. Furniture accessory shops Tanis and Alef are located
on Mohamed Anis Street,
while Mansour Mohamed Street
is an excellent destination when you're looking for a gift, with Katr El Nada, Sami
Amin, Altay
and Home&
Beyond lined up. Look out for Matchbox
and Fostok;
these shops sell export reject clothes at bargain prices, so you can pick out comfortable
cotton PJs or Tommy
Hilfiger t-shirts for under 100LE.
Maadi: While Maadi's
Road Nine has a truckload of tiny shops and restaurants, it severely lacks in
clothing shops; which is why your best desination is Maadi Grand Mall. It may
not compare to the sophisticated and label-heavy Citystars, but it has its fair
share of small clothing shops. Be sure to take your time and delve into the
clothing racks; you'll be surprised at the amazing gems you find. Aside from
its excellent pharmacy full of imported creams and perfumes, the mall has
several restaurants and shisha places nearby, as well as the decently priced
Shoe Room.
Be sure to also check out Road 233 for leather shops like
Suede or accessory shop Kaf Fatima, but if you're in need of major shopping,
head out to Carrefour Maadi City Centre, which houses Zara and Mango as well as
the only Topshop branch in Egypt. Right next to Carrefour is the Adidas/Timberland/Reebok outlet shop, which is
also right next to the first branch of Gourmet Egypt.
6th of October: This suburb has come a long way since
being a mere speck in the Cairo
desert. Now with Dandy Mall, suburban shoppers can enjoy Vero Moda, Gourmet Egypt, Aldo and Nine West, in addition to thesoon to open H&M and the first Marks&Spencer branch in Egypt. The mall also has decent nail salons, a kids' fitness center and Al Shorouk
Bookstore. A Little further down the road is Designopolis, a megamall that
specialises in furniture and home accessories, and includes major brands such
as Alchemy, Eklego, Alessi, Artissimo and Andrew Martin.
Market
Shopping: There's more to
markets in Cairo
than the pomp and flash of Khan
Khalili. In fact, the city is full of interesting markets, whether the
second-hand book market in Sour
El Azbakia or Wekalet
El Balah, which sells cheap quality
fabrics for your home and clothing, with a second-hand market held every
Sunday.
For more details on
the best in bargain shopping, check out our
bargain hunting guide, while we've given you the
best in gourmet food shops,
fruit and vegetable sellers, bakeries
and
butchers.