Tech Guide: Where to Buy an Apple iPad in Cairo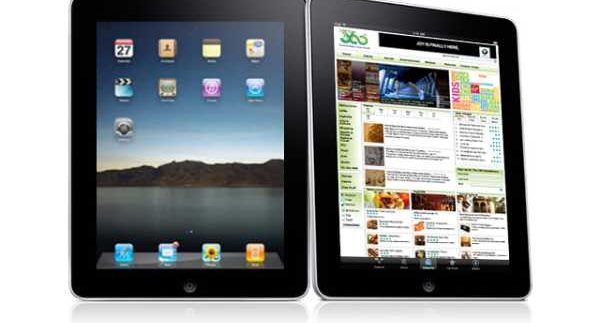 Apple didn't invent mp3 players, but they made them so darned well that
the iPod has its own category on most consumer electronic websites. Now Apple,
under the leadership of Steve Jobs, has tried their Cupertino-bred hands at
making tablet computing a reality. Long considered a crackpot idea of Bill
Gates, tablet PCs have been an elusive thing to master; most early models
relied on shoehorning a bloated windows system into an underpowered laptop with
a poor excuse for a touch interface. Essentially, they gave us a Windows-based
touch screen laptop and tried to do away with the mouse and keyboard; often to
disappointing results.
However, the whizzes at Apple
have rethought the concept: a tablet device should be an interface to
everything else; namely cloud computing and the internet. You can check your
email, watch and download rented movies via the Netflix application, and browse
the internet. Can you edit photos? No. Can you use it to manage your iPod? No.
It's not built for that purpose, and once you can wrap your head around that; you'll
begin to see how the introduction of the iPad will fill gaps in your daily
routine that you never knew you had.
The iPad comes in six different combinations of internal memory (16GB,
32GB and 64GB) and the choice of Wi-Fi or 3G/Wi-Fi versions. The Wi-Fi version
has connectivity to the internet only through wireless router, while the 3G
version adds the option of using a high-speed 3G data micro-SIM. For the
uninitiated, a micro-SIM is exactly the same as a regular SIM card– just
smaller. Some websites have guides on how to turn your regular SIM card into an
iPad compatible micro-SIM. The cheapest 16GB Wi-Fi-only model retails in the US for US$499 (around EGP2800) and
the most expensive 64GB 3G version sells for US$829 (around EGP4700).
Yes, you want one now, don'tcha? Let's clear one thing up: the iPad is
not officially available in Egypt.
It can still be yours, however. You either need to go abroad and buy one for
yourself (or ask someone to buy you one on their way back to Egypt ) or you
can buy it off the grey market– for at least double the price.
The Apple Tradeline stores and El Ogeil
in Cairo sell the iPad for 5000LE to 9000LE, depending on the model. Enterprising
individuals have stocked up on iPads and are selling them on Souq.com,
the eBay of the Middle East for similar
prices. There is still no word on when it will be officially available in Cairo, and
even then; the local prices may not fall in line with the prices paid in the US.
The only thing standing between you and the year's coolest toy is money.