Driving around Cairo streets has never been an easy task. Whether it's the traffic, noise, pollution, or the rollercoaster-like roads, it's difficult to find a car that tackles all these obstacles. But one certain vehicle strikes a wonderful balance between comfort, style, and speed. Ladies and gentlemen, meet the all-new Ford Fiesta.
Ford has been a staple in European and American markets, but in recent years, the Egyptian market has seen the huge spread of the Ford Focus, proving how reliable Ford cars are. The Fiesta, the smaller sister, has been the most popular hatchback for God knows how long in Europe, and it's about time Egyptians and Cairenes realised how suitable it is for Cairo roads.
The Ford Fiesta has enough ground clearance to allow a smooth passage through road bumps and other random protrusions, it also has impeccable suspension and a thick tyre outline to make it less susceptible to pothole damage. What's even more impressive is how elegantly it combines all these factors, and still look like the amazing car that it is.
But aside from all these boring perks, the Ford Fiesta has always been one of the most fun cars to drive, perhaps the most in its category, and this new Fiesta keeps its reputation. With smooth handling and incredible acceleration, the Ford Fiesta will go like a bullet and turn like a go-cart, giving you pure joy in driving.   
Worried about practicality? The Ford Fiesta comes in two styles, a 5-door and a 3-door version. If you opt for the 5-door, you'll be glad to see that Ford have somehow managed to make the all-new Fiesta much more spacious on the inside, while keeping its compact overall size. They've managed to achieve so by an intricate design of sculpted slim rear seats, offering more leg room, and a boot space of 292 litres. Sitting in the Fiesta will feel more spacious than ever, thanks to the large 2-part panoramic sunroof which you can tilt or open up wide for a more airy feel.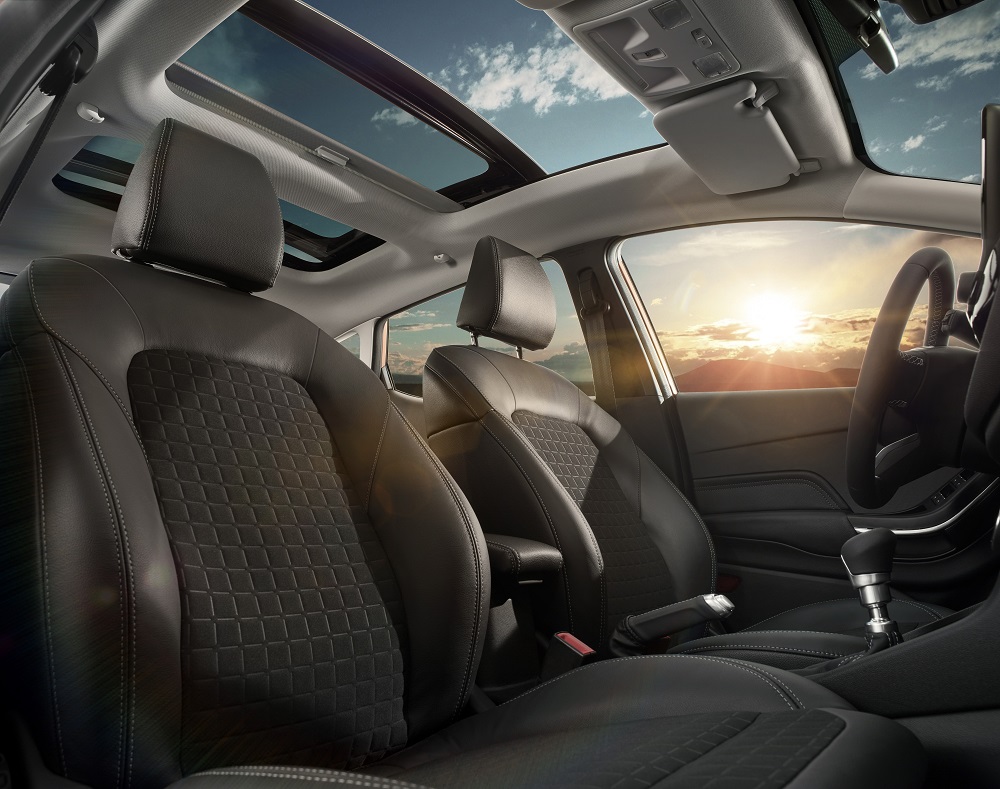 But let's get into the more interesting details. This is an all-new Ford Fiesta, so it obviously has a new engine. Ford have ditched the old 1.6L engines and opted for the award-winning 1.0L 3-cylinder EcoBoost engine, powering it up with 99 HP, making this compact car a speedy bullet. They've also changed up the transmission to a conventional automatic.
Speaking of reliability, while Ford is a stylish American brand, the Ford Fiesta is a German-made vehicle, which means that it was meticulously manufactured. It has the essential safety features, including airbags, ABS, and ESP systems, as well as a Hill Launch Assist. Don't worry about darker roads because you have full LED headlamps plus fog lights to light up your path, not to mention the reverse parking sensors and a camera to make parking a piece of cake.
Now the real fun is on the inside. Being an all-new model, the Fiesta gets Ford's newest interior design look, with an all-new 6.5 inches infotainment system with Sync3 operating system. It's perfect for all your media needs, and supports Apple CarPlay as well as Android Auto. The sleek design is finished with high-quality material, making it far superior to any other vehicle in its category.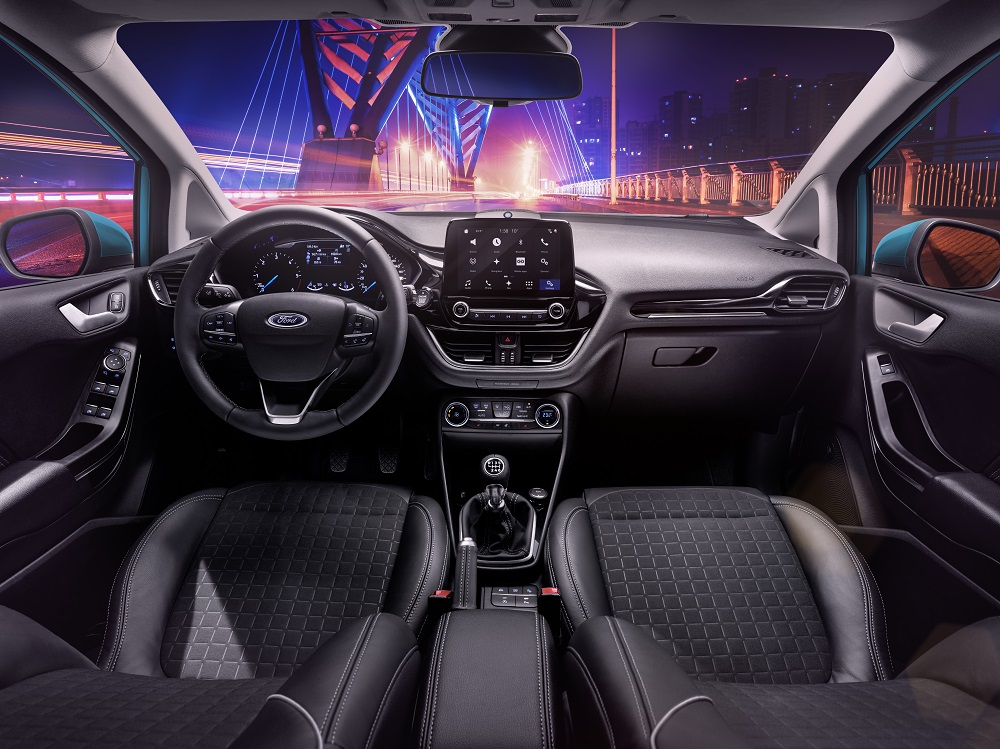 Not only is it fast and reliable, this car looks great on the outside, and even better from the inside.