What's better than knowing exactly what you want? It's knowing where to get it. This is the list of the specialists, who, by trade, know how to meet a Cairene's very specific needs; be it a jar of honey that's only found on the Himalayas, or merely a novelist's best seller.
Specialist Foods Awards
Not just one of the city's top brands when it comes to nuts and dried fruits, Abu Auf never disappoints when it comes to ground coffee, healthy-food products, and oriental treats.
A success story that began in the late '80s, Dina Farms happens to be one of the ultimate go-to places for quality fresh produce at reasonable prices. It may be quite a travel to its only outlet on the Desert Road, but the quality is worth it.
Be it local or imported, Gourmet boasts an outstanding range of gourmet products that include bakery, fresh produce, and even nuts. You'll get top quality items and will find products that are nearly impossible to get anywhere else.
You can't speak about chocolate without mentioning House of Cocoa, simply because the venue offers whatever has cocoa in it; be it chocolates, drink, or desserts –a heavenly place for chocoholics. 
Probably the most famous natural and healthy products in town, Imtenan offers everything from vitamins, nutritional products, and unique foods and drink. Rare herbs and spices or flavorful kinds of honey and teas, all are available at Imtenan.
Another household name in Cairo, Wadi Food's wide range of products are found in every supermarket around town. Their huge range of quality goods earns it a place on our list.
Books & Stationery Awards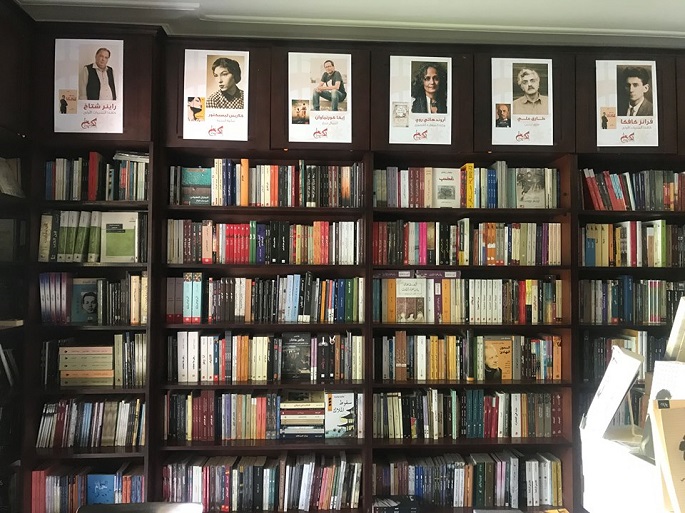 Besides hosting an endless list of must-read titles, Maadi's Al Kotob Khan also boasts a tranquil ambience, which makes it the perfect spot for studying, reading, or even enjoying a cup of coffee in peace.
Alef is definitely one of the bookstores that can capture the heart, souls, and, of course, minds of any bookworm in town. One thing that makes us return to Alef is its knowledgeable, well-read staff. 
Bakier is a wonderland to any stationery addict.Not only does it have numerous branches scattered around the city, but each branch holds a vast collection of art supplies, pens, and book notes –the people behind it obviously know what they are doing.
Where do we even begin? One of the most successful bookstores in Egypt; no matter which book you're looking for, you'll find it. If you don't, Diwan's people will hunt it down and get it for you. There's no need to mention that the bookstore has a broad range of gifts and stationery.
A unique combination of a gallery and a bookshop, Lehnert &Landrock also functions as a publishing house that started its journey in 1904. It's easy to say that it is the oldest bookstore in Egypt.
 Floristry & Floral Design Awards 
Forget about the obsolete bouquet that comes wrapped up in brown Kraft paper, Box of Roses takes the art of gifting flowers to a whole new level of elegance. Want to know how? Check them out.
We're one of those people who are all for natural flowers; however, we gave the artificial ones a second thought once we checked out Outside In's various collections. The flowers are so realistic that you can't tell them from the real ones.
Counted among the oldest florists in Zamalek, if not in Cairo, May Flowers is more than a shop that sells you a well-arranged flowers bouquet; you can totally rely on them when it comes to either organising or designing your events.