Summer is right around the corner, and it's time to cleanse your closet of the old and welcome the new. Whether you're looking for summer attire for travelling or everyday life in Cairo, several online stores now have a variety to pick from without ever leaving your house. Shopping for clothes these days can be challenging with the rising costs, but we've got your back with these budget-friendly shops.
Mitcha

Founded by Hilda Louca in 2018, Mitcha quickly became a leading online shopping platform. The platform aims to support Egyptian designers and offer them creative control over their designs. Ranked the 62nd most powerful woman in business in 2023, Hilda Luca has gained the respect and admiration of many and has become a source of inspiration for many young women in business. Mitcha offers a range of unique designs and provides talented local designers with the latest digital tools to flourish and grow their businesses. The website includes sections for women, men, unisex and kids, and does a flash sale on the weekends. Shop all your summer needs here at Mitcha. 
Dresscode
Dresscode was launched in 2010, aiming to offer a range of women's apparel and evening wear while saving you the hassle of shopping malls or breaking your bank account. They have since then included an extensive men's department with graphic tees, swimsuits and more. Keeping up with the trends, Dresscode not only allows you to shop for occasions but also stock up on all your basics and essentials at a reasonable price. Right now, they are having their spring sale, but they also have random flash sales that lower the costs even more and an extra 10% for online payment. So hurry to catch their sale here.
Brantu

Their slogan, "simply fashion online", really shows through their 120 global and local collections from different brands and designers. Brantu offers international designs right at your doorstep for reasonable prices. They're available on their website, through WhatsApp and social media, making them accessible to everyone. If you are not a fan of jeans during the summer, they have a variety of linen pants and products that are much more breathable and lighter for the hot weather. They constantly have flash sales going on for even more reduced prices. However, they do take anywhere from 4 to 6 weeks to deliver since most of their items are shipped from abroad. So, if you want to be ready for the summer, you better hurry up and order now from their website.  
Opio

Image via Opio
This lifestyle brand is 100% Egyptian and is tailored for women to look effortlessly chic and have a laid-back but still timeless style. Beyond their casual dresses and tops, they also have a footwear collection, ranging from trendy loafers to open-toe sandals. The most eye-catching feature that Opio offers is its modest and hijab sections which seem to include a variety of tops and modest maxi dresses for our fellow hijabis to look flawless this summer. They also have a buy one get one offer now, so check out their website. 
Defacto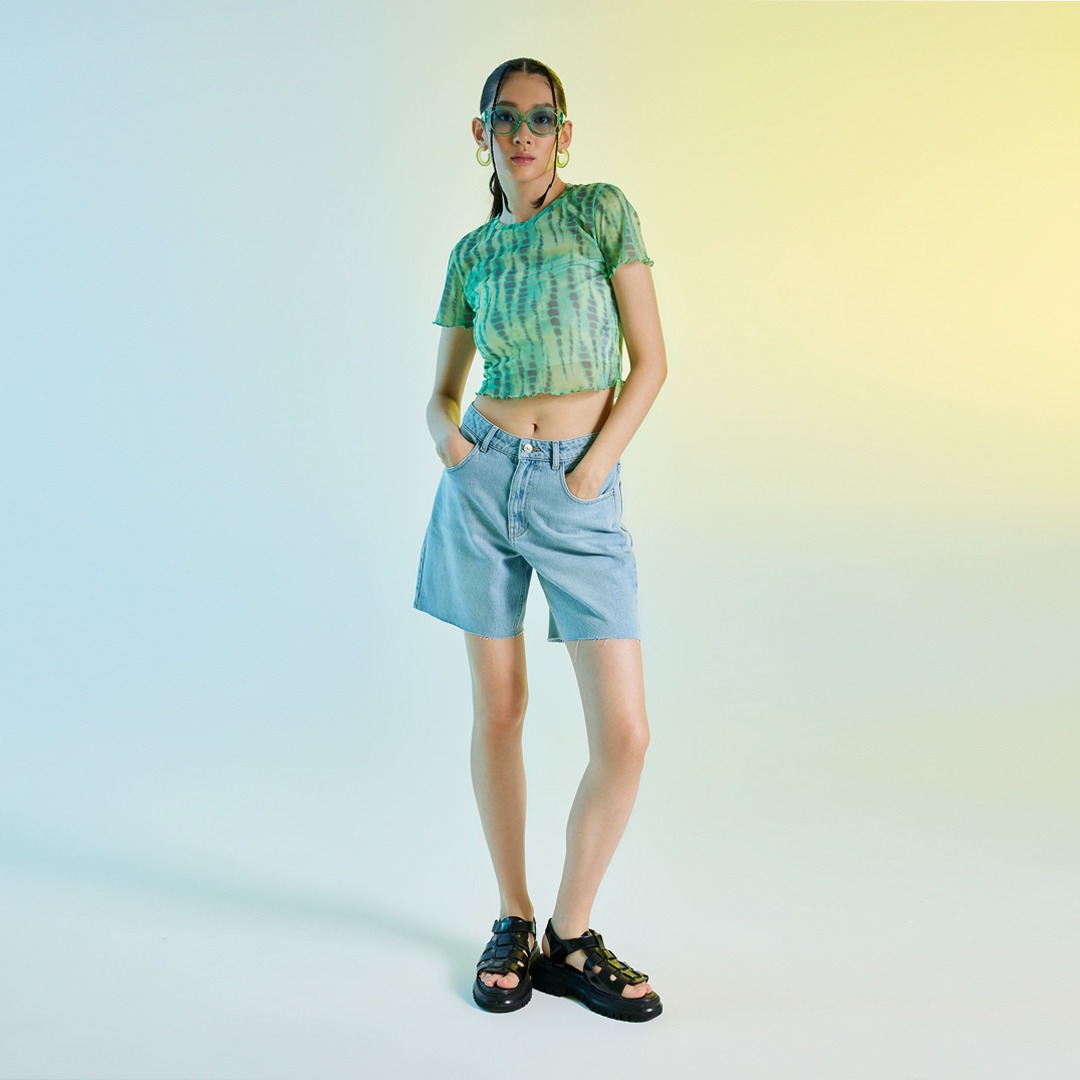 Although not entirely Egyptian, Defacto has managed to be a store Egyptians gravitate to for its reasonable prices and good quality pieces. With countless stores throughout Egypt and a vast online platform, Defacto carries all your summer needs, from clothes to accessories and even a modest section. Although they have recently upped their prices a bit to deal with the ongoing inflation, they are still a hub for everyday and unique pieces. So, if you are ever in a bind or a rush, odds are you will find what you're looking for in Defacto. In addition, for orders over EGP 600, you get free shipping. So, head on to their website here or shop in-store.