Cars come in all shapes and sizes, but it's quite a difficult feat finding the perfect car for your needs. The balance between comfort, fun, and quality is hard to come by, especially when you put in the price factor. But one company that's been doing well in balancing those elements is Ford, the American manufacturer that's been gaining huge popularity in Egypt in recent years.
Ford is perhaps most famous for the Focus and Fiesta cars. While the former is a family-sized hatchback that works for groups of four or even five, the Fiesta is more of a hot hatch, designed for compactness, speed, and absolute driving fun. Coming somewhere in between is Ford's newest entry in the Egyptian market, Ford Ecosport, an SUV designed to become the perfect car.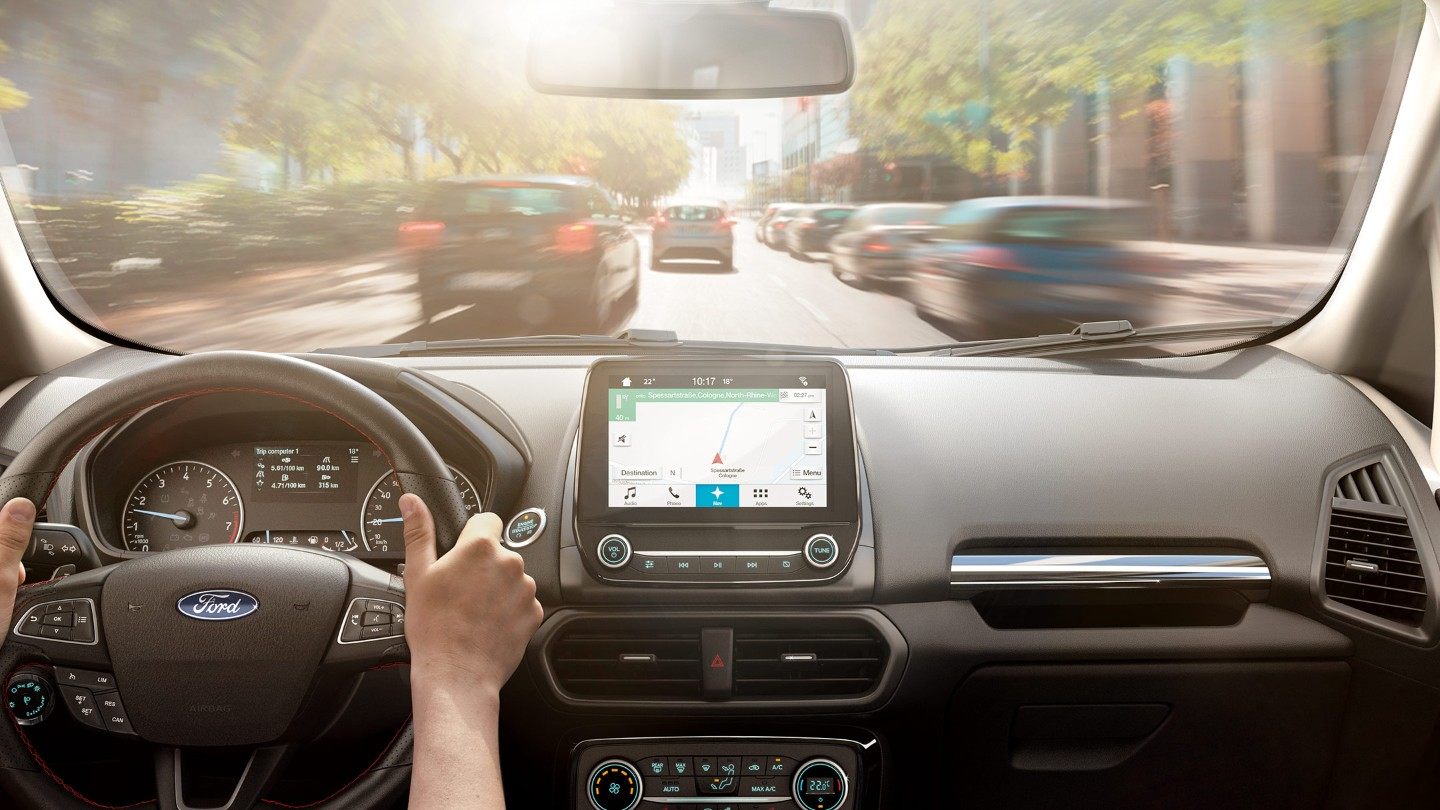 The Ford Ecosport is essentially a slightly larger and significantly more advanced Fiesta model, it comes with Ford's award-winning 1.0L Ecoboost engine. Wondering how it's an award winning engine? Well, imagine a 1.0L engine giving out over 120 HP, sounds preposterous doesn't it? Ford's Ecoboost engine has already tested the waters of the Egyptian market in the Ford Focus, and it's been lauded for its fuel efficiency and excellent drive power.
What's really exciting about the Ford Ecosport is how far it is from a conventional SUV. This one is all about style, options, and driving excitement. There are a huge number of intelligent options in this vehicle as it comes with the all new Ford interior design system, much different than the one currently seen on the Focus. The new interior system offers a 6.5 inch touch screen, equipped with Ford's excellent Sync 3 software.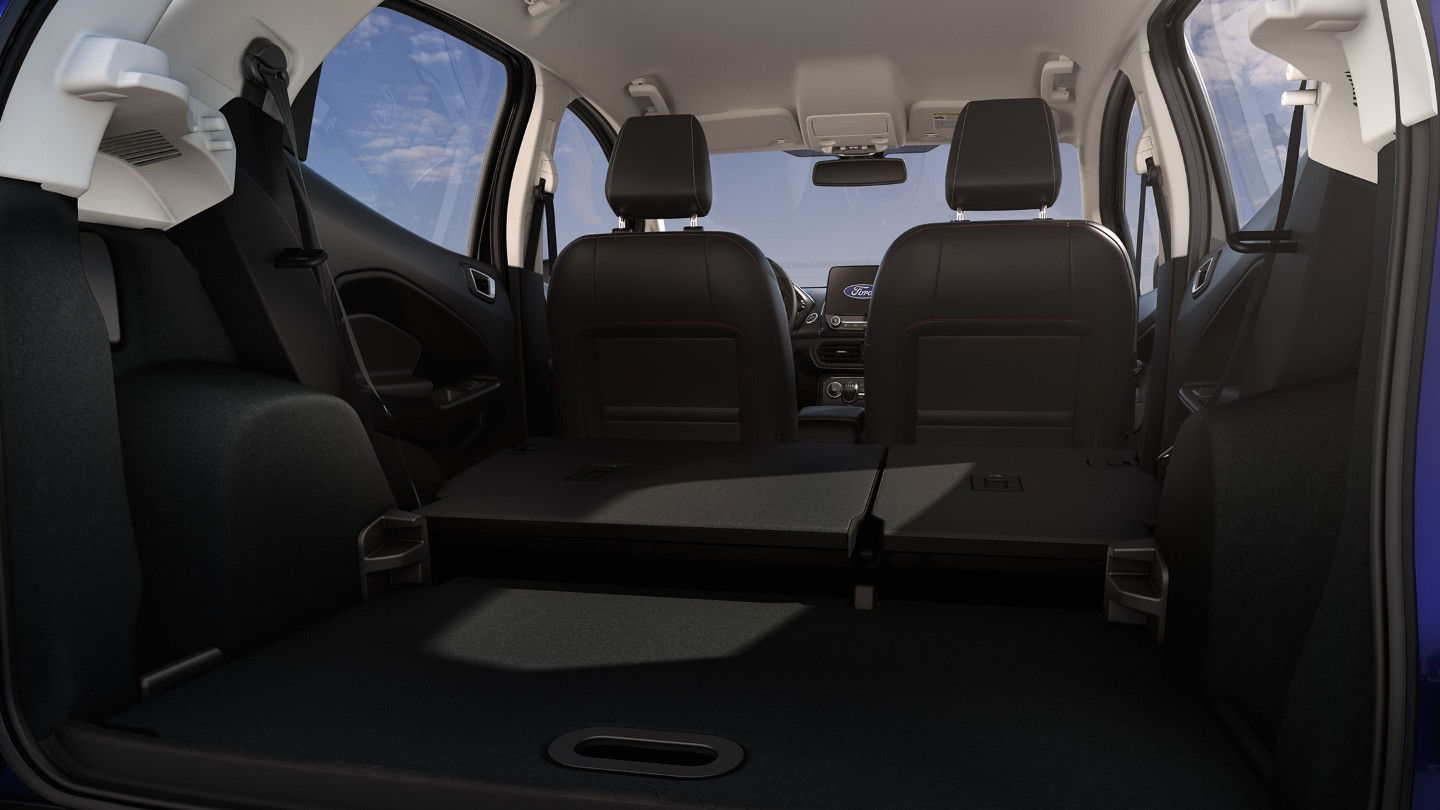 But what about practicality? As usual, Ford stepped up their game when it comes to practicality. This is why such a compact car comes with upper grille bars, a squared boot space accommodating 346 litres, and 60-40 folding back seats for additional storage space. You'll also like how the boot space access is a side-hinged door, making for a very wide opening for the boot that is super easy to move things in and out of. Also, the seating in the back is just about right, making it spacious from the inside, and compact from the outside so it can be easily parked in tight spots.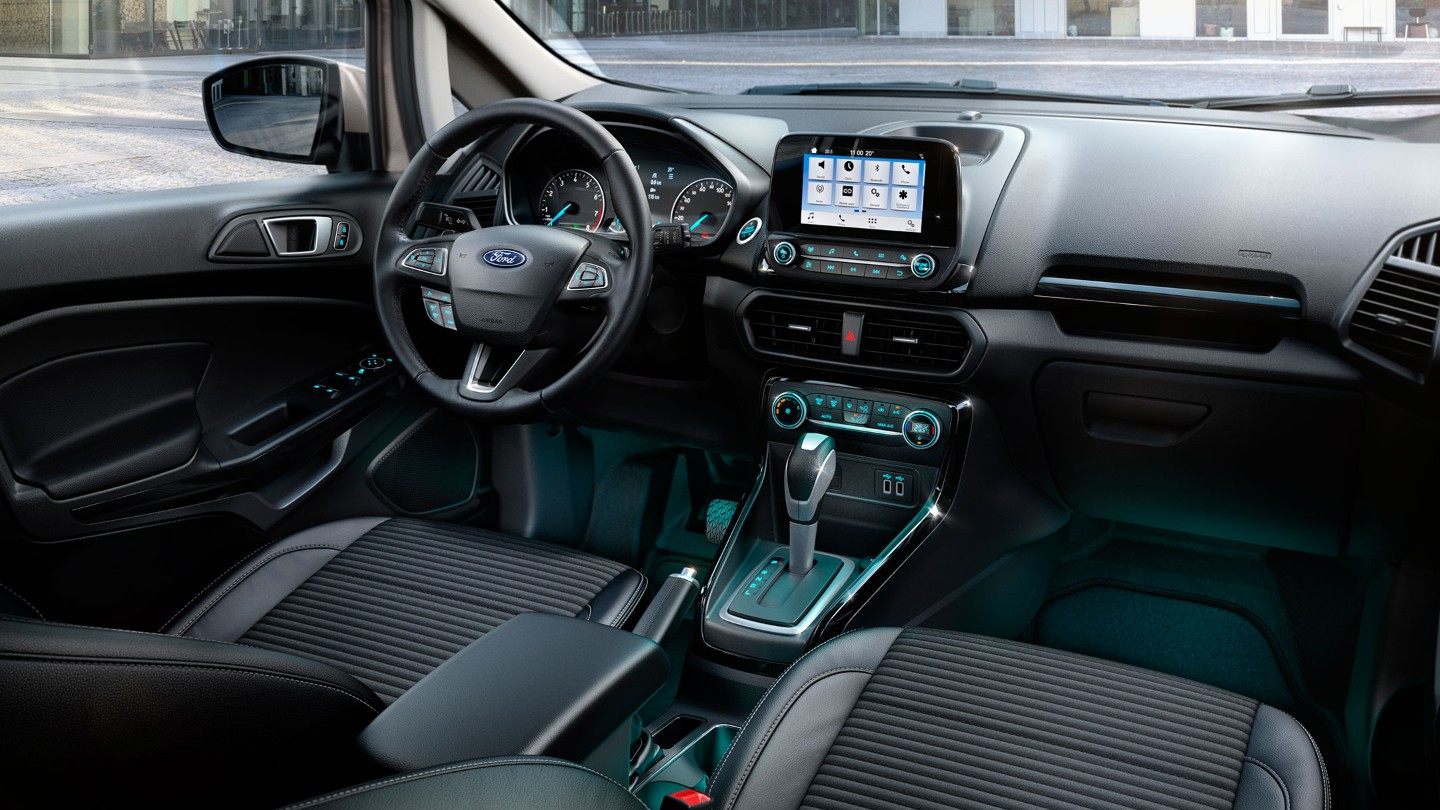 With a host of practical features, Ford's Ecosport promises to be always on your side with comfort, flexibility, technology and safety. Just like most Ford cars, the Ecosport boasts 7 airbags distributed in critical areas around the vehicle for maximum safety, earning a respectable 4-star Euro NCAP rating with a 93% adult occupant safety rating.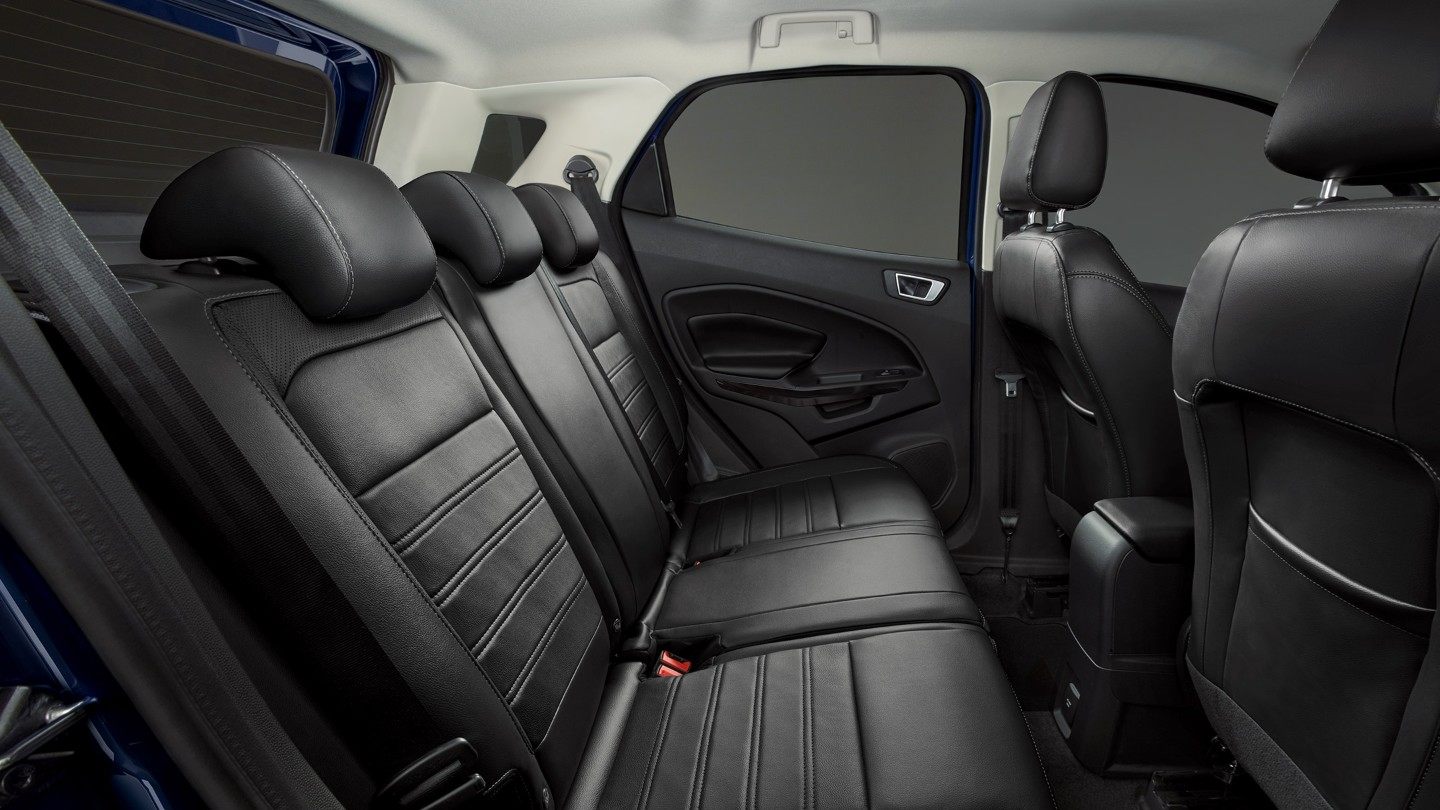 But that's not all it offers. On higher-spec models, you can get excellent options such as a sun roof that makes it feel even more spacious, armrests with cup holders in the back, the Sync 3 with Android Auto and Apple CarPlay, dual zone automatic air conditioning, rear parking sensors, and even more options depending on the category you go for.
All in all this car is quite a bargain. It's a car that does the job perfectly, it's safe to drive, easy to move around, spacious in seating and boot space, plus, it has all the options you need. So go ahead and check out the closest Ford showroom to your location, and hit them up to see their newest car for yourself.