360 Guide to Getting Out of Town for the Eid Holiday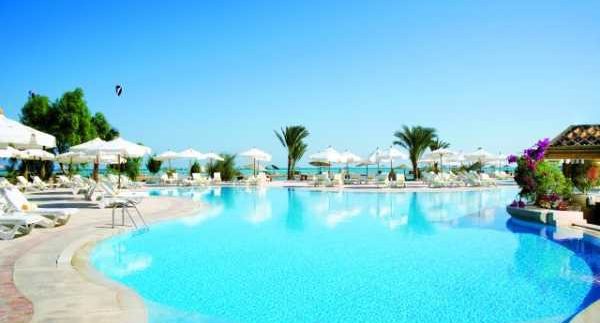 As the month of Ramadan draws to a close, there's only one
thing to talk about: where will you be spending Eid this year? While many of us
are already packing up their cars to head to the Mediterranean coast for a long
weekend of reveling in Sahel, (see our
expert Sahel guide for everything you need to know about making the most of
the North Coast), we've come up with a few suggestions for all you last minute
Eid-holiday planners.
El Gouna For a few years now, El Gouna has skyrocketed
in popularity, with rapid real estate growth and vacationing appeal. A good
percentage of Cairo's
population is heading to El Gouna for the Eid weekend, so expect some serious
crowds on the scenic beaches. If you're looking for the party, head to Abu
Tig Marina where Moods,
Angel and C provide open air nightspots to kick off a festive
beach-side evening that lasts far into the night. No trip to El Gouna would be
complete without a meal at Chez Chantal, which serves excellent Belgian
food. For more tips on where to stay,
what to see and how to have fun, check out Cairo
360's guide to El Gouna. This weekend, internationalist electro trance vocalist JES performs a show as part of her High Glow tour on Friday; find out
how you can win
yourself some tickets with Cairo 360's latest competition. The concert takes place in Mangroovy Beach ,
which is best known for its excellent kitesurfing and beach-side parties.
Hurghada
This hotspot is no secret getaway; we Cairenes have been flocking here for
years in search of a little fun in the sun, some rousing beach-side nightlifeand a chance to let loose outside of the city limits. For a special Eid
event, we're lucky to have Hed Kandi Beach
Bar set up for the weekend at The Hurghada
Marina. This 'weekend of stylish partying' promises fun
music and more for all of our Hurghada party-goers. In another must-see event, catch Ministry of Sound
Presents the EID Festival, featuring three days of international DJs and
plenty of beach party spirit to boot. For a detailed list of everything from wind surfing to desert safaris to
memorable night reveling, see Cairo
360's guide to Hurghada, or check out the official Hurghada
website.To get there, hop on a plane for short ride (Egypt
Air provides regular flights) or make the five hour drive from Cairo; just remember that
accommodation and flights are pricey during the peak tourist season.
Ras Sidr For something a little off the beaten path in
terms of Eid destinations, this provides some serious peace and quiet – be
prepared for beach solitude for the most part. Wind surfing, jet-skiing and
other water sports are on offer here, at comparatively low prices. Moon Beach is one of the oldest beaches
in the area, and a favourite amongst expats who return seasonally to vacation
here. As the only bar around, Surf Club turns into small but ideal open
air nightspot once the sun goes down. Located along Sinai's western-facing
coast, this resort provides a welcome balance between pristine natural beauty
and sporty adventure. Nearby Green Sidr offers reputable kite surfing while La Hacienda offers
unbeatable rates at 200LE per night, breakfast included. It usually takes under
three hours to travel there from Cairo
by car, making this a relatively hassle-free and refreshing getaway.
Dahab This well-known beach town is often described as
a more affordable party destination than Sharm El Sheikh; meaning it boasts a
pretty hefty nightlife scene, despite its small size. Located seven to
nine hours outside of Cairo
by car or bus, the resort consists of one street, boardwalk-style, filled with
little eateris and cafes and bedouin souvenir shops. Note that Dahab's
touristic reputation precedes it, so be prepared to receive a lot of attention
from hecklers, vendors, and venue-owners along the street. Dahab is well known
for its excellent diving; check out the legendary Blue Hole for one of Egypt 's prime
diving spots about ten minutes outside of Dahab. For accommodations, we
recommend Green Valley
Safari, Penguin Village, Jasmine Pension and Restaurant, Bishbishi Gardem
Village and Neptune Dahab.
Nuweiba This peaceful borderland is arguably one of the
most beautiful locations in Egypt
and is known for its excellent snorkeling and peaceful atmosphere. Note that
while it's a peaceful, no-hassle escape, it is severely popular as an Eid
vacation, so if you haven't booked yourself a straw hut on one of the popular beaches,
good luck! We suggest you get an early start and drive up and down the coast in
the hopes that there will be a few spots left; but bring your camping gear just
in case, as you may have to set up camp on a beach for your serene getaway. Castle Zaman
is located between Taba and Nuweiba and although reserving space can
sometimes be difficult, it is a must-see as the only slow-cook restaurant in
the Middle East. The kitchen serves up a delicious
leg of beef, rack of lamb and a variety of other dishes, but make sure you
order your food a day in advance, because your meal takes about ten hours to
cook. If you're lucky enough to find a
same day reservation, then don't worry, they can still prepare fish dishes,
although you will not have experienced what is certainly one of the best
restaurant experiences in Egypt. If
adventure is more your thing, take a day trip to the Colored Canyon and Ain
Khudr Oasis, or brave the heat for a trek through Abu Galum National
Park. A 4×4 and bedoiun guide can be arranged at any one of the beaches on
the coast, and will set you back about 1000L.E. at most.
Ain Sokhna As the closest Red Sea beach to Cairo, Ain
Sokhna is a prime destination for those who can only get away for a day or two
during the Eid vacation. Only an hour or so drive from the Capital, the beaches
will most likely be absolutely packed this Eid weekend. While there are a range
of hotels to choose from, the most popular choices are Stella Di Mare Grand
Hotel, Movenpick Resort, and Horizon El Wadi Hotel Ain Sokhna. Prices for a
night's lodging range from 1000LE up to a few thousand. For a unique hotel
experience, try Sokhna's debut boutique hotel Jaz Little Venice Golf Resort Ain
Sokhna; just remember luxury comes at a price. For more hotel info, see our guide to
Ain Sokhna. Whether you're making the hour drive for a day trip or for a
few nights, we suggest you hit the beaches early to guarantee a spot for you and your towel, and remember that permits for most private beaches are only given to
property holders in the Sokhna area.
Sharm El Sheikh We might roll our eyes at all the hype,
but we can't deny that a good time is to be had in Sharm, if we do it right.
This party capital is teaming with Europeans for most of the year; but during
Eid expect to see plenty of Cairenes enjoying themselves at Le Pasha, Little
Buddha and Hard Rock Café. Prices are steep, beaches are packed
(it's best to stay in a hotel with either a private beach or spacious swimming
pools) and if you're looking for a lively night out, the partying never stops.
You'll be hard pressed to find a boutique vacation experience here; but all the
top tier hotel brands are on offer, from Sofitel to Intercontinental to the
Marriott. Head to Terazzina Beach for sea and sun before trying Camel Bar inside
Camel Dive Club and Hotel in Namaa
Bay . For some decent
tandoori, the Camel Dive Club's Indian restaurant offers some hearty post-beach cuisine, while El
Fanar restaurant (creatively named after the adjacent lighthouse) serves up an
Italian menu. The food, much like any holiday experience spent in crowded, lit
up Sharm El Sheikh is generally good, but can be a bit hit or miss. So go big,
splash out, and don't forget you're glitzed-out beach attire.
Whatever your plans for the coming Eid, drive safely as
highways can be treacherous this time of year, and make sure you have as much
fun as we plan to.