A Guide to Budget Flights from Cairo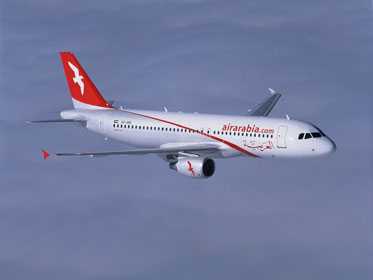 written by
Clarissa Pharr
Summer
is undeniably the season for travel: as the city heats up, Cairenes everywhere devise
plans to escape as often as possible. While this usually manifests in weekly road
trips to Sahel or Ain Sokhna beaches, many of us would give anything for a shot
at affordable international travel.
Affordable
is the operative word here. We've certainly lost our fair share of sleep wondering
why exactly flights out of Cairo are so expensive. We already put up with hiked
up sales tax on international clothing brands, so when staggering taxes are
added to flights, the insult to injury can be a bit much.
Last
year's global financial slump put a stranglehold on the airline industry,
forcing major companies to declare bankruptcy and threatening to dash our dreams
of a jet-setting lifestyle…until the triumphant emergence of the budget
airline.
Affordable
flights to the Gulf, Lebanon and Europe are now available to Egyptians thanks
to budget airlines Fly Dubai, Easyjet and now, Egypt's very own
contribution, Air Arabia Egypt. With
their tempting motto of 'Pay Less. Fly More' (don't mind if we do, thank you
very much), Air Arabia Egypt promises that the sky is the limit. That might be
stretching it, but we're not about to turn down affordable regional travel.
Easyjet offers
flights to London from both Hurghada and Sharm El Sheikh for under 2000LE, but
their best deals are available during low seasons and on random weekdays. Sign
up for their newsletter to get their latest cheap deals.
Fly Dubai flies
out of Alexandria Burj El Arab Airport and Luxor Airport for similar rates.
Destinations include much of the Gulf as well as Colombo, Kabul, Aleppo and
Beirut, with prices averaging around 2500LE. Again, if you sign up for their
newsletter, you can find amazing deals during their seasonal sales: a trip to Dubai
is possible for just 800LE!
The
recent launch of Air Arabia Egypt's
budget airline in the country now gives us a few new options for regional
travel during the hottest months. Flights leave from Alexandria Burj El Arab
and Nozha airports, which require a bus, train or car-ride for Cairo residents;
but if low-cost flights are available, we're willing to put in the extra
effort.
So
what can the travel-happy vacationer do with this latest news? Here are a few ideas
for trip options to help us last the summer.
As
the airline was just launched, direct flights leave from the Burj El Arab
airport, and so far list destinations to Sharjah, Kuwait, Amman, Khartoum and
Beirut. Limited it may be, but the prices are comparatively tempting.
A
short trip to Jordan can cost you a little over 1200LE. Khartoum is not the
usual vacation spot, but is reputed as a smaller and more relaxed city than Cairo,
and blooming with modern architecture. You can fly for a long weekend starting
at 1300LE.
Fly
out of Alex's El Nozha airport on one of Air Arabia's popular Sharjah flights
starting at 2500LE. The El Nozha airport features a range of connecting flights
to European cities, although the numerous stopovers to get to London might make
you think twice.
While
it's not dirt cheap, having a budget airline to call our own will make skipping
off for a long weekend of sightseeing, shopping, or just a change of scene that
much easier.
Visit
Air Arabia online to get
clicking, or try their hotline 16278 to speak with one of their very helpful
representatives.