Ahsan Nas: A Native's Guide to Alexandria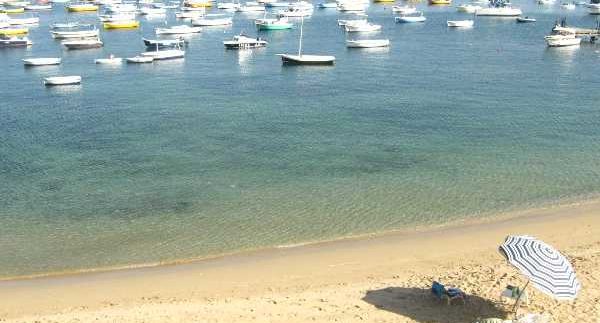 written by
Soraya Morayef
Listen up, Cairenes. We Alexandrians have been the brunt of your
jokes for generations; because compared to your sophisticated and massive city,
we're still considered a small town. A town of five million people.
Fine, so we don't have Tamarai, CityStars or the Cairo Jazz Club
(which is 30% Alexandrian on weekends, by the way). What we do have is daily
access to the Mediterranean Sea, delicious fresh fish, a fun-loving attitude
and a song by Dalida that selects us as the best people in Egypt.

If you're ever in town, here's a list of fun things to do,
compiled by Alexandrians who know how to have a good time.
Play Golf: The 100-year-old Alexandria Sporting Club has an
excellent jogging track (which, unlike Gezira Club, actually goes all the way
around) and a pleasant18-hole golf course that's nearly always empty. Admittance
costs 60LE, while renting out the green will cost 50LE for non-members. It's
always cheaper and better if a member takes you along.
Take a Double Decker Bus: If you
have an hour to waste and want a front-row view of Alexandria, take a double-decker bus on the
Corniche. The buses are air-conditioned, clean and run all the way from
Anfoushi to Montazah for just 5LE; providing a fun, easy way to get you to
Montazah Park.
Skip Fish, Have Mezza: for a
spectacular view of the Alexandrian harbour and a quality fish meal, try the
Greek Club. You can always bypass the fish and fill up on their fresh white
bread and mezzas like the taramah, a creamy pink caviar dip for 15LE; and the
bissaria, breaded and fried baby fish, also 15LE.
View from the Lighthouse: Next
door to the Greek Club is the fort of Qayet
Bay, which was allegedly built on the site of the Alexandria lighthouse. It's a perfect spot
for a sunset walk or a cup of hot black tea from a street vendor while watching
the waves.
Try Milk Ice Cream: A few steps
away is Ice Cream Azza, which goes
head to head with Makram Ice Cream as the best ice cream in Alexandria . Leave the debate to the locals
and sample their Laban ice cream in fresh biscuit cones. Then walk to Makram (turn right after Azza and
follow the tram tracks till you see Makram on the left). This ice cream shop
has hands down the best lemon and Laban ice cream this reviewer has ever
tasted.
Dive with Cleopatra: scuba-divers
and history fans rejoice; the Montazah
Diving Club (next to Tikka Grill on the Anfoushi Corniche) offers
scuba-diving trips to the sunken city of Cleopatra; where huge columns,
sphinxes and supposed pieces of the Alexandria Lighthouse lie.
Downtown Dining: To recapture
the magic of old Alexandria,
have dinner at Santa Lucia ( Safeya
Zaghloul St , across from Metro Cinema). Chez
Gabi (off Fouad Street
next to Sayed Darwish Theatre) has made generations of Alexandrians happy with
its greasy and delicious oven pizzas.
Bargain Shop: take a taxi to Faransa Street , and
be prepared to lose yourself in the tiny passageways of the famous Zan'et El
Sitat market. Local DYI fans flock here for gold, fabric, fake jewellery and
beads. Be sure to haggle the prices down and definitely don't let on that
you're not a local; or they'll go after you like piranhas. Alternatively, take
a stroll around Atareen area;
famous for its antique shops full of grandfather clocks, rocking chairs and
pocket watches.
Late Night Scrambled Eggs: Head
down to Alban Sewesra (Swiss Dairy) a hole-in-the-wall on Port Said Street in
the Sporting area. The grocery offers sandwiches made of basterma, basterma and
cheese, cheese and egg, egg and basterma; cheese, egg and basterma…The
sandwiches come hot and in finger-sized fino bread for just 3LE a piece. Hamdy
( Khaled Ibn El Waleed St,
Sidi Bishr) has arguably the best kabab and kofta sandwiches in Alexandria. Be warned,
though: this is street food and not meant for the faint-hearted. Pack some
Antinal with you.
Have a Pub Drink: the infamous watering hole Sheikh Aly (officially
Cap D'Or) is the Alexandrian version of Pub 28, with its low
lighting, cheap beers and nostalgic atmosphere. (Saad Zaghloul St, take a right
down Adeeb Beh St).
The Spit Fire Pub dates back to WWII and offers a quiet place for
a drink and a plate of bessaria. Take a cab to the Corniche towards Qayet Bay;
get out at Nasser Oriental Restaurants, then take a left onto Saad Zaghloul St.

If you've noticed that this guide falls short on directions, it's
because Alexandria
has three main roads and everyone knows where everything is.

Your best bet is
to take a cab and pray the driver is from Alex, or just make friends with a
local and ask them for a fun night out on the town. You can thank us later.