Ananda: Relaxing Nuweiba Camp with Cult Following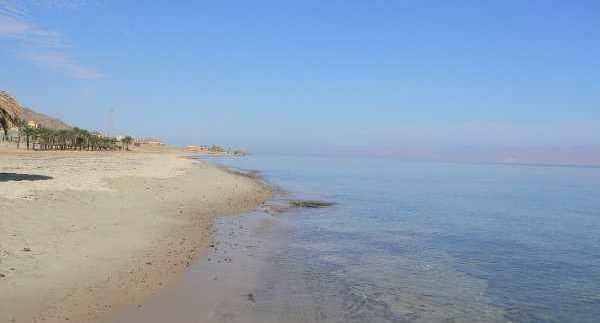 Once reigning supreme as the ultimate
Nuweiba destination, Basata is no longer the only camp today with a mass following.
Located just five minutes away from Basata on the Taba-Nuweiba Road (and around 25 minutes south of the Taba checkpoint), Ananda is a more relaxed camp (read: less rules and fees)
than Basata with an easy-going manager, chilled atmosphere and a beach
that's perfect for lounging and snorkelling.
Anyone that has travelled to Nuweiba can
attest to the fact that the area is full of very similar camps; yet
the crowds tend to differ drastically. The super high-maintenance types that
can't live without their blow-dryer or A/C head to Crazy Horse, Bawaki and the Good Life (or
cheat and drive 20 minutes up to Taba Heights), the eco-tourists and AUC
students head to Basata, while the more bohemian types are dispersed between
Sawa, Yasmina, Sondos, Makati and Eden.
Ananda caters to a crowd somewhere in
between the hippy and the preppy: on national holidays, expect the camp to
be full of kids, dogs, men on their mobile phones and women in jeans checking
their iPads. If you're allergic to the sight of jeans in Nuweiba; we recommend
that you visit during off-season.
Although the camp has two rows of basic
bamboo huts on the beach, it also has two rows of elevated huts with tiled
floors, electricity and padlocked wooden doors– anyone who has stayed in Basata
would appreciate this privacy guarantee.
So, you're not exactly roughing it as you would elsewhere; in fact,
the communal bathrooms are borderline luxurious with their shiny ceramic
floors, large mirrors, meticulously clean shower cubicles and – the ultimate luxury- hot
water in the winter.
Each hut comes with a mattress, pillow and
a much-needed mosquito net; though you're advised to bring your own sheets and
a rug if it's cold. The best huts are those located closest to the water; we
recommend hut number 17 or 18, as well as the ominously named hut number zero.
This hut is practically a wooden box with a tightly crammed space and zero
ventilation; but it is literally one meter away from the shore, which makes for
a beautiful view when you wake up.
The beach itself has a few shaded areas,
where large cushions are arranged around low tables on ethnic carpets, while a
few hammocks and low swings help you while away the lazy hours in
Nuweiba.
At night, visitors congregate in the main
seating area, which also serves as the restaurant. Colombo, the pleasant cook will serve up
freshly squeezed orange juice or mermereya tea if you're feeling cold. Meals usually consist of
grilled fish, grilled chicken and pizza; or their ultimate dish, the maa'loubah, a very
heavy meal of roasted meat, rice and vegetables that can be easily shared among
five people.
For breakfast, we recommend their foul and shakshouka, as
well as their Nutella pancakes. Appetisers cost around 10LE to 15LE, while
large salads will set you back up to 30LE. Expect to pay 40LE and upwards for a
main course.
Ananda's once-cheap accommodation is a
little more expensive today: a hut costs 40LE per person if you're sharing,
60LE if you're alone; while at other less known camps, you can find a hut
alone for 25LE (try Sawa or Sondos).
As you're not allowed to store food or drinks in their fridge,
expect to spend most of your money on your meals, averaging at around
160LE per person per day.
If you visit Ananda often enough, you'll be treated like a long-lost member of their family. The camp's manager Ezz is an affable man with an astounding memory; he will remember your name and that of everyone in your group several years later, as well as all the gossip and mayhem that you may have got up to years ago; so be warned.
That being said, if he likes you, he may knock a few LE off your bill or throw in a free drink or two. Everyone at Ananda is so open and friendly, it's easy to strike up a conversation with the staff or fellow patrons, and you're more than likely to run into an old friend or two.
Choose this camp for its relaxing hammocks, fresh meals, clean bathrooms and friendly people. Beware of the jeans and the iPads, though.