Cairo Guide: Shopping in Wekalet El Balah Market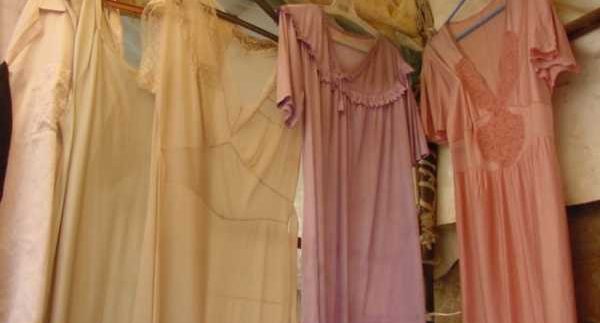 written by
Soraya Morayef
Attention,
aspiring fashion designers: If you crave vintage clothing and count NYC's flea
markets and London's
petticoat lane among your bargain clothes conquests, good for you. However,
here in Cairo,
you're not a hardcore thrift shopper until you've been to Wekalet El Balah's
weekly flea market.
Located on the Nile Corniche just before the World Trade Centre; Wekalet El Balah is a
fabric market renowned for its affordable, quality materials. This is where
seamstresses, costume designers and furniture upholsterers flock to for bargain
deals on linens, cottons, tulle and many other fabrics.
On Sunday,
however, the shops and stalls shut, and in their place, hundreds of people deck
the pavements with white sheets on which they display their wares. Everything
from shoes to dolls to empty shampoo bottles are for sale; what you need is a
shrewd eye and patience to sift through the mounds of merchandise.
This is
definitely not the cleanest market in Cairo;
so be sure to bring along hand gel if you're a germaphobe, and do not dress up.
Most of the people that frequent the market are quite poor and unused to foreigners or photographers, so if your aim is to blend in;
wear long, loose-fitting clothing and leave flashy jewellery and phones at
home. The market is essentially an illegal one, and the locals are quite wary
of the police, so they may hide from your camera and react if you take photos
without their permission.
Nonetheless,
anyone who's frequented the market more than once can attest to the genuine
friendliness of many of the sellers, some of whom will remember you even if you
return after several months.
No directions are
necessary to browse through the market; the vendors often shift their locations
from one week to the next. Don't spend too much time at the front of the
market, because the real gems are found deeper inside.
You may come across
a pile of export-reject plain cotton t-shirts, many of which carry fashion
labels and are great buys at around 3LE a piece. Sift through the mounds of
clothes on either side of the street and you may find some vintage high-waist and pleated skirts,
or shoulder-padded, Dynasty-style jackets and pussy-bow blouses. We also regularly
find shirts in bold and beautiful prints that can be tailored into bags or
tops, and faded lace as well as broderie anglaise.
You may find a
pile of clothing that must have come straight from a theatre's costume room:
large, poofy dresses with layers of lace and polyester, shirts with exaggerated
sleeves and sequined jackets can be found in outrageous colours. If you're lucky; you may come across the
occasional wedding dress, with tulle, beading and all for as little as 15LE.
Use your imagination and think of all the amazing things you could do with the
fabric or shape.
One spot that is
constant is the corner devoted to vintage nightgowns and lingerie, on the
left-hand side of the street after you take the first left into the street.
Before you pale at the idea; consider that the stall displays a wealth of faded
negligees and nightgowns in colours ranging from champagne to baby pink. Again,
a shrewd eye is needed to rework these items into tops, skirts, or to use the
lace hems to accessorise other items.
Stacks of shoes
and bags are dispersed here and there throughout the market. While you can
forget about asking if they have your size, grit your teeth and pick up a tired
leather bag; contemplate how to recycle the leather, or even the bag's handles
into something wearable.
Don't miss out on
the racks of shirts and jeans often displayed in the centre of the narrow
street. Jeans can sell for as little as 3LE if you're a savvy enough bargainer.
If you're looking for distressed or relaxed jeans, these have honestly been
worn through.
Last of all,
piles of scarves are sold for as little as 1LE. While you may not find any
labels, many of them have the vintage prints and colours similar to Hermès,
Fendi or Nina Ricci; the prefect accessories to jazz up any outfit.
Bargaining is key
at this flea market, as is spare change; good luck finding change for 100LE. An
hour of browsing through the market will land you some unique and cheap deals.
We don't ask where these items have been before; whether they're stolen, found or donated; we'd rather not know. Just be sure to wash the clothing in
Clorox when you get home.
At the end of the
day, the market is the closest that you will get to thrift-store and vintage
shopping in Cairo.
And at such incredibly low prices, you can accessorise and rework the clothing
to your heart's delight without worrying about breaking the bank.