Cairo on a Budget: Ten Ways to Have Fun For Free!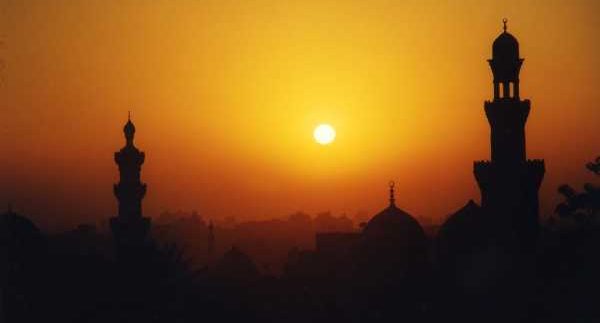 written by
Aleksandra Sekinger
The only thing better than having fun is having fun
for free! If you're low on cash but looking for a good time; fret not. As long
as you've got some time to spare, we've got ten ways to maximize your fun
intake, absolutely free of charge.
More information on all of the events listed at
various events below can be accessed at Cairo 360's events page.
1. Live Music & Performing Arts: Calling all theatre geeks and music
junkies,
Rawabet Space for
Performing Arts offers free art and music performances every week. Located
right next door to Townhouse's gift shop, Rawabet regularly hosts concerts by
local talents like Ana Masry and theatre groups like El Talata.

2. Sufi Dancing: Experience
the rush of whirling dervishes against the backdrop of traditional live music.
Every Wednesday and Saturday, there is a free performance of Sufi Dancers at Wikalet
Al Ghouri. The fantastic hour-long
show set in a medieval hotel for traders will not disappoint. The show starts
at 8PM, but get there early to get a good seat. Wikalet Al Ghouri is located on
the street directly behind Al Hussein Mosque close to Khan El Khalili.
3. Cairo Walking Group: Since 2008, guide extraordinaire Muhammed Farag has led
free walking tours all over Cairo.
Walks begin on Friday mornings at 9AM in Tahrir Square. Previous walks have
brought participants to the Citadel, Coptic Cairo, the Giza Zoo and Imbaba. It's
a great way to explore our labyrinth of a city and get some exercise in too.
Find out more on the Cairo Walking Group's Facebook page.

4. Art Exhibits & Installations:There are several places to enjoy free art exhibits
and installations. Townhouse Gallery of Contemporary Art
and Darb 1718 have regular art
exhibits and entrance is free. Expect everything from photography exhibits to
installations and paintings.
5. Cairo's Historic Markets: Cairo is full of fascinating historical markets that
are dying to be explored. Afternoons can be spent browsing through the
tentmaker's market, the carpet market in
Islamic Cairo or even Mohamed Ali
Street; where you can find traditional instrument
makers. It's the perfect weekend activity for someone that appreciates Cairo's artisan legacy.
6. Lectures & Film Screenings: There are lectures and film screenings nearly every
day in Cairo. Cairo's
independent art spaces and culture centres always have something going on,
especially at Darb 1718, the French Cultural Centre and the
Italian Cultural Institute. Count on
Townhouse Gallery of Contemporary Art and the Contemporary Image Collective to
deliver up some interesting artist lectures and the occasional obscure film
screenings.
7. Friday Market: Every Friday morning, there is a circus-like open
market on the Autostrad freeway (near the City of the Dead towards the Citadel)
that draws tens of thousands of Cairo's bargain-loving folk. People both buy
and sell all sorts of junk, tools, antiques and pets. There is also the
occasional street performer, including magicians swallowing fire, eating glass
and performing card tricks. It's a great place for a curious visitor or for a
photographer looking for an interesting subject. Located under Al Tonsy
flyover, the market sits between the Southern Cemeteries and the Khalifa
district. The market starts bright and early, and gets packed quickly; so plan
to be there by 8AM. Also, make sure you go with a group and dress
conservatively; the area is pretty rough.
8. SAWA Workshops: Townhouse's Factory Space holds a free SAWA workshop
every Saturday at 2PM for established artists and amateurs alike. It's a great
place to learn and develop artistic skills, such as using acrylic paint and
pencils. Occasionally, there are other materials available like flexible wire,
yarn and charcoal.
9. Gallery Hopping in Zamalek: Off Brazil Street in Zamalek, there are a few lovely
gallery spots that could occupy an entire afternoon. Start at the beginning of Brazil Street after
the intersection with 26th of July Street, and Safar Khan Gallery is on the left. A small walk up the street towards Sequoia
and you'll find the Zamalek Art Gallery.
And after another ten minutes, Lot 17
will be on the right. All three galleries specialise in contemporary Egyptian
art, and they're usually full of colourful paintings. The Loft Gallery is also close to the beginning of Brazil Street and features several lovely
modern and antique furniture pieces and home accessories.
10. Cairo's
Religious Sanctuaries: Why not take advantage of Cairo's centuries of captivating religious
history by giving the following religious landmarks a visit? The Hanging Church, the Ibn Tulun Mosque in Sayeda
Zeinab and the Ben Ezra Synagogue in the (Coptic part of Old Cairo) are great
places to start with. These ancient places of worship date way back to what? The Ben
Ezra Synagogue was originally built as a Church in the sixth century, while the
Hanging Church is located inside a Roman
fortress in Old Cairo. So reclaim a bit of Cairo's legendary history and get
inspired by centuries of art and worship.