Featured image via Sout Al-Omma
Al-Muizz Street is home to a myriad of beautiful historical places. Nestled in an area that includes Khan El-Khalili and Al-Azhar, it leads to many roads and a whole lot of small alleys. One of the somewhat forgotten areas of Al-Muizz Street is seeing new visitors right now, thanks to the renovations that Bayt Al-Suhaymi has undergone.
Bayt Al-Suhaymi is now numerous housed joined together. With the original structure built in the 17th century and the 18th century extension encompassing several adjacent houses, it is located in a brilliant spot in Cairo, right along the old commercial road. It was regarded as one of the premium buildings at the time, thanks to its stunning design and prime location.
Time had taken its toll on Bayt Al-Suhaymi, before efforts to renovate it turned it around and restored its former glory. But in 1990, a huge renovation project brought life back to the whole area. Since then, the house has been open for the public as a museum. In Ramadan, it's used as a venue for concerts and plays organised by the Ministry of Culture, and has become a cultural hub through the cultural events it hosts year round. Tickets are quite cheap for locals and foreigners alike, and it's open every day from 9 to 5.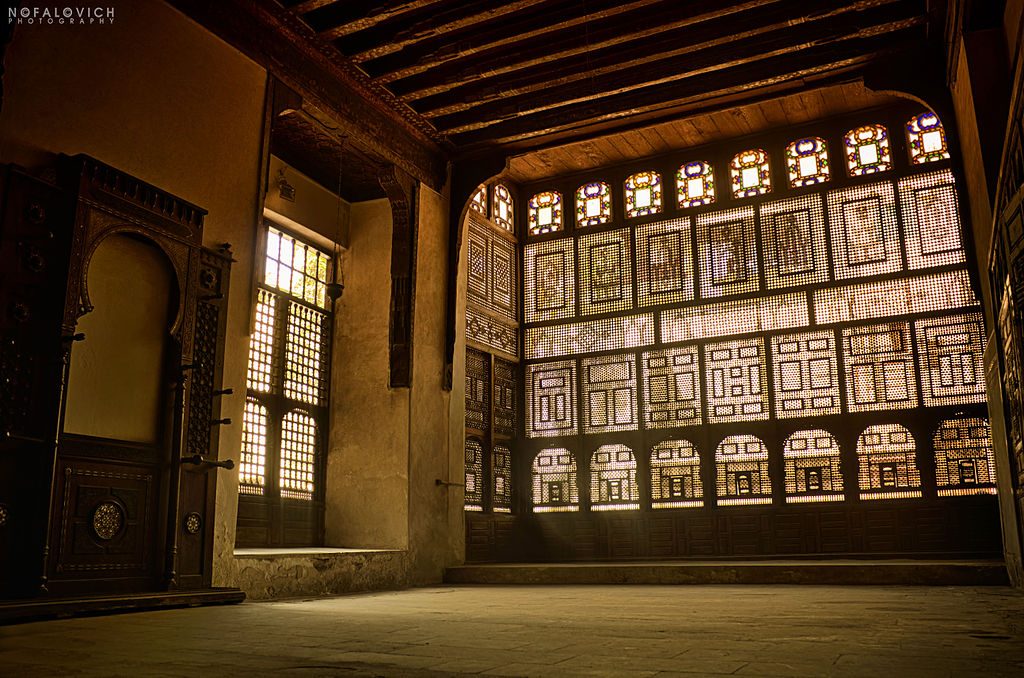 Entering the house through a huge wooden door, the first room you'll see is decorated with a beautiful chandelier located high on its ceiling. The walls are simple stone, but the whole aura is impressive thanks to the brilliant craftsmanship of the pieces around the house.
The first floor has a lot of premium rooms, while the second floor is a bit like a maze, with dark and tight hallways that may not appeal to claustrophobics. There are a lot of rooms on the second floor, some are empty, while others are decorated with carpets, tables, and some antiques.
Bayt Al-Suhaymi also contains pictures of the house before and after the renovations. You can see just how far it has come.