written by
Nesrien Abdelkader
Right on the shores of the majestic Red Sea, a warm and festive paradise filled with lavish holiday feasts, fun-filled kids' programmes, and enchanting decorations awaits you. Only Four Seasons Resort Sharm El Sheikh can provide its guests with the ultimate getaway this Christmas and New Year.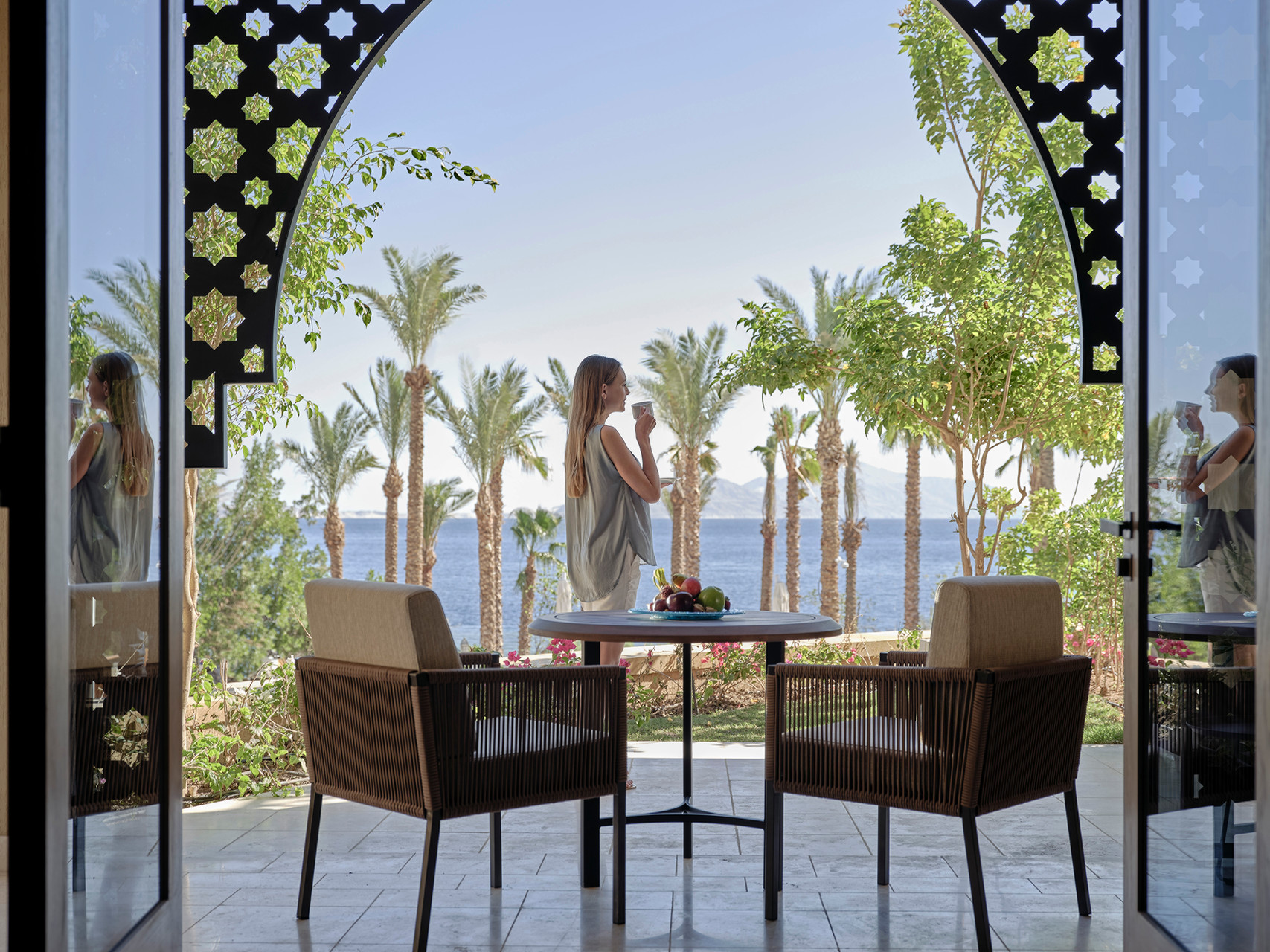 Escape the frosty weather and give your loved ones the gift of days spent in an oasis of lush greenery, uniquely nestled on the crystal-clear Red Sea waters, surrounded by golden beaches, an explosion of colourful marine life, and 3,000 Royal Palm trees.
You'll feel right at home as you're welcomed with extra holiday cheers to the newly expanded beach resort offering sun-seekers a warm welcome, while adventurous desert excursions and world-class diving experiences create new family traditions and evoke the sense of exploring the destination's hidden secrets.
Christmas Delights and Sparkling Feasts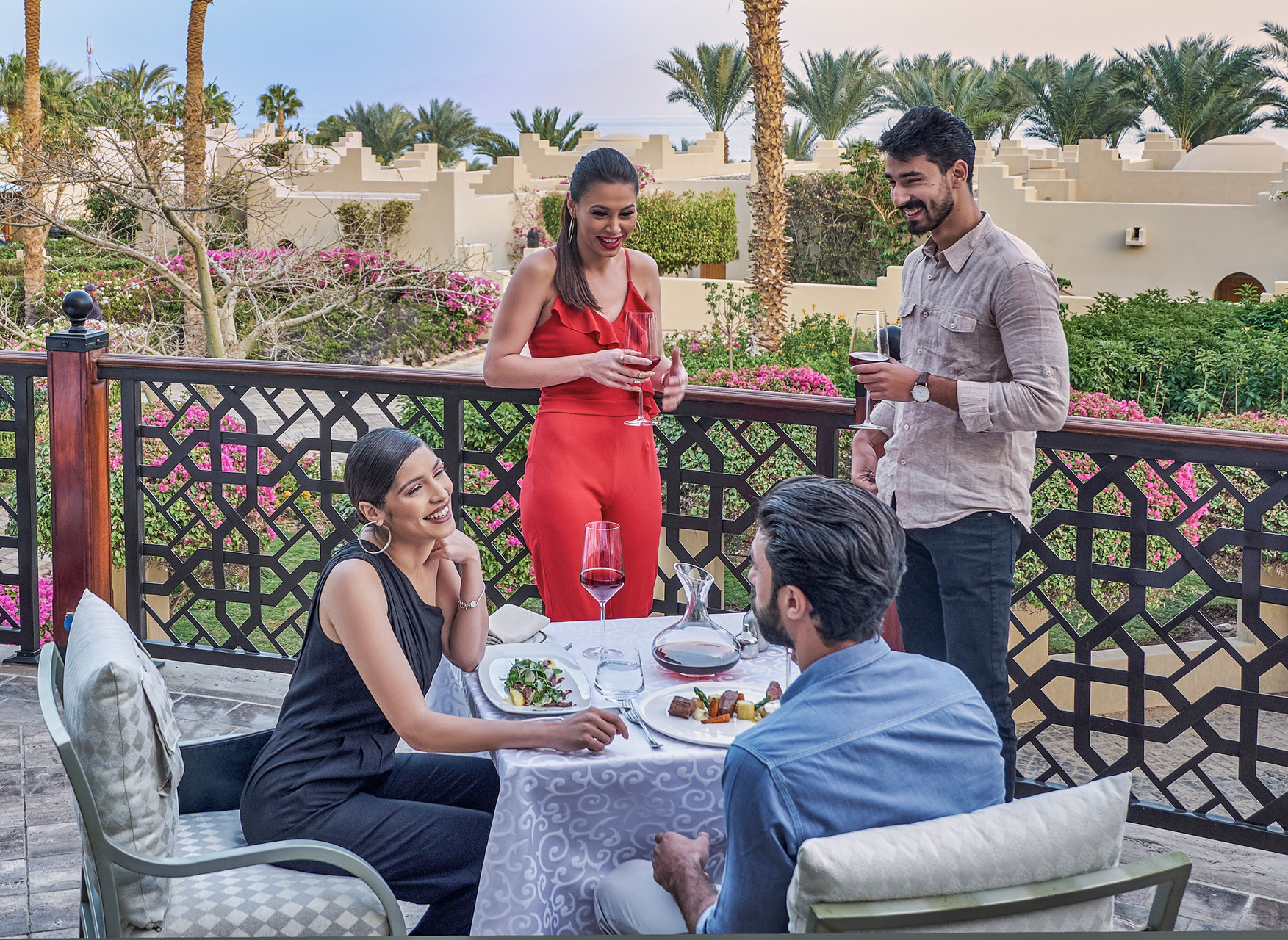 Nothing will get you into the Christmas spirit as much as the mouth-watering meals available at the resort. The Four Seasons Resort Sharm El Sheikh boasts 12 different restaurants and bars, giving you diverse dining options that will turn your Christmas Eve into a festive fairy-tale with scenic outdoor areas and world-class cuisine.
On that special night before Christmas, the tables will be set at Arabesque for a traditional Christmas buffet under the starry skies of Sharm El Sheikh, and you certainly can't miss the offerings on Christmas Day! Il Frantoio serves a hearty Italian four-course festive feast, while Arabesque offers a themed, bountiful buffet. Festivities will continue for Orthodox Christmas celebrations over January 6 and 7 with an extravagant and extensive buffet.
Every member of your family will have a jolly, holly Christmas, especially all your little elves, at the resort's whimsical wonderland at the Kids For All Seasons club. While the talented pastry team is busy leaving treats out for Santa, you may want to sneak in a few desserts for yourself as the kids are off having a blast with the holiday-themed gingerbread house and Christmas market.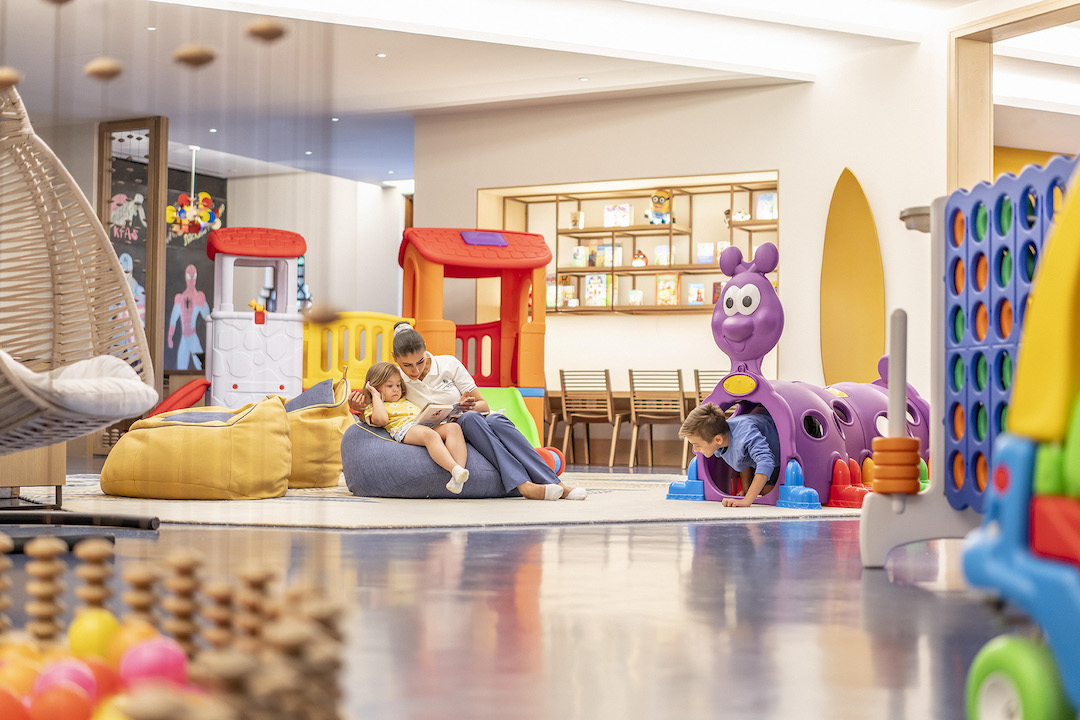 Cheers to the New Year
Ring in the new year at Four Seasons Resort Sharm El Sheikh as Executive Chef Sebastiano Spriveri and his culinary team have perfected celebratory dinner experiences wrapped with exquisite flavours and scenic views, followed by a grand countdown party into 2023. Dance the night away under the starry skies of Sharm El Sheikh with a live international band and DJ.
Indulge in a variety of signature dinners from choices of international live stations at Arabesque and a luxurious Mediterranean buffet at Zitouni to an upscale Asian market experience at Yatai and a five-course Italian culinary journey at Il Frantoio, all accompanied by a special cocktail menu and live entertainment.
Holiday Spa Retreat
Give yourself the perfect present with a trip to The Spa, where you'll find a variety of serene wellness experiences. Sit back and relax as you receive a 90-minute Goddess Ritual designed to eliminate stress. A warm candle massage will awaken the senses and melt away the tension while nourishing and deeply moisturising the skin. That is followed by an immersive signature Kobido Mix facial, once reserved for the Empress of the Land of the Sun, to restore a youthful glow and help you achieve flawless skin.
A Four Seasons Home Away From Home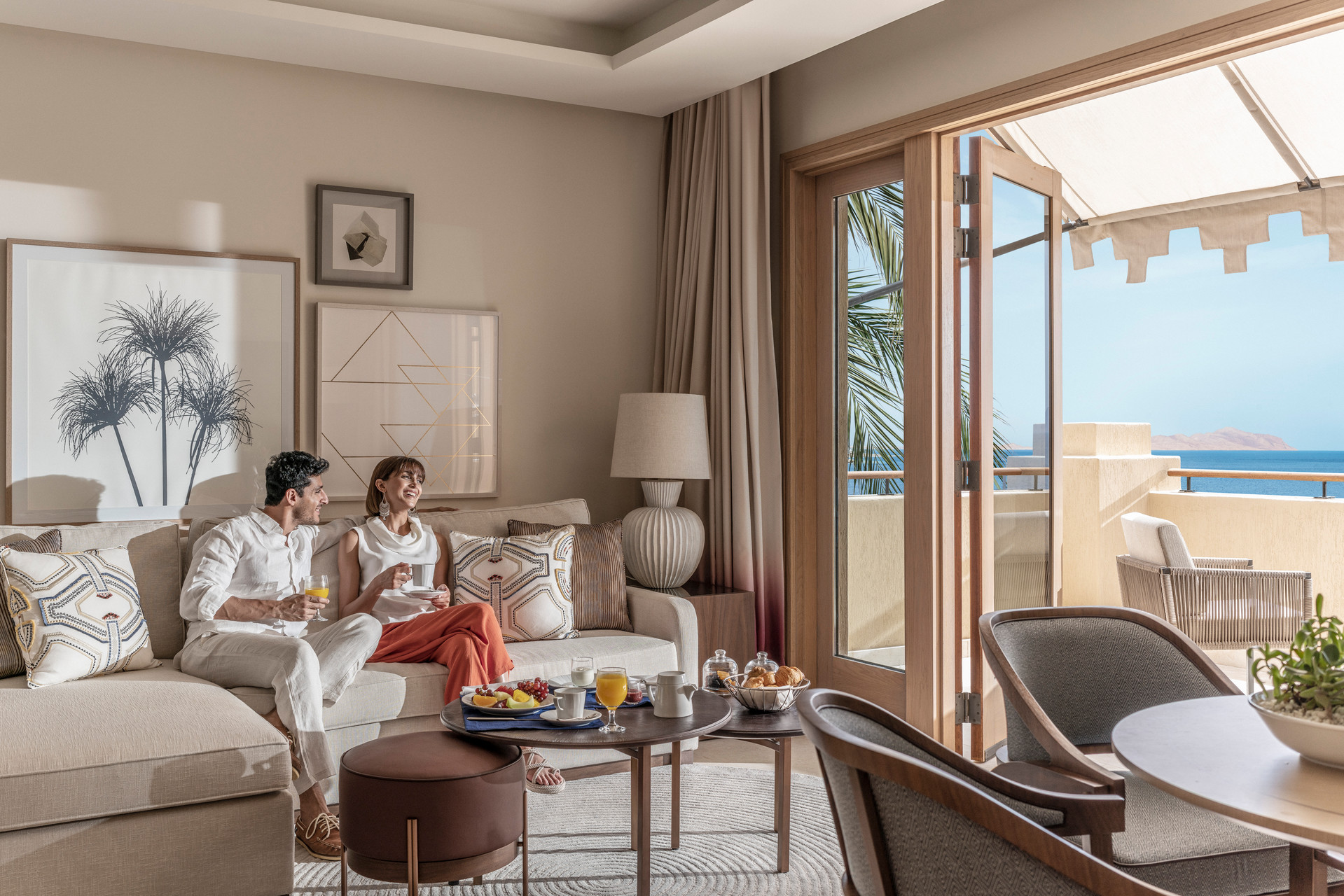 Everyone is family at Four Seasons Resort Sharm El Sheikh, and the resort's recent expansion introducing the latest in luxury accommodation allows families to custom-design their stay. With nine different suite types, guests can choose from a wide variety of spacious one and two-bedroom suites, as well as residential-style villas, chalets, and signature suites with up to four bedrooms.
Your family will never want to leave the luxurious two-bedroom Imperial Suite with its sophisticated style and larger layout featuring separate bedrooms, expansive Red Sea views and a complete gourmet kitchen with the option of a Four Seasons private chef ready to prepare a heart-warming al fresco dinner.
Authentic Desert and Sea Adventures
Get away from it all and enjoy the privacy that comes with one kilometre of private beachfront and two vibrant house reefs directly offshore from the beach. A private yacht charter is available to guide guests to the world's warmest sea and the best-kept underwater secrets.
Thrill seekers will be overjoyed to visit the dramatic reefs in Ras Mohammed National Park or the resort's house reefs to try out exciting water sports like diving, parasailing, kayaking, stand-up paddleboarding, or dolphin spotting at sunset.
Of course, those in need of some rest and relaxation are free to lounge poolside, and the resort's gorgeous cabanas are the perfect choice to soak in the dazzling Egyptian sun on a lazy day.
Beyond the resort, guests can journey through the wilderness of the Sahara Desert during a quad biking experience and go on an adventurous desert expedition through the spectacular hills and mountains of Sharm El Sheikh. They can also arrange a sunset safari camel tour and catch the sun as it dips below the horizon.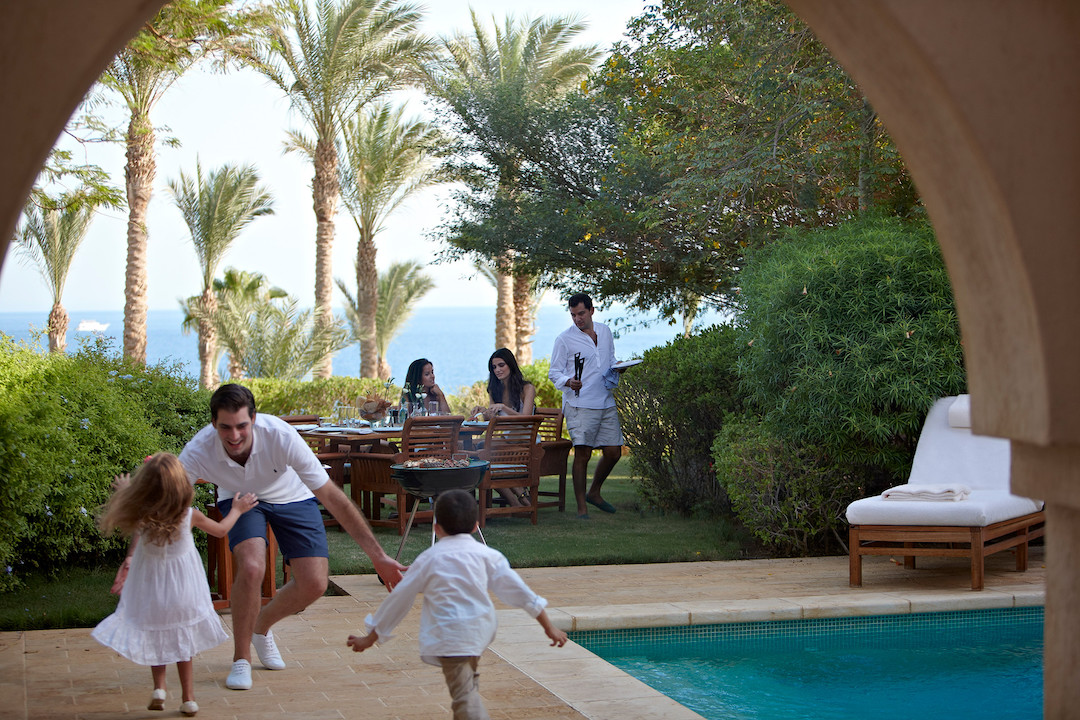 Surprise your loved ones this holiday season with a Four Seasons Gift Card and help spread the holiday joy! It's redeemable worldwide for overnight stays, dining experiences, spa treatments, and more, making it the perfect gift for anyone.
Spend the most wonderful time of the year at Four Seasons Resort Sharm El Sheikh for a holiday to remember. To book, contact reservations.sha@fourseasons.com.