Gallipoli: Quiet Beauty and Solemn Memories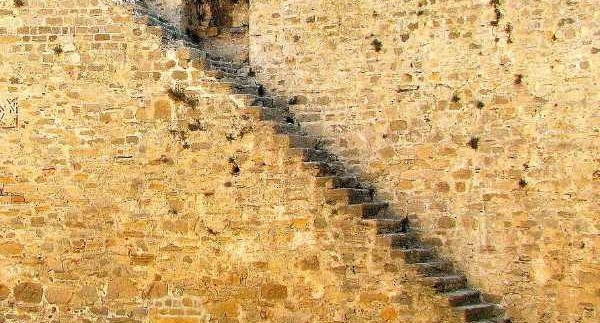 Forget Sharm, forget El Gouna, forget Egypt for a bit and think further afield. Destinations like Turkey, Syria, Cyprus and Lebanon are only a short plane ride away and make for great holidays. Josh Stump discovers Turkey's Gallipoli and shares his experience with us.

Gallipoli Peninsula in the western region of Turkey is an important area for many nationalities including Australians, New Zealanders, French, British as well as the Turkish, due to its role in World War I. Over 130,000 people, mostly young men, lost their lives here on the beaches and the hilly terrain of this solemn area.

Canakkale is the town I visited on my way to get to the Gallipoli Peninsula, as it lies just across the Dardanelles. It is a short boat and bus ride away from where the Allies based their invasion, held back by the Turks. Staying in the cheapest doom room I could find (a bargain at 16TL!) I booked myself a tour of the Gallipoli battlefields for the next day. Coming back to the room, I found I would be sharing with a lanky young man from Prague. "Where are you from?" he asked. "Australia" I replied. He said he might have known as the area is very nearly a pilgrimage site for Australians and New Zealanders. Later, walking the streets that day, he was proven right as I heard English spoken with thick Australian accents.

If you're strolling through the area closest to the Meadow Castle, I suggest you look in the old bookshops for a quick browse and than treat yourself to a huge falafel roll. The kind old lady that sold me the falafel invited me to sit down and her son brought out some pickles and tea, making a meal out of the sandwich stop-over.

Continuing with my tour, I crossed the Sari River to get to the Archaeology Museum. Though not one of Turkey's better-known museums (the best museum would have to be the Museum of Anatolian Civilisations in Ankara) it housed artefacts dating back to the days of Troy, reminding me that large battles had been fought in this area long before 1914. From here I crossed back over the river and went into the Military Museum to peruse the clunky old military vehicles on display.

Feeling tired, I decided a proper Turkish late lunch was in order to prop up my aching legs. I found a great restaurant along Cumhuriyet Meydani Street with an open buffet. Once I worked out how to get a plate and cutlery, I joined the families jostling for space in the buffet line. I sat next to a middle aged Turkish man where I gulped down fork-fulls of stuffed peppers as an old man told me in broken English that his great grandfather had died fighting in Gallipoli.

The next morning I arrived at a meeting point and met with the group I would spend the day with. As we crossed the Dardanelles I talked to a young couple from America who told me they had been living in Turkey for close to a year. It turned out Turkish friends had urged them to visit Gallipoli, as an important historical site for the country. It was here where Mustafa Kemal Ataturk, who would later go on to create modern Turkey following the break up of the Ottoman Empire, was the front line commander during the Battle of Gallipoli in 1915. It is also apparently compulsory for all school children in Turkey to make the visit to the peninsula.

Arriving in the small town of Eceabat we stopped for a small meal. I sat next to an older lady from Perth, Australia who was touring through Europe and wanted to stop at Gallipoli on her way back home to search for her family name on the gravestones of fallen Australian soldiers.

After our meal we headed to the Anzac Cove where we found wreckage in the waters, a troop carrier that had sunk followed by a visit to the Lone Pine Cemetery, the area where Australian soldiers were buried. As we were going to the Kabatepe Museum later on the bus, my new friend told me that she hadn't found her family name, but a family name of a friend back in Australia; perhaps they were related.

Travel Tip: I stayed in Canakkale, the main town across from Gallipoli and organised my trip to Gallipoli through one of the many travel companies there. It is possible to stay in a town on the Gallipoli Peninsula as well. Really the only way to see Gallipoli's main attractions is either with a private car or on a tour. You would not be able to see everything in a day of walking, and you would need to be extremely fit. Ditto with riding a bicycle.