Guide to Cairo International Airport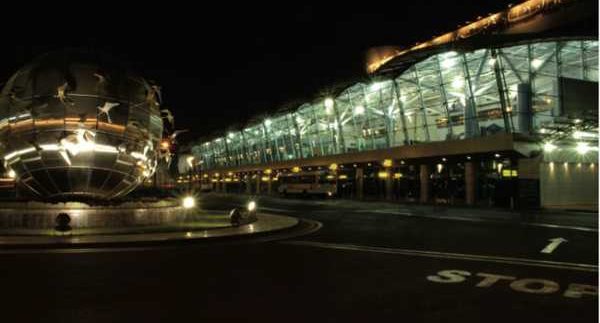 Anyone
who's travelled in and out of Cairo International Airport can attest to the chaos and confusion of this beloved airport. Composed of three terminals, each with a seperate departure and arrival building, renovations began on the airport back in 2002. This led to
the terminals to be referred to as 'the new airport' and 'the old airport'. When
the super swanky Terminal 3 was opened last year, renovations began on Terminal
1 and 2, leading the names to change to 'the new old airport' and 'the old new
airport,' thus permanently confusing taxi drivers and prospective travellers
everywhere. Fortunately, Cairo 360 is here to give tips on how to navigate the
sprawling airport grounds.
How to Get There:
Located on
the outskirts of Heliopolis, Cairo International Airport is accessible from
Heliopolis via Salah Salem Road and Nasr City via Nasr Road. The airport is now accessible via a new 9km-long road that connects it to the Ring Road, a quick and feasible route to take from Maadi. Otherwise, be sure to give yourself at least 90
minutes to reach the airport, especially during rush hour.
Taxis:
While all hotels and travel agencies can
arrange private limousines to and from the airport, prices start at around
100LE. A normal black and white taxi with a functioning meter or a Cairo Cab car (call 16516) will cost around
35LE from Zamalek, 45LE from Maadi (if the route is empty, make sure you take
the Autostrad to save money). The recently launched London Taxi service (call 19670) offers shuttle service to and from
the airport in imported London
taxis with space for five passengers and five baggage items. Prices are steep;
with a single trip from Zamalek to the airport reaching 167LE (a roundtrip
costs 253LE) and you need to make reservations at least four hours in advance.
The service has a booth inside Terminal 3.
Buses:

Superjet
and West Delta buses offer direct
routes from Alexandria
to the airport for 25LE until 3PM, 28LE after 3PM. Superjet buses leave every
half hour from 00:30AM until 7:30PM, while West Delta Buses leave every hour
from 4AM till 00:30AM. The airport also offers a shuttle bus service ( Call 2653937) that leaves every half hour with set prices that can be
booked for a whole group: Downtown Cairo costs 35LE (70LE for a group fee)
Maadi or Haram for 45LE (90LE for a group) and Nasr City for 30LE (60LE for
group). If you need to transfer from one terminal to another, the
airport offers a free shuttle bus to Terminal 2 and 3 every half hour. If
you're pressed for time; be sure to haggle fiercely with one of the parked
taxis before accepting a ride; airport taxis are notoriously expensive and few
have functioning meters.
Once you're There:
The airport
has three official entrances, one off the Ring Road, the second off Nasr Road
and the third off Salah Salem Road. The first two entrances will take you to
Terminal 3 departure hall (the 'old new airport') and Terminal 2 departure hall,
while the Salah Salem entrance will take you to Terminal 1 departure and
arrival, Terminal 2 arrival and Terminal 3 arrival. Confused much? We all are;
which is why it's imperative that you know exactly which terminal you'll be
travelling from. Don't rely on airport security or your taxi driver; call
090077777 from any landline or 2777 from your mobile phone to find out your
exact departure time and location.
It's highly
advisable that you don't park your car inside the airport, as an overnight stay
can easily charge you more than 60LE. Entrance to the airport costs 5LE per
hour. Free Wi-Fi internet is available in Terminal 1 departure hall and
Terminal 3 departure hall. Terminal 2 is currently closed for renovations.
Where to Eat:
The airport
has come a long way in the past decade, and now has its very own Air Mall, which has an air-conditioned Segafredo cafe in its centre, as well
as Cielo and oriental restaurant Kenoz. On the other side of the mall, Chez Eddy provides charming outdoor
seating, from which you can sit and watch the arrivals at Terminal 2.
Across from
the Air Mall at the Orouba Street exit,
Quattro Pizza and Pasta offers
internet and a photocopying machine. It's also next door to a car mechanic in
case you're stuck with a dead engine. And for some inexplicable reason, there's a Ragab & Sons supermarket behind the Air Mall; just in case you
feel like shopping for groceries before take-off.
Terminal 1
now boasts its very own Starbucks, McDonalds, Coffee, Bean &Tea Leaf and Beano's in its departure hall (once you've passed the check-in
counter); though few outlets are open for a late-night departure. Terminal 3 is
more promising, with quick snack options such as Hippopotamus Grill, Burger
King and Café Puro.
Where To Shop:
The very
swanky and impressive Terminal 3 departure hall has a Diwan Bookstore and a Hudson's
News bookshop, which sells snacks, souvenirs as well as some magazines and
newspapers, in English, French and Arabic.
Terminal 3
has two duty free shops after the check-in counters, both filled with sweets,
perfumes, make-up and a limited selection of alcoholic beverages. The shops
also display brands such as Hugo Boss,
Longchamp, Swarovski, Rolex and Raymond Weil. A word of warning: if
you're buying a suit, the store does not have appropriate garment bag stock,
which means your suit will probably get creased. There are also Daly Dress and Concrete branches inside the terminal if you need a last-minute
change of clothes.
Money
exchange bureaus and ATM machines are available throughout the airport's
terminals, as well a small Banque du
Caire office next to Ragab & Sons.
Where To Stay:
The Hotel
Novotel Cairo Airport is
located inside of Cairo
Airport between Terminal
1 and Terminal 3 departure, making it a perfect location for a transit stay or
for a sleep before an early flight out. Though the Iberotel
Le Passage is located right next to the airport, you're better off
staying at the Fairmont Heliopolis on Salah Salem Road,
just fifteen minutes away.
For more
information, check out the airport's website and
be sure to double-check your departure and arrival times on your carrier's
website as well as the number listed above. Have a smooth flight!