Featured image via Marshmallow Kids station – MKS
While we are always raving about how Cairo is a city brimming with places to go and things to do, we are also quite aware that Egypt is home to much more than the capital. Indeed, Egypt is home to several breathtaking cities and travel destinations that have a lot to offer; from Fayoum's spectacular natural scenery, to Dahab's Blue Hole, to Luxor and Aswan's ancient temples, Egypt is nothing short of being a full three-course meal for visitors and locals alike. 
The things is though, the business of life in Cairo may often make us forget about all this. This morning, however, we were reminded of how vast and wide Egypt is thanks to a photo session courtesy of Marshmallow Kids Station. The photo session stars a young Nubian girl, Mawda Hesham, as she showcases her incredible skills as a gymnast, against the historically rich background that is Aswan.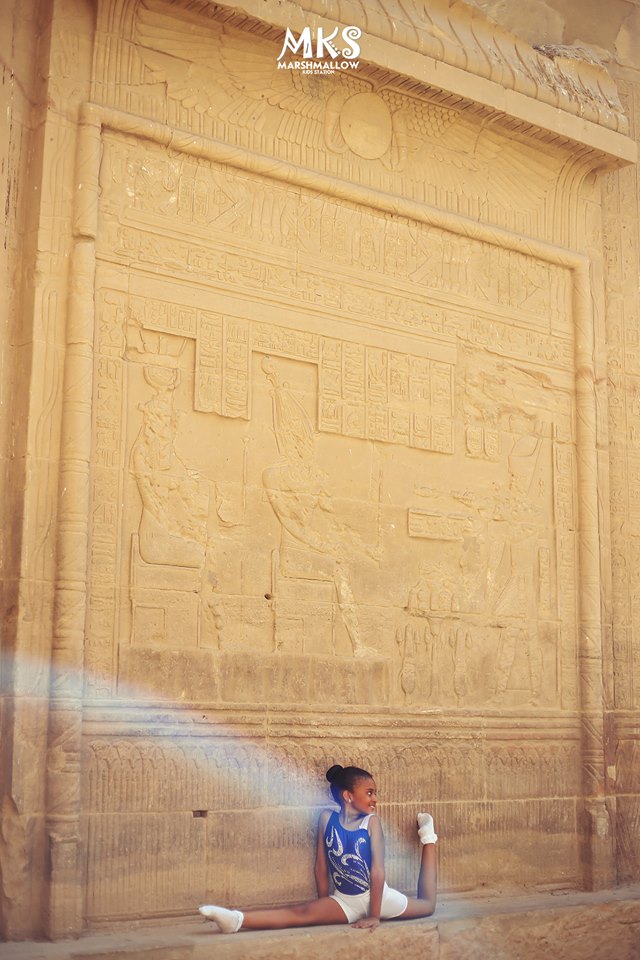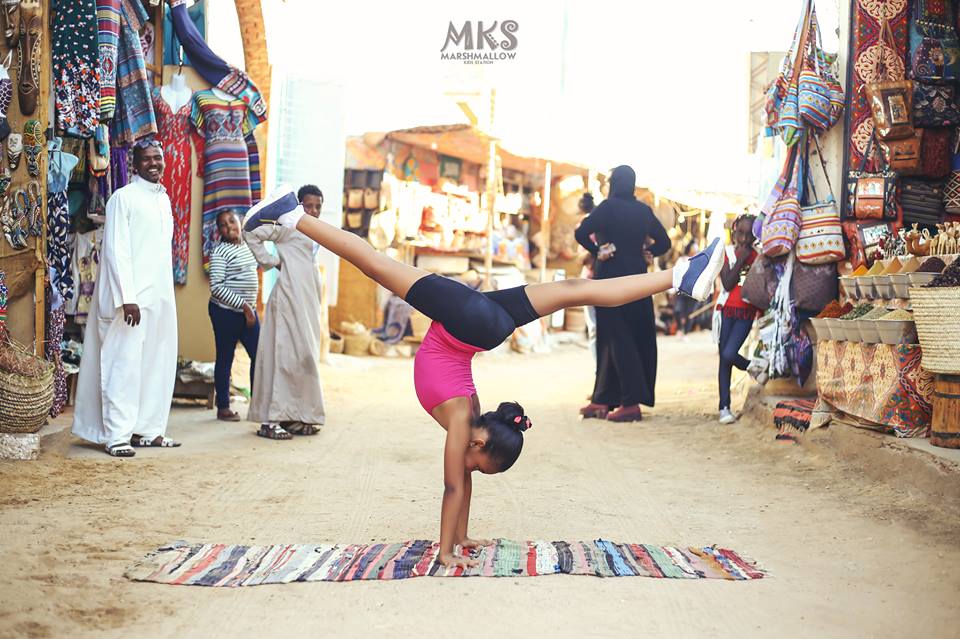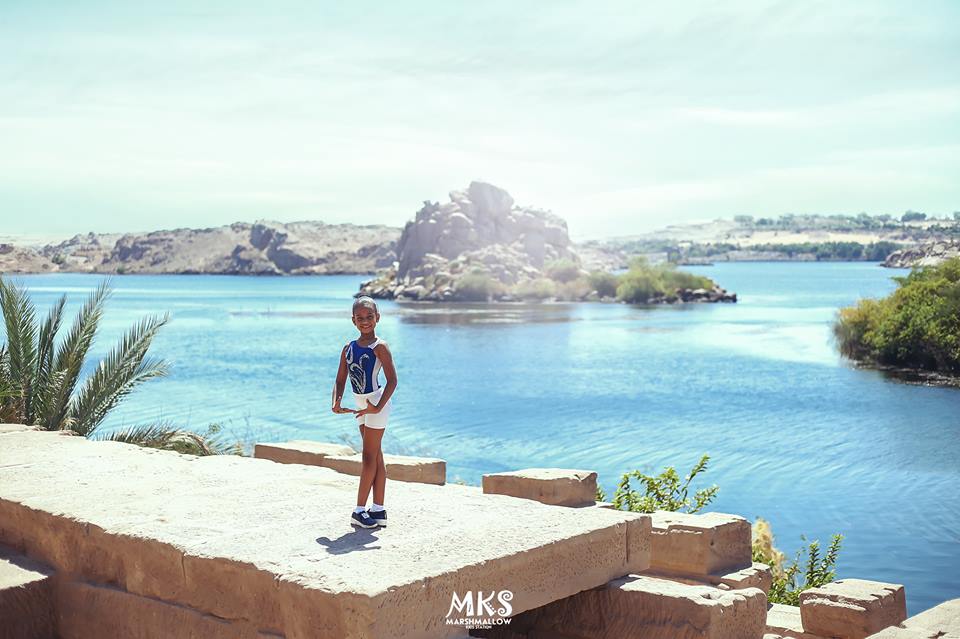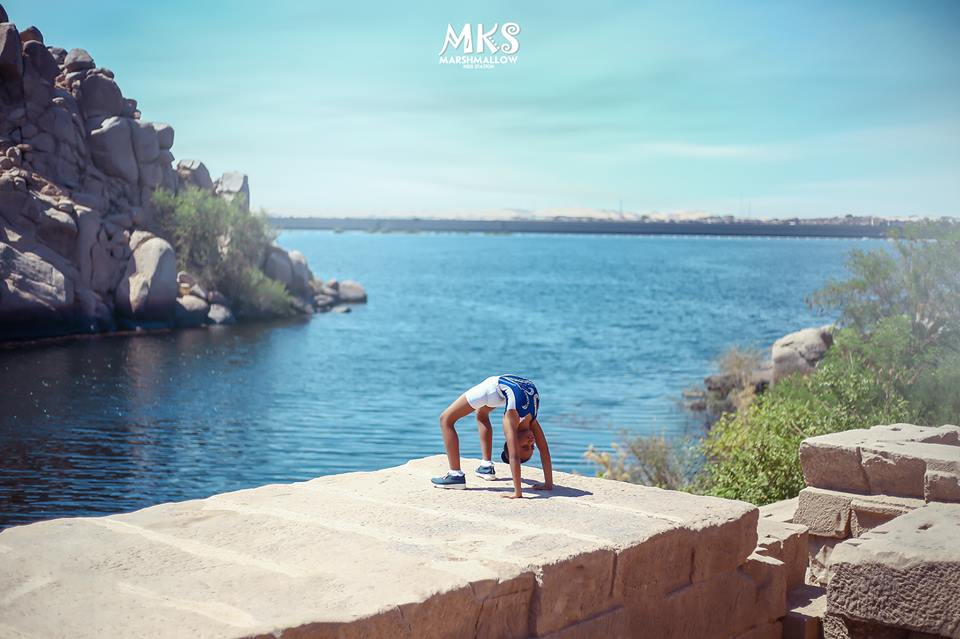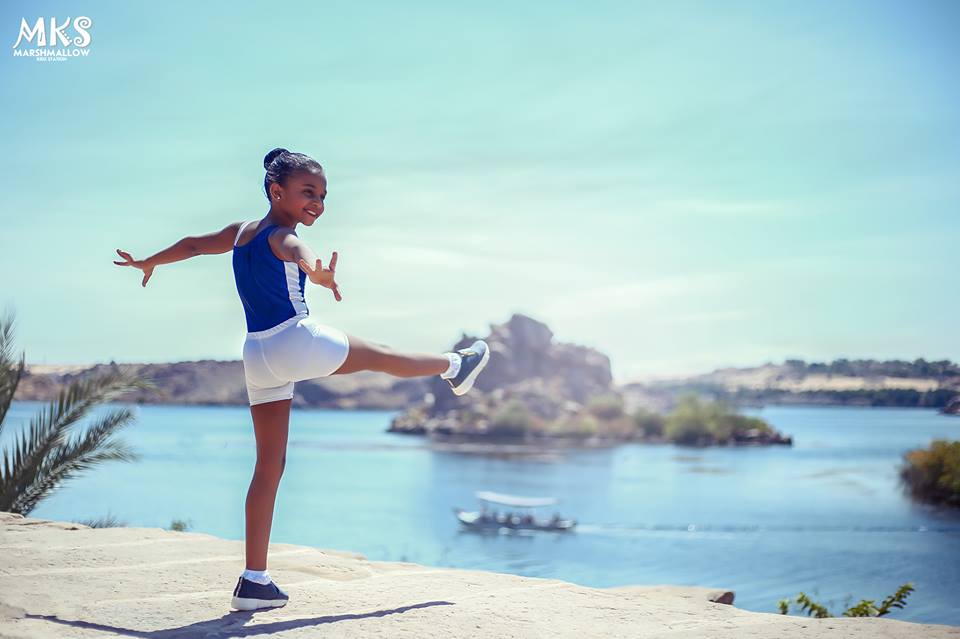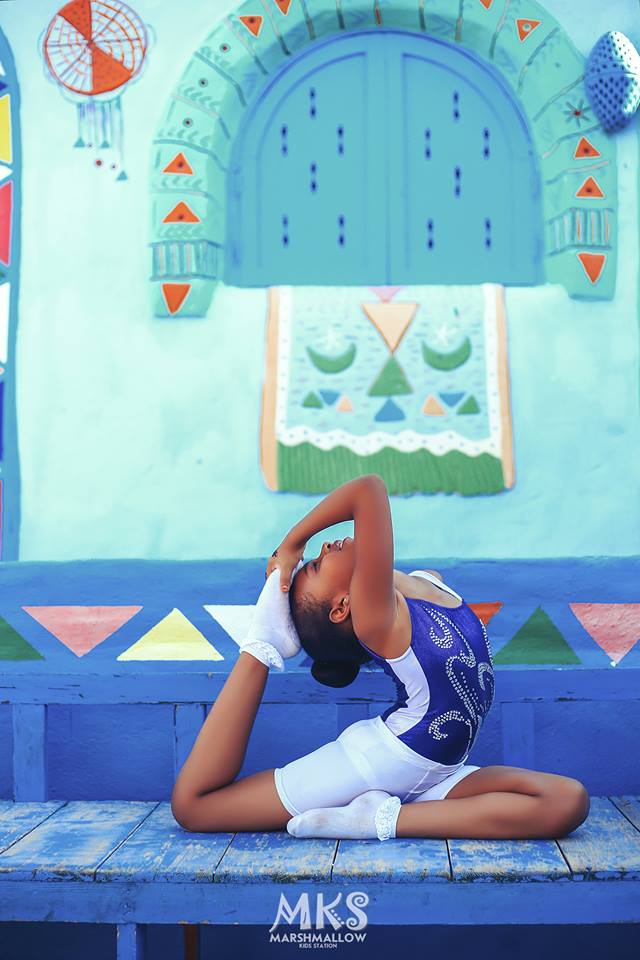 The idea behind the session and the photos come to us courtesy of Rowan Khaled & Abdelrahman Sherif.  The photos have been edited by Abdelrahman Sherif.