El-Darb El-Ahmar may be perceived as a low-class area, but within this zone, there are tons of hidden gems that remain unknown to most people. This is why the Cairo 360 team ventured to explore this area and discover what it has to offer. Our hope is for such areas to become similar to El-Muizz Street because they have just as much historical importance.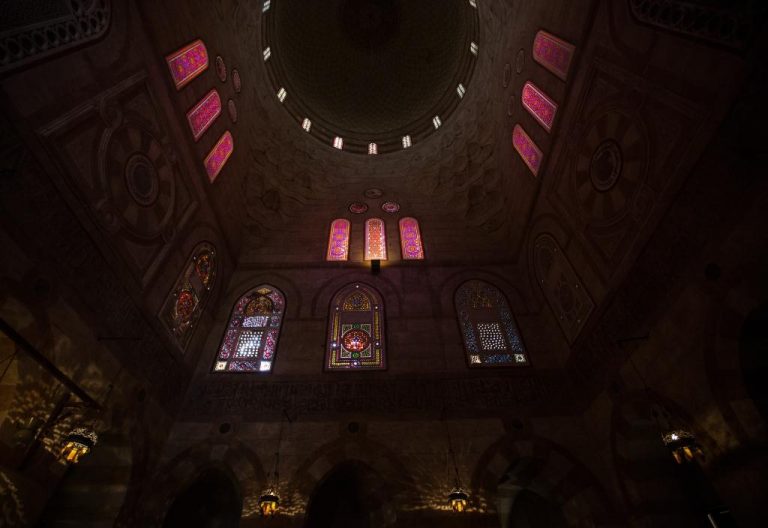 Today we're talking about Amir Khayrbak Funerary Complex. Khayrbak was the first Ottoman Sultan, and was rumoured to have helped the Ottomans become kings, and as such, was rewarded by being the first Wāli of Egypt in the Ottoman Empire. During his final days, Khayrbak decided to establish the school, mosque, and funerary in his name, near the palace where he resided. They say that remorse comes during such final days, which is exactly what happened with Khayrbak, who had the intention of atoning for his mistakes, and building something that may make the people like him.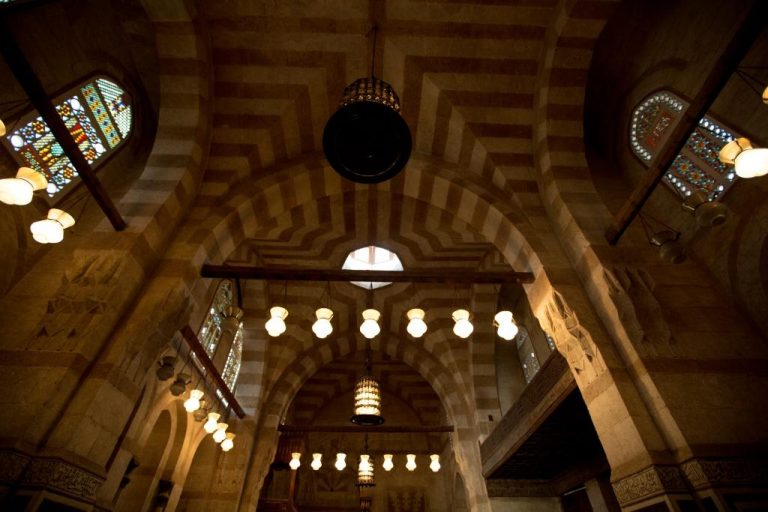 Walking down Bab El-Wazir Street, almost half the way there, you will find a blue mosque with quite an old gate, and right next to it, the funerary, or at least what's left of it. You would have also seen beautifully etched, silver drinking glasses, unfortunately now stolen. In its prime, camels used to come to this place, carrying water, pouring it from the top, in to its intended watering hole.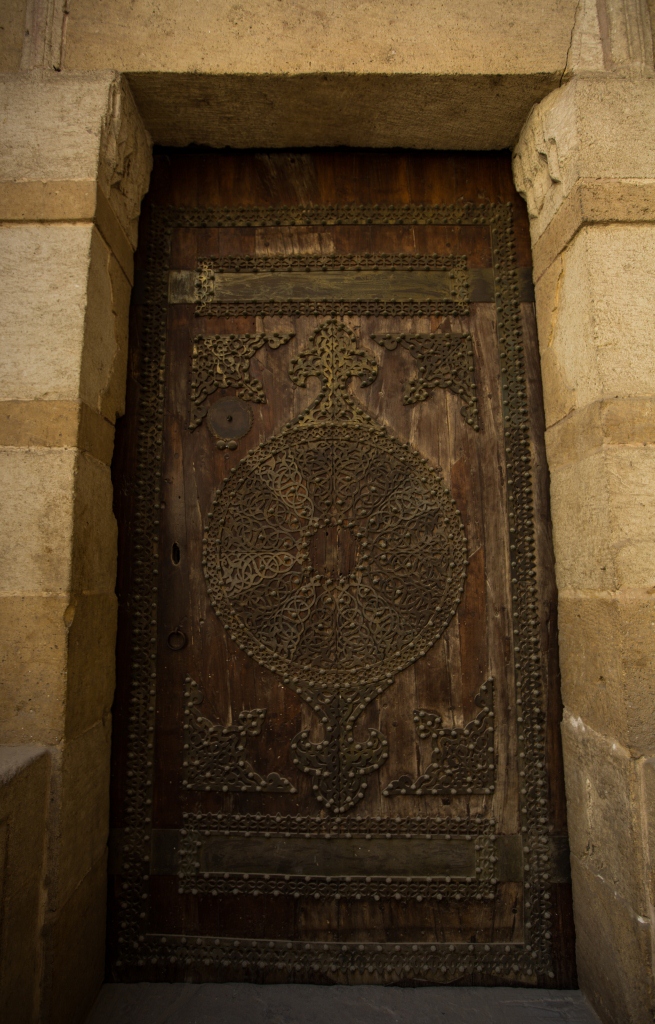 When you enter from the gate, you'll see huge Mamluki-style benches on your right and left-hand side. This is where people in need used to sit. The mosque invited people in need to sit there to get help, and they sat a bit higher so as to not be on the same level as people removing their shoes; so they would not take offence.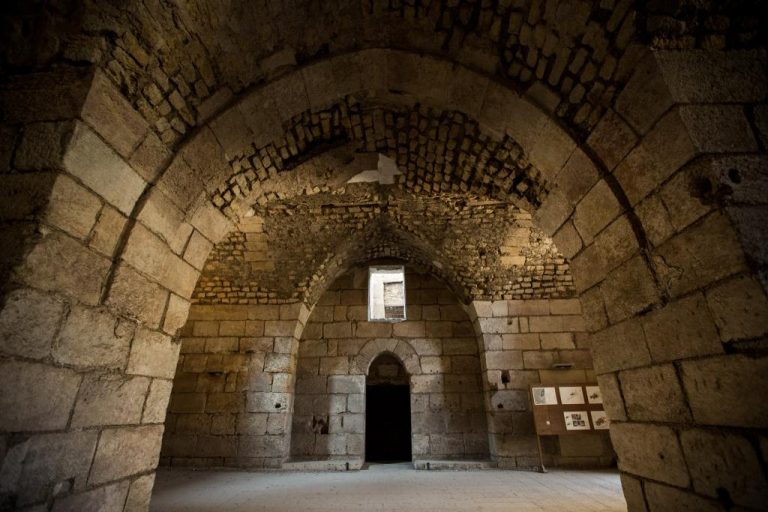 After that gate, you'll find a long walkway that leads to a wider room where you can clearly see the dome of Khayrbak Mosque. Through all our trips, this is definitely one of the most beautiful domes we've seen. You can easily notice how different it is to the images you find in Dr. Soad Mohamed's book, The Wālis & Mosques of Egypt. This is because the mosque has seen renovations twice before, and the last time was in 2007 by Aga Khan Foundation. Moving forward and taking the steps, you'll find a door that the gatekeeper opens, giving you access to magically beautiful, stained glass windowed room. It's kept that way to preserve a heritage that's worth millions.
If you pass the mosque, you'll find Khayrbak's old palace. Unfortunately, only the walls remain. There's also the basement, which works as a venue for some special events, because even though it only has old walls, the place holds a unique value in history. You can also find the spot where cattle used to be tied, and on the left you'll find the old dome with an area of greenery in between.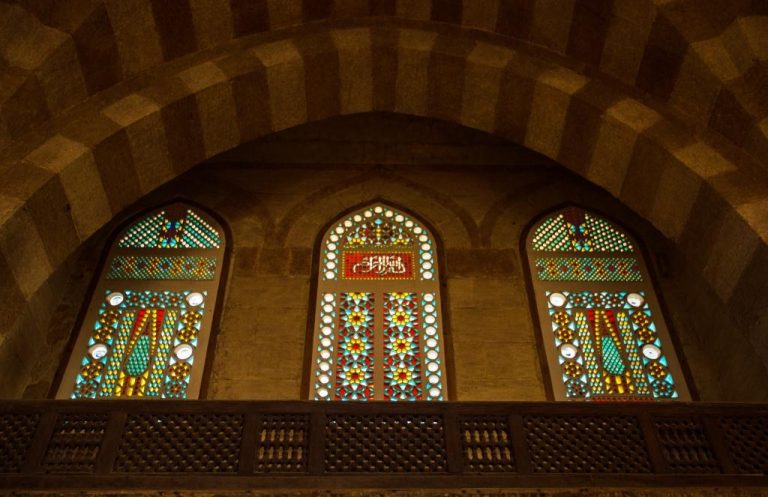 The pictures may show the beauty of this site, but nothing beats actually being there. Try it for yourself, maybe with enough traffic, this could turn into a true historical and tourism spot.