When we think of Abu Dhabi, our mind instantly goes to things like luxury and comfort. We think of big malls, lots of shopping, and amusement parks. And while Abu Dhabi is a go-to for these kinds of trips, we forget to immerse ourselves in the vibrant and unique culture they have in the UAE. As an Arab emirate as well as one of the most cosmopolitan places in the world, Abu Dhabi offers a plethora of cultural activities that will make you want to go back for more. Here are some ways to enjoy the local culture in Abu Dhabi for an incredible summer escape.
Explore the Palaces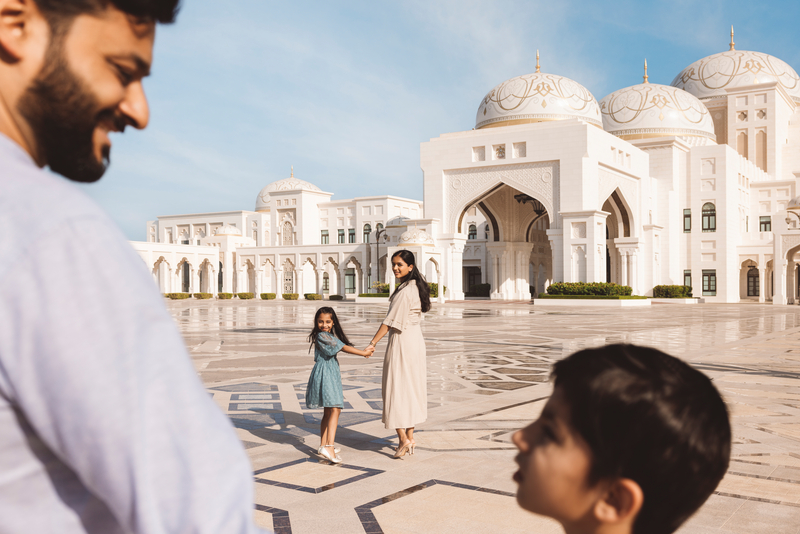 Among the most magnificent sights to see in Abu Dhabi have to be its palaces. Qasr Al Watan is a working presidential palace crafted as a tribute to Arabian heritage through its design and architecture. It is home to impressive exhibits and iconic rooms. Qasr Al Hosn is another spectacular structure, the oldest in the city. It was once home to the ruling family and the National Consultative Council and turned into a museum in 2018. The palace is also home to the House of Artisans, a centre aiming to conserve the UAE's handicrafts heritage, made from natural resources from the emirate.
Visit the Sheikh Zayed Grand Mosque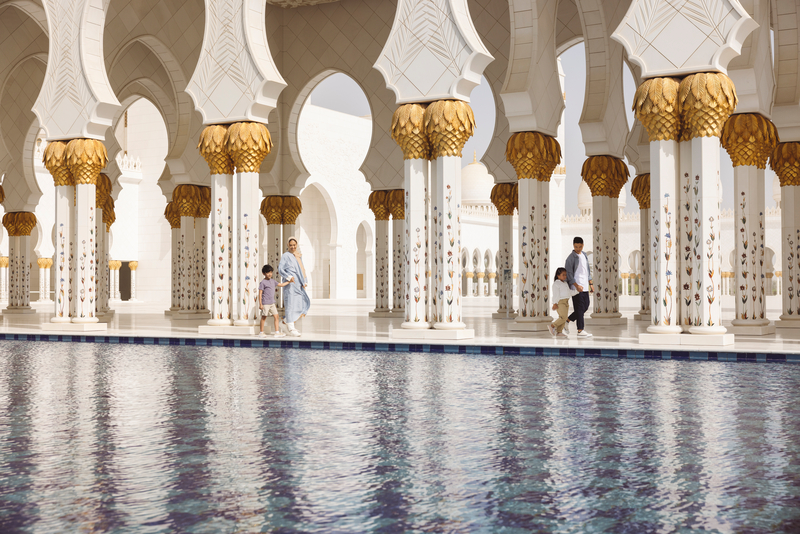 The Sheikh Zayed Grand Mosque has to be among the most inspiring sights to see in the emirate. The mosque has an open-door policy, welcoming visitors from all backgrounds whether worshippers or culture enthusiasts. Sheikh Zayed Grand Mosque can welcome up to 50,000 worshippers and visitors every day and holds a Guinness World Record for the largest hand-woven carpet.
Discover Ocean Life at SeaWorld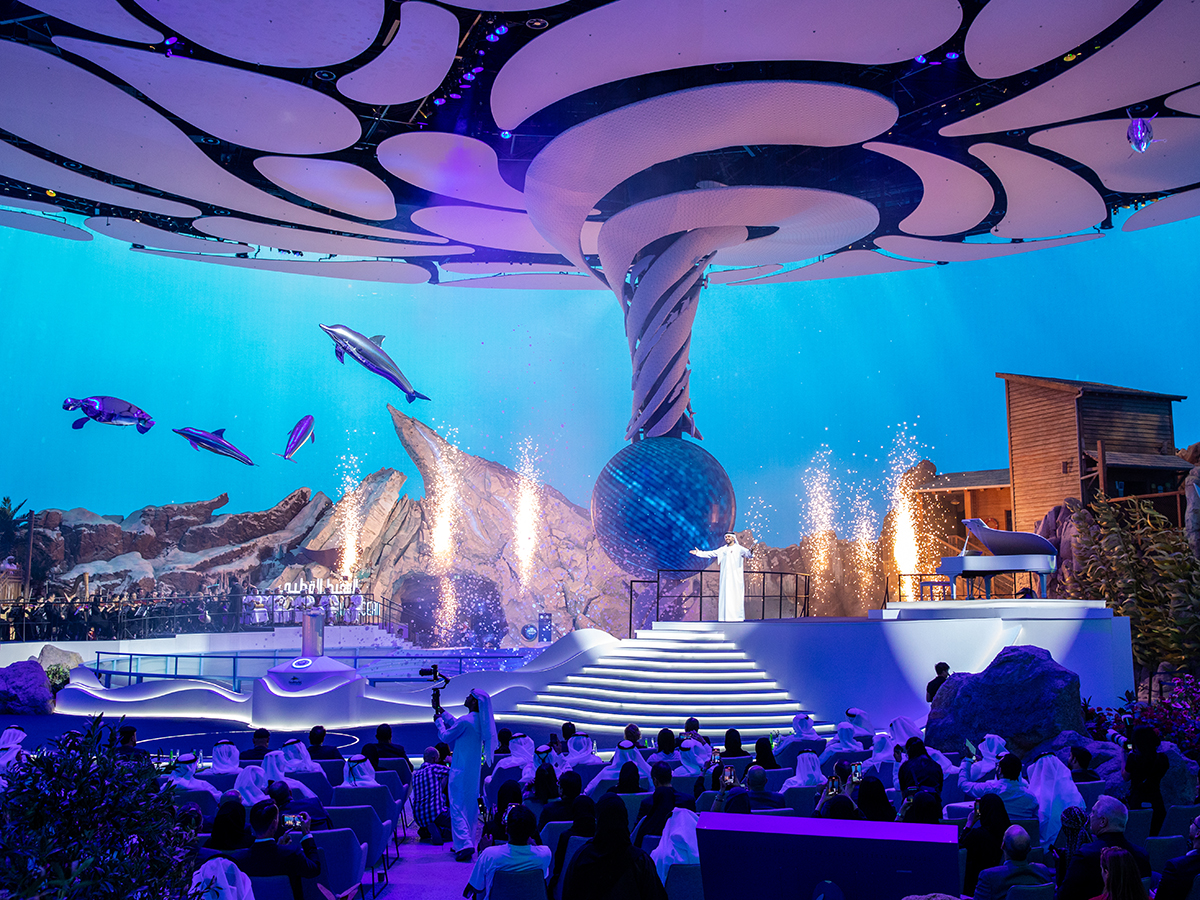 The famous Yas Island is home to the incredible SeaWorld, which houses marine life theme parks that will leave you speechless. Whether you're new to marine life or a seasoned aficionado, SeaWorld Yas Island is definitely for everyone. There, you can witness the majesty of the ocean's fauna from dugongs and sea turtles to manta rays and hammerhead sharks among their incredible variety of aquatic life. Their "One Ocean" story uncovers how the ocean connects us all and is truly inspiring for everyone.
Immerse Yourself In The Beauty Of Abu Dhabi In Mamsha Al Saadiyat And Mina Market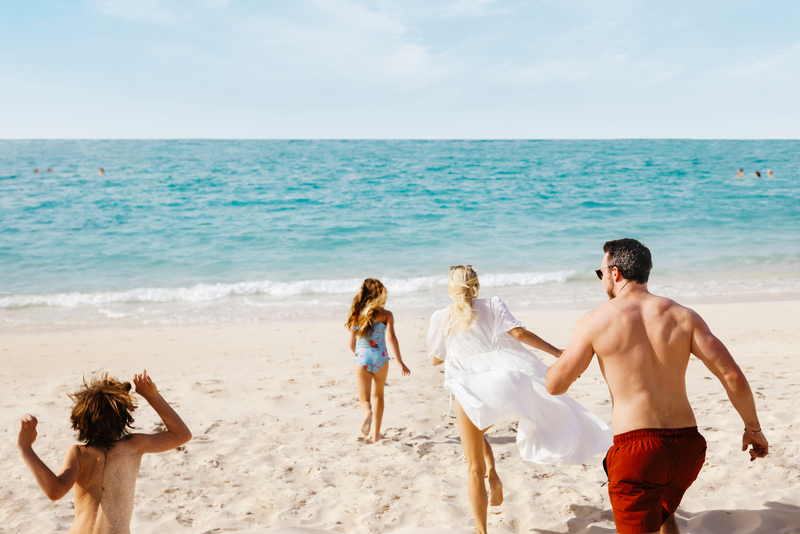 There is no better way to soak up the beauty of Abu Dhabi than taking a stroll along the Mamsha Al Saadiyat promenade. Only a 15 to 20-minute drive from Abu Dhabi city, it's the perfect place to have a beachside lunch with friends and family. The Mina Market is also a beautiful place to appreciate the local culture, as there is arguably no better way to immerse yourself in a new place than through food. This picturesque marketplace hosts fishermen's fresh catches like prawns, red snapper, blue-shelled crabs, and pink Sultan Ibrahim. You can also enjoy the Fruit and Vegetable Souk that glimmers with fresh and juicy produce, and you'll never have dates like theirs. The Carpet Souk is also worth a visit, with some of the most beautiful Yemeni carpets and Arabic-style cushions you'll come across.
Discover Modern Art At The Louvre Museum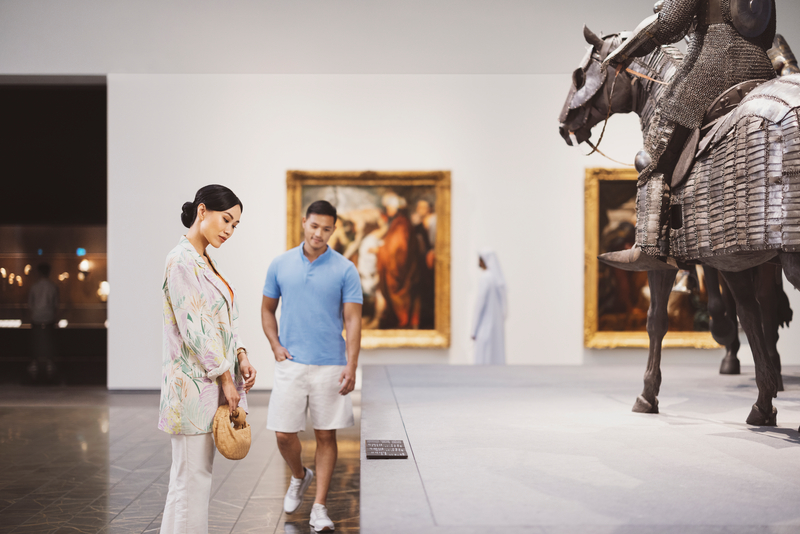 You don't need to go all the way to Paris to enjoy the famous Louvre Museum. The Louvre Abu Dhabi is an art lover's dream destination, with works from ancient times to the contemporary era on display. It's the Arab world's first universal museum and is considered one of the urban wonders of the modern world. The museum encompasses 9,200 square metres of galleries, including a Permanent Gallery and a Temporary Gallery with loans from notable French museums including the Musée du Louvre, Musée d'Orsay, and Centre Pompidou.
Relax In One Of Their Lavish Hotels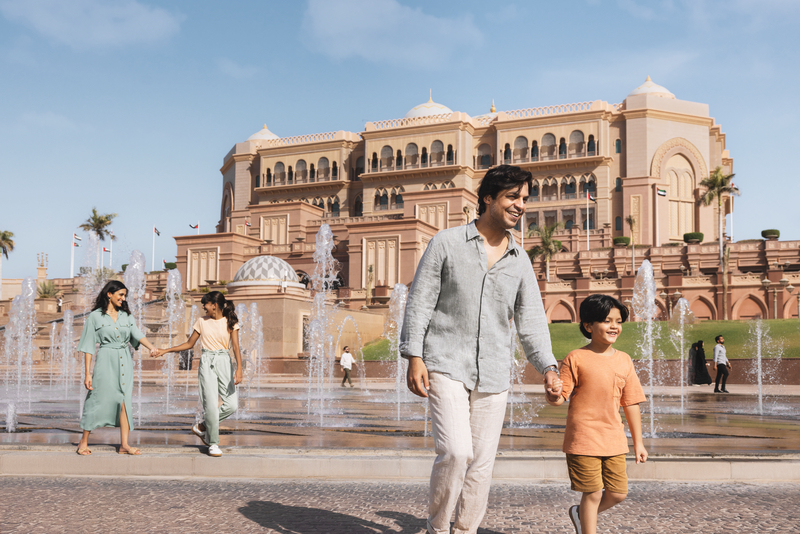 Abu Dhabi is known for its world-class hospitality. During your trip to the emirate, make sure to stay at one of their incredible hotels like the Marriott Hotel Al Forsan, which hosts 400 luxurious rooms and suites offering a view of the ground and the city, or the Hilton Abu Dhabi Yas Island, located on Yas Bay Waterfront's impressive three-kilometre-long promenade. The hotels in Abu Dhabi boast state-of-the-art facilities and amazing activities tailored for all ages, from spas to pools, and fine dining. At the Marriott Hotel Al Forsan, you have access to activities like horseback riding, go-karts, wakeboarding, and a paintball arena, ready for whatever activity that piques your interest. At the Hilton Abu Dhabi Yas Island, guests get free access to their private beach club. The hotel is also home to the first eforea spa in the UAE, as well as a state-of-the-art fitness centre, all within a five-minute walk from the award-winning Etihad Arena.