Sahel Guide: The Best of North Coast Parties for 5/8 Weekend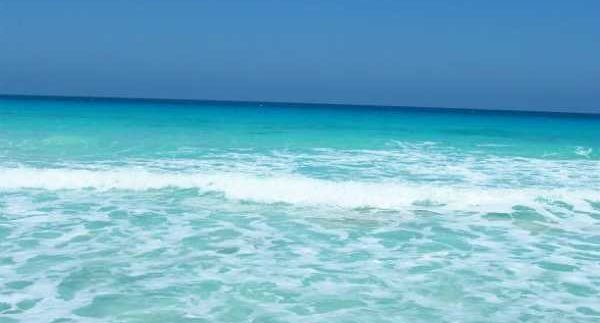 With
Ramadan falling right in the middle of summer season, it seems that most coast-bound Cairenes are trying to squeeze as much as fun as possible out of the remaining few weeks. The sweltering heat waves have been
especially helpful in sending us packing off to the beach each weekend, and to many, this weekend is the last sojourn to Sahel.
One of the world's top DJs and Ibiza's hottest act, Tiesto is finally here on the North Coast, launching his Kaleidoscope World Tour in La Jolie Plage this Thursday, August 5th. Although the party is schedule to start at the abnormally early hour of 1PM, local DJs Yasser El Hariry and
DJ Junior will open for Tiesto, so you may just catch him in time if you're heading out from Cairo on Thursday afternoon. One of you lucky readers got tickets through our generous competition, so
congrats to you. For the rest of you, book your tickets now to
see the legendary DJ on the beach.
For the rest of the weekend, we've got the usual suspects
with Sky Bar (Km 132); call 0120666660 or
0120555550 to reserve a last call evening of glitz, glamour and fireworks. Don't be surprised if you can't make a reservation; the club has been fully booked every weekend with a waiting list. Your best bet is to show up at the club early- and by early we mean 11PM max, not 1AM- and pray for good luck. If you're more than four people and running late, good luck trying but try elsewhere instead.
Indigo Marassi (Km 129) is keeping it low-key this weekend with DJ Simon playing a mix of house, Arabic and dance music from 8PM to 3AM. As usual, there is no entrance fee, but guests pay a minimum charge of 200LE that includes food and beverages. Call 0106015036 or
0102507370 to get your name on the list.
Tamarai
NC 151 (Km 151) kicks off Thursday, August 5th with DJ Samba and Fady Sayegh, playing their set with a celebratory
laser and fireworks show. On Friday, August 6th, party in the daytime for a change at the Electrum/Tamarai Morning Beach Event,
featuring Audio Tonics and much dancing on sand. Call 0185760119 or 0122999865 to reserve a spot. Expect to pay 300LE upwards for entrance only.
Mercedes Star Lounge (Km 124) closed its gate two weekends ago; so your last (but not safest) bet is Andrea at Hacienda (Km 160)- if you haven't made reservations and can't use your networking skills to reach the bar/restaurant's manager; then be warned that you may be turned away at the door for one reason or another. If you're feeling gutsy and up to the challenge, then good luck!
For information on where to stay in Sahel and how to get there, check out our Guide to The Ultimate Weekend in Sahel!