Sahel Guide: This Weekend's Best North Coast Parties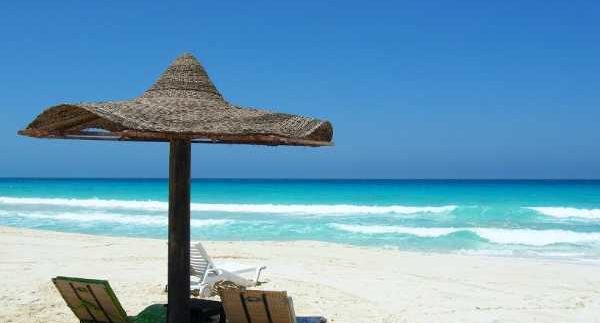 If the very
sight of this photograph makes you miserable and wish you were anywhere but
stuck at your desk right now; trust us, you're not alone. Getting back into
Cairo mode is really tough after a long, relaxing weekend on the beach, so we've
decided to brighten up your 9 to 5 a little by giving you something to look
forward to: this weekend's party schedule in Sahel. If you were on the North
Coast last weekend, you may have caught Beirut's Music Hall at Tamarai NC151,
the fireworks show at Sky Bar or Marina's live concert featuring everyone's
favourite mono-brow, Tamer Hosny.
For this
weekend, Sahel has a packed musical schedule for all of us beach-goers.
He brought us
Sophie Ellis Bextor two months ago, now Ahmed Ganzoury's party planning company
ByGanz is bringing DJ Freemasons and Katherine Ellis to Tamarai NC 151 in
Bianki Beach (Km 151) this Friday, July 23rd. Local DJ
talents DJ Samba, DJs ToyBoys and DJ Pro Moe are also set to play.
Contrary to
the late-night tradition of partying in Sahel, the event will actually start at
4PM and end at 11:30PM. Tickets cost a whopping 450LE per person (and we're not sure if that includes
anything other than a cover charge) and can be purchased on www.tazkartybyganz.com, or you can call
0107774040 for reservations.
For something
more chilled and much later in the evening, DJ Tito
will be playing this Thursday at Indigo Marassi (Km 129) for a fun night
of funk, house and disco hits. For reservations, please call 0106015036 or
0102507370. If you get there a little early, enjoy the restaurant's daytime
menu of beachside Asian fusion cuisine and shisha.
On the desert
side of the North Coast road in the Mercedes Benz Showroom (Km 124), Mercedes
Star Lounge promises an Arabian Nights' show on Thursday, July 22nd, which
includes live musical performance by Lebanese artists in both classical and
contemporary music. On Friday, July 23rd, Mercedes Lounge has local artists
Sobhi Bedair and Sadek performing a show suited for all ages. For more
information and reservations, call 0123125120 or 0123459246 between 12PM and
3PM, or 6PM and 9PM.
Having
apparently come back after its rumoured opening night mishap, Sky Bar in Hacienda Bay
(Km 132) is where it's at this Saturday, July 23rd, for your last
chance to party Sahel-style before heading back home to reality. Lounge by the
bar's beach and enjoy ice-cold cocktails, while at night, a resident DJ
will pick up the pace as you enjoy their flame show, non-go-go dancers and multi-level seating areas. Call 0120666660 or 0120555550 for information and reservation.
As with all of
the numbers listed in this guide, you may not get an answer if you call during
the day, as we assume that most of the people operating these numbers only work during the evenings just before party time. Seeing as this can tamper any
last-minute reservation plans, make sure you call several days ahead.
If all this doesn't inspire you to pull on your dancing shoes, there's always Andrea at Hacienda, as long as you can get in- the restaurant's manager is a living legend when it comes to his front-door policy.
For more
information on where to stay and what to do in Sahel, check out our Guide to
the Ultimate Weekend in Sahel.