Soft Beach: A Treasured Nuweiba Camp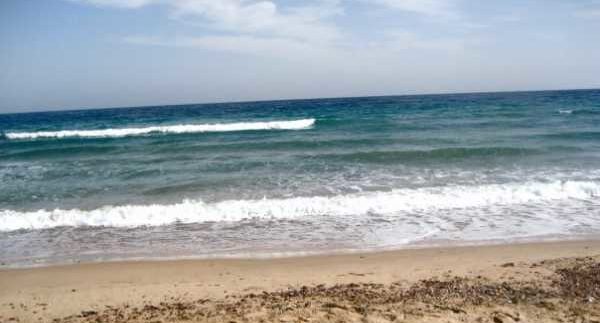 While all Nuweiba
lovers have their favourite camp, if you want a camp with a sandy rather than rocky
beach and some of the most gracious hosts around; try Soft Beach.
Located at the south entrance of Tarabin beach in Nuweiba, Soft Beach provides
sweet serenity and a magical retreat from the Cairo chaos.
Whether you're
taking the bus or brave enough to drive yourself; the camp isn't hard to find.
Located directly off the highway on the Taba-Nuweiba Route, the camp is approximately a
30-minute drive after Ananda towards Nuweiba town andthe Nuweiba
hospital.
The camp will
take over six hours to reach from Cairo.
Nestled along the shoreline with clear blue waters and plenty of coral reefs, Soft Beach
is a wonderful spot for snorkelers. While the sandy beach itself is rather
spacious, it's perfect for activities ranging from frisbee to yoga.
If you're up for
sleeping under the stars, the beach can be your bed for 30LE a night. Bamboo
and wooden huts are also available including large huts that can hold between
two to three people (60LE per hut for one person, plus 30LE per additional person), or smaller huts that are
ideal for no more than one person unless you like to cuddle real close (40LE
per hut, plus 30LE per additional person). During this reviewer's many visits, the huts have always been clean
and provide a locked door, electricity outlet and bedding, as well as mosquito
nets.
Western-style
shared bathrooms are found on site, divided between men's and women's. The
bathrooms may not be fancy but they are clean and tidy, and the toilets and
shower get the job done. The newly remodelled showers are open to the sky for
any open-air shower fans.
A free breakfast
is also included in the cost of all overnight stays and is cooked up in the
only café at the camp site. Cushions line the walls as lanterns dimly light the
open-air café. Whether you opt for sweet pancakes with banana and honey, or a
traditional Egyptian breakfast; their food is substantial and satisfying. The
full-scale menu ranges from mezzas including hummus and salad to pizza and
pasta dishes; all ranging between 15LE to 45LE. Drinks include fresh juices,
iced coffee and beer and wine. Open until 11PM, the open-air café also makes
for a great place for a game of cards at night.
If you left your
reading material behind, there's a small collection of books on site, free of
charge. Snorkelling gear is also available for rent or purchase and day trips
to St. Catherine's or a hike in the mountains can be arranged as well.
From the camp's
liberal atmosphere (read: few rules apply) to the outstanding customer service,
owners Cristina and Kamal never fail to help you feel right at home. They treat
you like family and after a visit or two, getting a discount isn't difficult to
come by.
For a day at the
camp including a night's stay, food, drinks, and rentals, expect to pay between 100 to 120LE; which makes Soft Beach a reasonably priced holiday option. If you're an
internet junkie, Wi-Fi is also available free of charge; but seeing as how you're
at the beach, do you really need a laptop?
Soft Beach is a consistent choice and is never
disappointing. From its usual cleanliness to the sandy beaches and staff that
knows how to make you feel at home, there might be nothing better.
For reservations, contact Soft Beach on (002) 0693500010 or check out their website for more information.