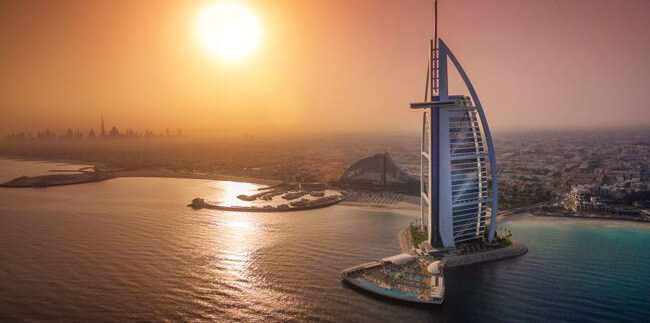 written by
Habiba ElSafady
Nothing beats waking up to a stunning view in a luxurious hotel on your vacation. The Middle East has it all, magnificent hotels with incredible views. What more could you wish for to spend a one-of-a-kind vacation?
Hotels play a huge role in portraying the destination you are at. This is why while preparing for your next vacation to a Middle Eastern country, it is important to make your decision wisely to ensure you get the full experience. The following hotels are guaranteed to make your holiday unforgettable.
Burj Al Arab Jumeirah – Dubai, UAE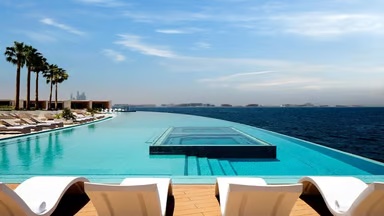 This seven-star luxurious hotel on its own island in Dubai features amazing views of the Burj Al Arab and the Arabian Gulf. It might be a little difficult for you to leave your suite as there is an 18-Karat gold-plated iPad found in each one which you can use to call your very own butler, as well as Hermes toiletries that will definitely leave you feeling refreshed. To enjoy Dubai's sunny, warm weather, the hotel features cabanas, sun loungers, swimming pools, access to two beach clubs, and access to one of Dubai's best water parks Wild Wadi, located only five minutes away from the hotel. You can also enjoy dining at one of the eight restaurants available at the hotel, which specialise in all kinds of different cuisines. Don't forget to end your trip with a relaxing spa day at their full-service spa overlooking the Arabian Gulf, making it even more comfortable.
Al Bustan Palace A Ritz Carlton – Muscat, Oman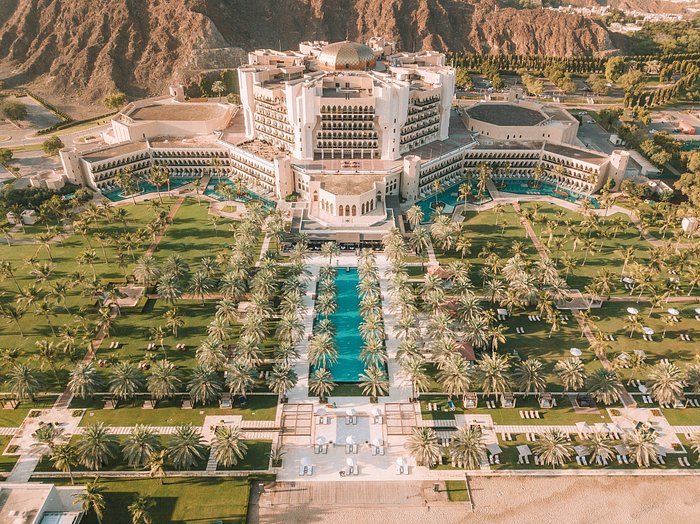 Al Bustan Palace will leave you in awe of its stunning view as it is positioned between the Gulf of Oman and the Al Hajar Mountains. This hotel is the perfect destination for tourists as it combines local and global influences with its architecture and services. Their newly renovated rooms are guaranteed to keep your eyes fixed on the breathtaking view as they overlook the sea, gardens, or mountains. Al Bustan has everything you need, including a yoga studio, gift shop, beauty salon, and more. With five international restaurants, a private beach, five swimming pools and one of the largest ballrooms in Muscat, you'll have the time of your life during your stay.
Four Seasons Hotel Bahrain Bay – Manama, Bahrain

Located in the heart of Manama, the Four Seasons hotel is the ideal destination for a beach holiday. Their various rooms make it suitable for travelling with your partner, family, or friends. They have premier rooms, superior rooms, executive suites, royal suites, and state suites, keeping your comfort their top priority in all options. So, whether you want to enjoy their white sand beach or their aquatic playground with more than 70 features and seven slides, it is guaranteed you will have a memorable stay.
Armani Hotel – Dubai, UAE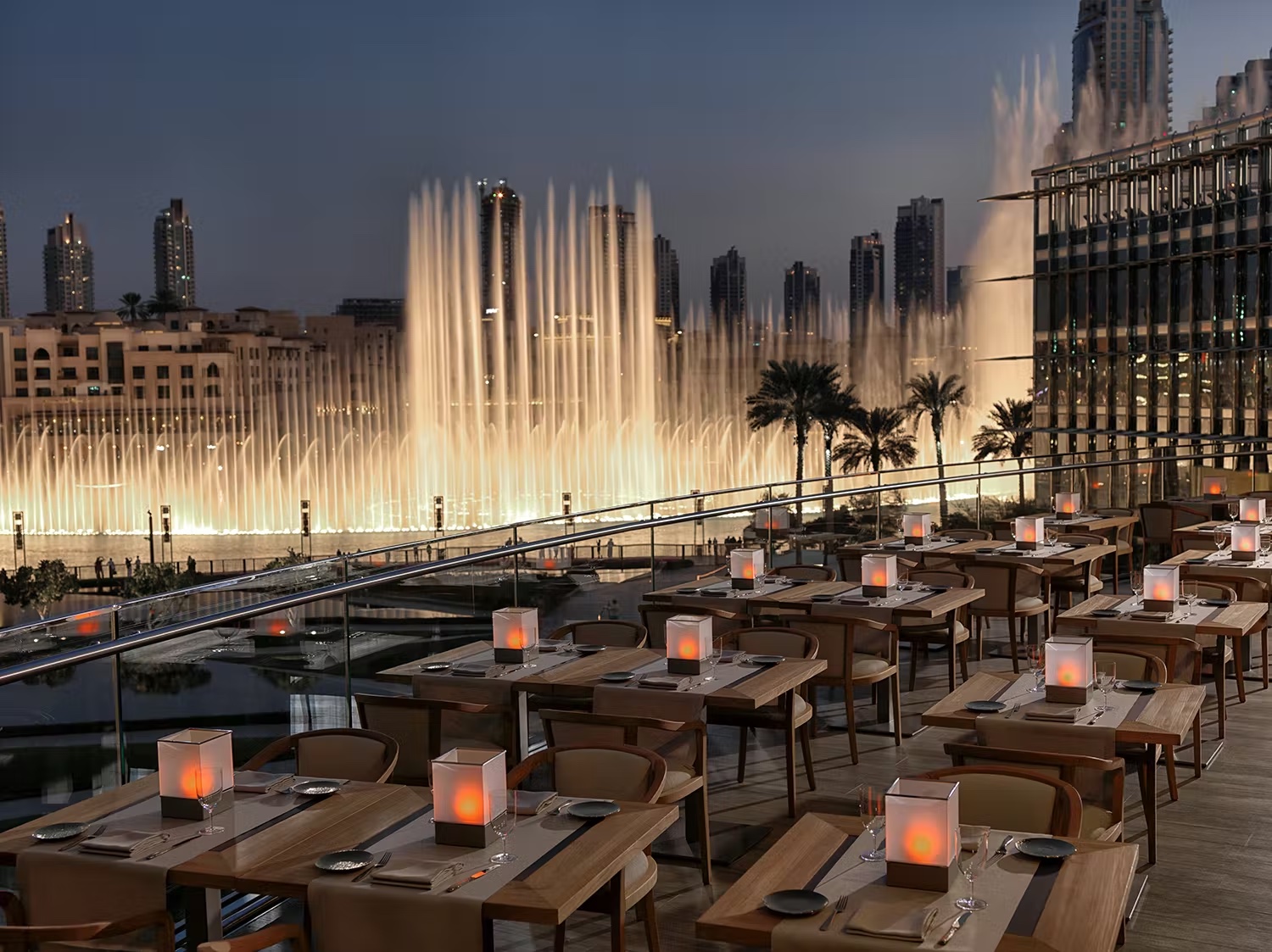 Nothing feels more luxurious than spending your vacation at a hotel fully designed by Giorgio Armani. Armani hotel is all about elegance and sophistication. It is located in the highest building in the world, the Burj Khalifa, with suites until the 39th floor overlooking the famous Dubai dancing fountain, where you get to listen to music through iPod docks. You can shop the latest Armani collection or their floral collection at the hotel. Then, for an unforgettable night out, dance the night away to international artists and DJs at Armani Prive, a premium nightlife experience entirely designed by Giorgio Armani.
 Al Rayyan Hotel by Hilton – Doha, Qatar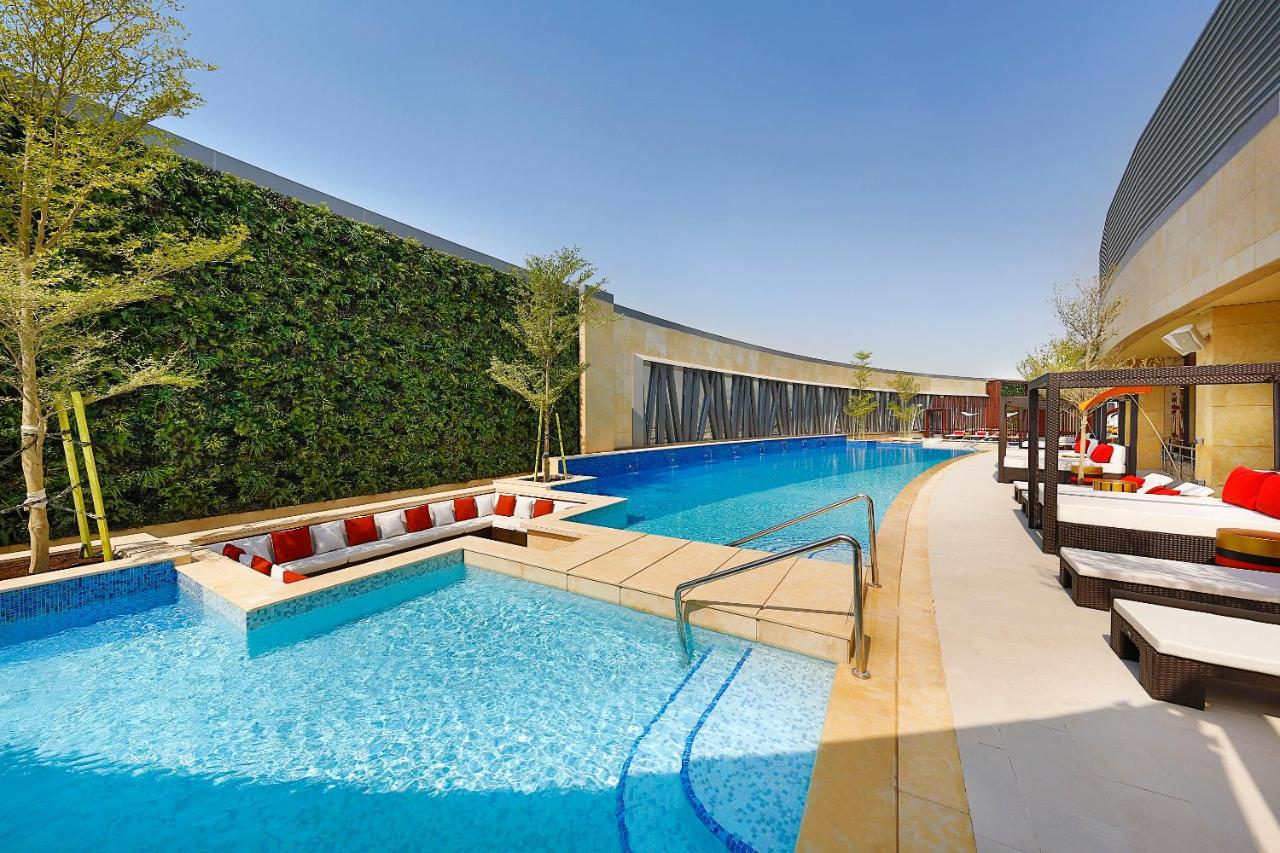 This hotel is guaranteed to uplift your mood from the second you enter. From their unique room designs, such as their Barbie and Hot Wheels family suites, to their fantastic location with direct access to The Mall of Qatar, you'll definitely plan a second visit. With access to incredible dining experiences, meeting rooms, a spa, swimming pools and more, this hotel is guaranteed to be your home away from home.