The Cairo 360 Guide to Travelling in Eid 2012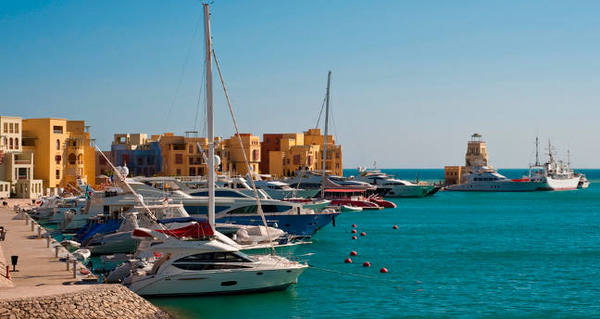 The only thing better than a weekend is the upcoming five-day Eid weekend! As Cairenes celebrate the completion of Ramadan, everyone is ready and waiting to hit the road and soak some rays on a beach. So if you're still undecided on how or
where to spend these glorious few days, here are a few of your options.
Sharm El Sheikh
The pumping Red Sea town was once nothing but desert with a
few scattered houses, but today; behold the bustling lights and energy-fuelled clubs it offers to crowds looking to let loose and go wild.
If you're looking to spend your holiday dancing the night
away then a room in Iberotel Lido in Naama Bay is a great option. With a
glimmering view of the bay, this hotel is an old time favourite for Sharm
frequenters. This Eid, a half-board double room goes for 900LE a night. For
more information on the hotel visit their website.
Nabq offers another great experience of Sharm El Sheikh. A
little further down Peace Road the newer part of this town is less touristic,
though equally attractive. Laguna Vista offers a variety of accommodation
options with a basic standard room starting at 669.25LE per night for B&B. To book online, click here.
Another fantastic way to enjoy Sharm is to hide away in the
five-star world that is Four Seasons. Set atop a cliff, with a spectacular view
of the sea, this resort will leave you pampered and treated like royalty. Once
within their walls, it will be difficult to find incentive to leave. Egyptians
get a rate of 1450LE (tax included) per night for a deluxe room, while
foreigners are charged 335USD minus taxes. These rates are for B&B.
Sinai
It may be a little hot to go prancing around camping, but
with the unequivocal skies, beaches and calmness that Sinai has to offer, the
heat doesn't matter that much. The Sinai strip between Taba and Nuweiba is
filled with a variety of camps to choose from, however this Eid, Maagana camp
ups its prices from the usual rates where a mountain side shack costs 300LE for
two people, half board, and a beach hut goes for 200LE-250LE for two people,
half board – visit their website for more information.
Slightly more mainstream is Basata, where the rates remain
the same at 400LE for a chalet suitable for three people, and 70LE for a two
person hut. Foreigners that don't live in Egypt are charged differently and in
Euros. Visit their website for further information.

El Gouna
A town that literally came out of nowhere, El Gouna has
established itself quite impressively, attracting more and more locals as well
as foreigners to move there entirely. For those visiting in Eid however,
several options are available. Beginning with the most pricey, the luxurious
Steigenberger Golf Resort offers a half board double room for 1,100LE; while
over on the new marina Mosaique offers a 800LE rate for B&B, and for a
lower price Captain's Inn has double rooms for 600LE, also for B&B.
Another way to spend a holiday in El Gouna is to rent an
apartment or house. For a minimum of seven days, rent a house with a pool or an
apartment with a spacious terrace. Holding some of the most impressive modern
architecture in Egypt, you will surely find something you can't resist. Prices
range 1,000EU to 2,000EU; you can browse options and book online here.
For a full list of hotels and further information on El Gouna, visit the town's official website.
Soma Bay
A recent addition to Egypt's beach resorts,
Soma Bay focuses more on relaxation, fitness and health. If you're looking for
more rejuvenation and detoxification over Eid, then perhaps this is the place
to go.
La Résidence des Cascades offers serenity and picturesque
scenery accompanied by professional spa and healing treatments. A half board
double room costs 1,200LE, though spa treatments are priced separately. If
you'd rather stay healthy with water sports, Breakers Diving and Surfing
Lodge is a haven for divers, windsurfers and kite surfers alike. For the duration
of Eid, a double room, half board, goes for 112EU a night.
North Coast
Almost fully booked this Eid, the North Coast, commonly
referred to as 'Sahel', still has one option left if you're looking to be a
part of this year's festivities by the Mediterranean. Jaz Oriental Club is a
little further down the coast but with its exquisite beaches and sophisticated
interiors, it is well worth the extra drive. A B&B package for a double
room goes for 2,400LE.
Happy Eid Cairo!