The Essential Guide to Felucca Rides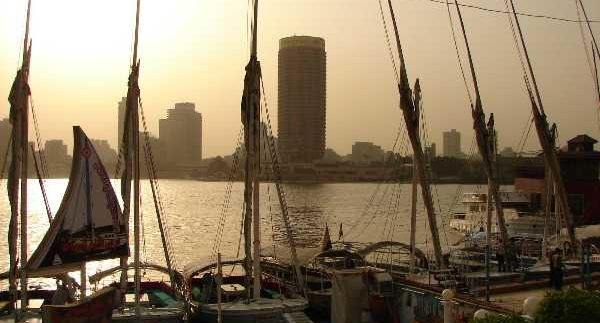 written by
Dallia Abdel Moneim
There are few things that exemplify Cairene pride with more energy or gusto than a colourful ride on a Felucca, especially if the sails are adorned with Amr Diab's mugshot or homage to the infamous Coca-Cola. Whether you're a fan or not, chances are you've found yourself cruising the Nile waters under blinking lights and blaring music at least once in your lifetime. With that in mind, we've taken it upon ourselves to compile a list of the dos, don'ts, and must tries to make the most out of this classic pastime.

Reportedly, the two best spots for pioneering a boat are off the Corniche in Garden City near the Grand Hyatt and the Four Seasons Nile Plaza, or in Maadi near Fusion and TGI Fridays for a more peaceful experience.

The Do's:

Go with an open mind—it's not just for tourists!

The larger the group, the more fun!

Pack some tablas, a guitar or harmonica so you can provide your own sing-along entertainment!

When a shaaby or baladi boat passes nearby with their Awadeya music blaring, get on your feet and join in!

Negotiate and agree on a price before boarding. And do make sure that your package includes getting the full tour– if your captain parks in front of the Hyatt to show you the "sights" you're being taken for a ride.

The Don'ts:

Don't bring alcohol, it's seriously frowned upon.

The twinkling lights might bring about the feelings of amour. However, this is a do not touch, do not love, and do not feel zone! You have been warned.

Don't jump off the boat or touch the water—this is seriously one of the dirtiest parts of the Nile.

Don't get upset if your ipod doesn't work with the speakers—remember, this is not P Diddy's yacht.

Forget the heels! Getting on and off the boat is a rocky experience, so avoid sprained ankles, slips or embarrassing underwear flashing, and dare to dress down.

The Must Tries:

In spite of our warnings, at least once, you should go thru the experience of being admonished by your captain for getting too close and personal to your significant other. Think of it as a Felucca rites of passage (Iran has its moral police, we have the Felucca Police!).

Catch the sunset; it's truly an amazing sight.

The Titanic "I'm the King of the World!" pose is a cheesy—but oh so necessary—ode to Leo and Kate.