Wadi El Rayan: The Beauty of Nature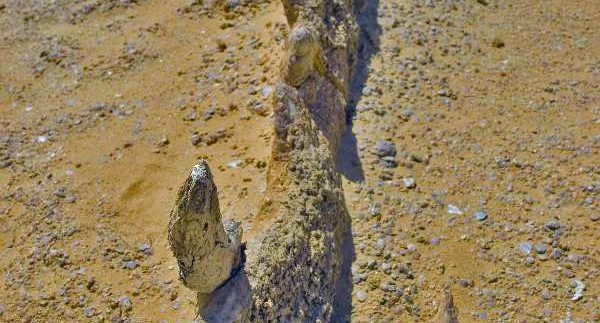 Located less than two hours away from Cairo, Wadi El Rayan is one of Egypt's
most famous nature reserves. Named after King El Rayan Ibn El Walid who had
lived in the area with his army, the nature reserve is part of El Fayoum
governnate and located 40km away from El Fayoum itself.
The Wadi El Rayan reserve consists of seven parts; the (loosely
translated) upper and lower oases, El Rayan Oasis, El Rayan Falls, El Modawara Mountain
(or Jabal El Modawara in Arabic), El Rayan Mountain (Jabal El Rayan) and Wadi El
Hitan (The Valley of the Whales). All these areas are full of amazing landscapes such as oases, mountains, rock formations and waterfalls.
Egyptian wildlife can also be seen in the area including white gazelles,
Egyptian gazelles, sand foxes and fennec foxes, as well as rare species of
resident birds, migrant birds and various kinds of eagles and falcons.
The area is also a major attraction to archaeologists due to the volume of
marine fossils and archaeological remains found in there. Wadi El Hitan is
named after the pre-historic whale fossils discovered in the area, which are
considered to be the earliest whale fossils ever found and earned the valley
its position on the UNESCO list of protected World Heritage sites.
El Rayan's waterfalls are about 20km away from the reserve's gate on
the left side of the road (of which nearly two kilometres are unpaved). The waterfalls
are beautiful but the unfortunate lack of attention by authorities makes them
look worn out; not the best sight for a tourist. We recommend not spending
much time here and investing your time instead in the fascinating protectorate.
Only five kilometres away, Jabal El Modawara is the definition of beauty.
When you climb this amazing mountain– which
isn't too bad to climb by the way– the view from above will easily take your
breath away. It's also a great spot for bird-watching, especially if you plan
on catching a glimpse of eagles or falcons.
Venturing further past Jabal El Modawara, adventurers may take a right
and drive east for 30km on a dirt road to Wadi El Hitan.
Arriving in Wadi Hitan itself is quite an experience. Although
the visitor centre is built as a Bedouin-style building; it does feel a little
disorienting to come across it after 30km of off-road hiking. As you venture
past that, you are literally taking a walk through history as every turn in the
path set out in the valley reveals another set of fossils belonging to
pre-historic monoliths of the sea. Unfortunately, many of the remains were only
partially fossilized but you still get a feeling of the sheer size of these
animals.
Although the dirt road is made for saloon cars, it isn't recommended
without a 4×4 as it is quite a rough ride. If you're stuck without a 4×4, and plan on
keeping your car in one piece, you can head to the waterfalls or any local
lodge and ask locals for a Peugeot station wagon to drive you in all the way; the
locals drive station wagons better than some of the most seasoned off-road drivers!
The magic continues throughout the rest of Wadi El Rayan, you can enjoy
barbequing, hiking and climbing; and if you're into photography, you're in for a
real treat.
Make sure to bring enough cold water, sunglasses and maybe a hat; it's
extremely hot all over the protectorate. Also, a 4×4 vehicle can definitely make your trip easier; as mentioned before some places
can't be reached by regular cars, which means more walking in the sun!
Wadi El Rayan is open every day from 8:30AM till 5:30PM. Entrance costs
2LE for Egyptians and 5LE for vehicles, foreigners have to pay 3USD (around 15LE) for
entrance.
Readers must note that the road to Wadi El Rayan
is not smooth; the freeway has barely any gas stations or rest houses
until the entrance gates of El Fayoum governate.
The 40km distance between El
Fayoum and Wadi El Rayan has lots of two-way roads with poor lighting; so be
careful if you're driving at night. That being said, such a beautiful landscape
is definitely worth the trip.