WIN! A Night for Two at the Cairo Marriott Hotel & Omar Khayam Casino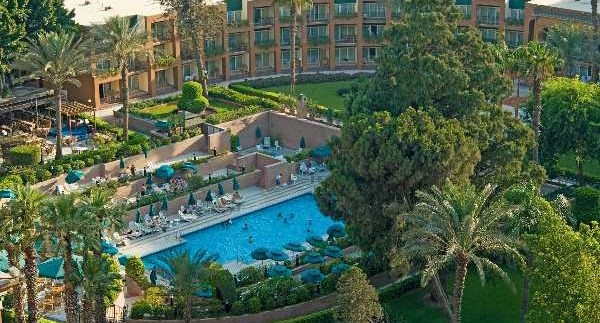 Are
you stuck in Cairo
with that long-awaited beach getaway looming far on the horizon? Are you
wasting away in the office, dreaming of the chance for a holiday? Well,
we
think you deserve an opportunity to escape without even leaving the
city.
Thanks
to the lovely folks at the Cairo
Marriott
Hotel
& Omar Khayam Casino in Zamalek, we're offering one lucky
reader
a chance to win a fabulous night for two on a weekend of your choice.
Bask in the hotel's scenic garden grounds, or enjoy
an afternoon dip in the Marriott pool. Take in the view of the city from
the
comfort of a deluxe room, and indulge in a complimentary breakfast
spread from
Omar's Café's buffet.
The
impressive converted palace that makes up over half the Cairo Marriott
Hotel in
Zamalek is a Cairo fixture, featuring several local favourites, from
Harry's
Pub to the Thursdays-only Fishmarket at Omar's Café.
For
a chance to win, please respond to the following query: which two
starters did
we recommend in our review of the Cairo Marriott's JW
Steakhouse?
Send
your answers to us at freestuff@cairo360.com
and include your full name and contact details. Terms and Conditions
apply.