Win! Two Nights at the Breakers Diving & Surfing Lodge in Soma Bay!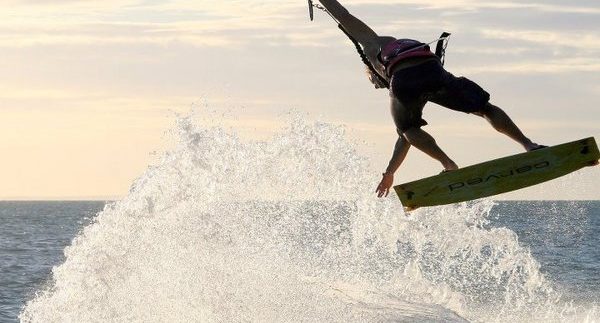 Is there anything more noble and brave than exploring the
unknown? Geography and science can only tell you so much, and it's only when
you take the plunge yourself that you can truly understand the beauty of
nature. What are we talking about? Diving. There's not many better places in
the world than the Red Sea when it comes to diving, surfing and enjoying Mother
Nature's aquatic blessings.
Cairo 360 and the Breakers Diving & Surfing
Lodge in Soma Bay are giving away a prize of a lifetime. One lucky reader will
win a two-night stay in Soma Bay! Pick a date at your convenience too! We want to make the summer of 2012 a
special one!
As its only
four-star hotel, the Beakers Diving & Surfing Lodge is the perfect spot to
enjoy Soma Bay and the magnificent entity that is the Red Sea. The hotel's top
notch facilities and stunning setting has made it a one of the most sought
after holidaying locations in the world.
Throw your hat into the ring by answering this simple
question: How many rooms are there at the Beakers Diving & Surfing Lodge? (Psst, the clue is here – look carefully) Send your answers to freestuff@cairo360.com, including your
full name and contact details. The competition ends at midnight on Saturday July 14th,
2012; so hurry up and send your answers in! Terms and Conditions apply.