A lot of the criticism that gets thrown at Ramadan is how some of the series can get too dramatic, too loud, too violent, and steer away from the Ramadan spirit. While they are fictional shows, it can still get a bit uncomfortable for people to watch such tense shows at a time where calmness and spirituality should be taking the lead in our lives. However, at least one show per year succeeds in capturing that spirit, and this time around, it was Layali Eugenie.
From the first few minutes, Layali Eugenie makes no mistake in proving that it will be a high quality series. The opening credit song does all that can be done to put you in the right mood and forces you to expect something epic. The show stars Dhafer L'Abidine, Amina Khalil, Carmen Bsaibes, Entsar, and Engy ElMoqaddem, as well as a number of supporting actors. Unlike other series, this one tells the story of our everyday life, a simple plot that is very relatable.
In the series, Eugenie is a theatre that houses a number of musical and dance performances, and it's where the heroes of the story meet. In real life, however, Eugenie is the name of a French Empress who adored Egypt, especially Port Said. Egyptian Khedive Saied invited her to Port Said, and as a gift, named a street there in her name.
In the beginning, the show was named Acacia, but then they changed the name. We've seen a lot of successful Egyptian series that were inspired by foreign stories, but it all depends on the ability to adapt the plot to an Egyptian backdrop.
This plot revolves around the social lives of a number of characters from Port Said, from different families, that are connected through the theatre. Engy El-Qassem and Samaa Abdel Khaleq are the two writers behind this story.
Engy and Samaa succeeded with flying colours in writing multi-dimensional characters, and putting them in a smooth plot that flows effortlessly. As for the dialogue, they put more focus on reading between the lines, and communicating what's not being said. The show is filled with brilliant pieces of dialogue that give us insight into understanding how the characters are feeling without being too explicit.
But, of course, we wouldn't expect anything less, especially with Hany Khalifa at the directing helm. A relatively unprolific director, Hany was behind many brilliant productions such as Sahar El-Layali and Sokkar Morr. He puts great weight on the rhythm of his shows, and knows how to keep the audience in tune with the story, and attached to the characters. Here, the director was successful in taking us into the world of the theatre, and the lives of the people we see in the series. Khalifa did a brilliant job, as well, in appropriating the lighting and visuals to work well with the era in which the series takes place.
Decorations and clothing are one of the best bits of the series. Costume designer Yasmin ElQady, and interior designer Yehia Allam, both exceeded expectations in bringing the 1940s back to life. The costumes, furniture, colours, and textures; everything is detailed to perfection. The same goes for the decoration of homes, restaurants, and the theatre, a true and authentic rendition of the 1940s style, and is a crucial factor in keeping us attached to the story.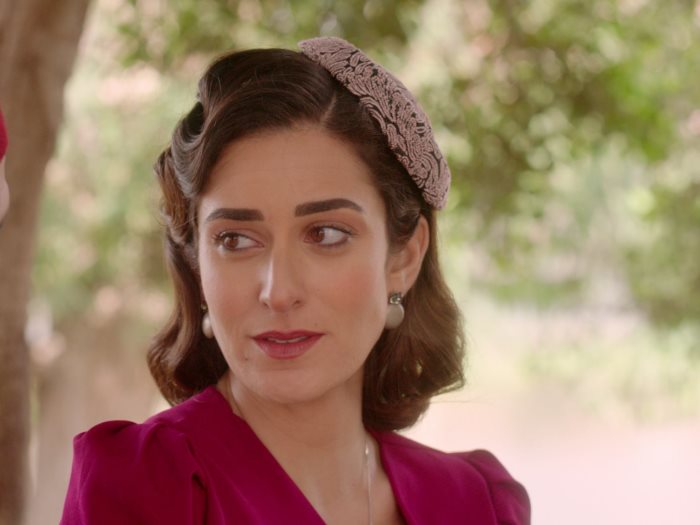 While Dhafer L'Abidine has a huge amount of fans, there is a relatively large number of people that doubt his acting skills, but this year, he showed us just how good he can be. Dhafer is in full control of his Egyptian accent, and plays his calm character very well. On the other side, Amina Khalil does a brilliant job, just as we would expect of her. Amina's character is very influential in the plot, and required a great deal of work from her.
The young actress, Asmaa Abo El-Yazid, is a revelation this year. She plays a songstress in the theatre, aspiring to fame after her family cut her loose. One minute, Asmaa would be up on the stage full of joy and smiles, then she leaves the stage and plays a completely different character, with the whole weight of the world on her shoulders.
But a real discovery this year is Entsar, playing a completely different role than we're used to from her. She usually plays a supporting actress with a few punch lines, but this time round, she plays a deep and complex character. Another remarkable performance comes courtesy of Laila Ezz El-Arab, who is forever proving that age has nothing to do with stardom. A lot of stars in Layali Eugenie play crucial roles, the writing was excellent, and the directing impeccable. Overall, in our opinion, Layali Eugenie is one of the best shows this Ramadan.
Translated by: Sherif Khairy