(Left  to right) Ibraheem Alkhairalla and Rawsan Hallak

Netflix, which in no time has become a household name, is set to start 2019 with a bang. Launching on the 1st of January, Comedians of the World is a one-of-a-kind show that speaks the language that unites the whole planet; laughter.
Releasing all the episodes in one go, Netflix gathers a host of 47 world-class stand-up comedians that took to the stage to represent 13 regions of the world, in 8 languages; we are talking stand-up comedy shows delivered by Nish Kumar from the UK, Neal Brennan from the US, and many more.
From the Middle East comes the best funnymen and women in the region; Ibraheem Alkhairalla and Moayad Alnafie from Saudi Arabia, Adi Khalefa from Palestine, and Rawsan Hallak from Jordan, and we had the pleasure of sitting down with some of them.
As we mentioned before, laughter is a universal language, but will the dialect barrier stand in the way of the audience who come from other countries in the region getting the joke? For Alkhairalla, whose style already depends on mimicking various dialects, it was all about the content: 'I share [with the audience] the funny situations that I've encountered, regardless of their background, hoping for the best.'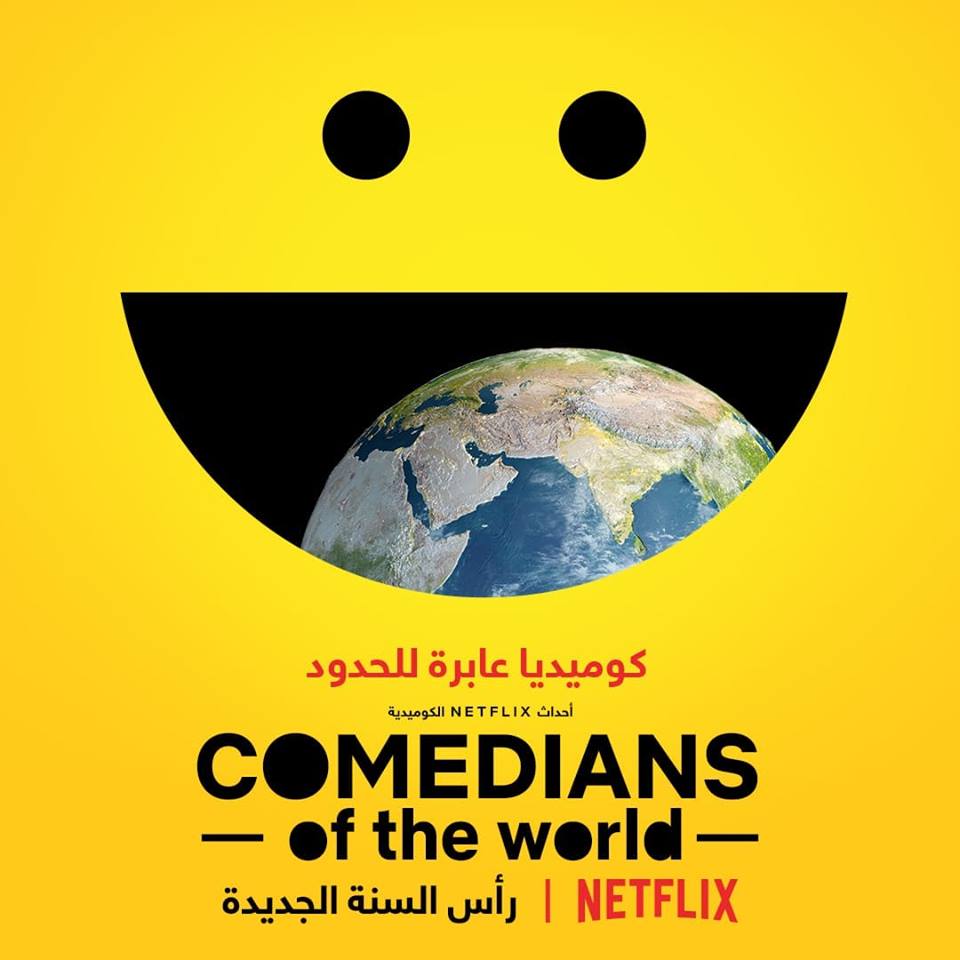 But for Hallak, it was different 'just stick to using a simple language when you're telling your story, that's my target.'  Same thing with Khalefa, whose mission was to steer away from what's local, and opt for a more general content that addresses the different audiences in the region.
For a region that is unfamiliar with discussing certain topics, let alone allowing curses to be casually thrown here and there on stage, creating a realistic stand-up comedy show under the scrutiny of censorship can be a tough job.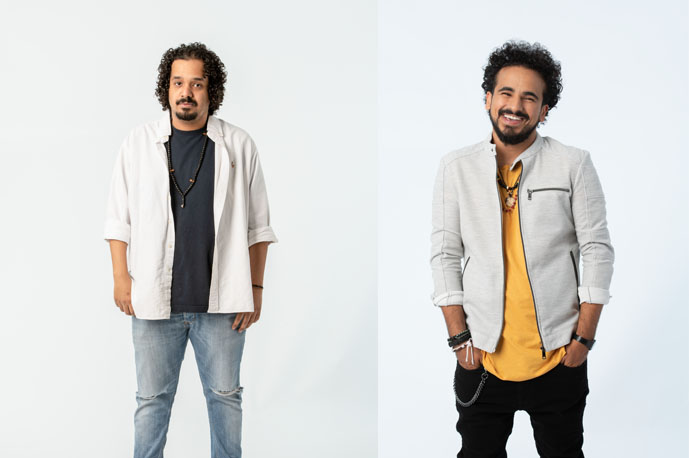 Left to right: Moayad Elnafie and Adi Khalefa
Luckily, that wasn't the case with the Middle Eastern version of Comedians of the World: 'except for directorial purposes, nobody from Netflix asked to review our material before going on stage.' Khalefa said, and on using curse words in his show 'Not justifying it, but we do use curse words in our daily lives.'
But then again, including foul language is not a priority to Khalefa: 'Take seven curse words and try to come up with a funny content, you will simply fail. By the end of the day I respect my audience, and that makes me censor my own material, but as long as I am comfortable with what I am presenting, I will go on stage, and so be it.'
Other than censorship, having a female stand-up comedian is another oddity for the region's audience. 'It's a huge responsibility to represent women; even though I criticise them sometimes, I try to show them at their best, and to be the voice that speaks about their issues, and pains.' Hallak said.
Recently, the field has seen so many changes that make one optimistic about the future of stand-up comedy in the region. Having been around since 2007, AlKhairalla has witnessed many positive changes: 'There were few stand-up comedians back then, I used to perform at my house to my family and friends. Now there are two comedy clubs in Jeddah, and another in Kuwait. Dave Chapelle performed in Dubai twice. The audience is growing, and is thirsty to see more of that art.'
With the heavy dose of stand-up comedy that Comedians of the World is set to bring next year, we are pretty sure the audience will have their thirst quenched.