At first, Tayea seems so similar to a lot of shows whose plot take place in Upper Egypt that perhaps you wouldn't even give it a second look. But thanks to great acting, excellent writing and genius directing from Amr Salama, Tayea has presented itself as one of the top shows this Ramadan.
A lot of shows present good quality without getting the deserved acclaim, while others find popularity with mediocre performances. Tayea, however, has managed to strike a balance. The show stars Amr Youssef, Amr Abdel Galil, Saba Mobarak, and Ahmed Dash, and is written by Mohamed, Khaled, and Sherine Diab.
The show follows an Upper Egyptian medical graduate, who stands firmly against the idea of vengeance (El-Tar), and somehow gets tangled in the business of smuggling antiquities. The Diab family has managed to write up a unique story with interesting and relatable characters. Most people who watch the show will find themselves deeply attached to the heroes and the villains alike. The Diab family managed to achieve the three pillars of writing: development, boldness, and good story telling. It quickly moved from an ordinary Upper Egyptian show about vengeance and antiquities into a dramatic show with unexpected plot twists and deep emotional attachments.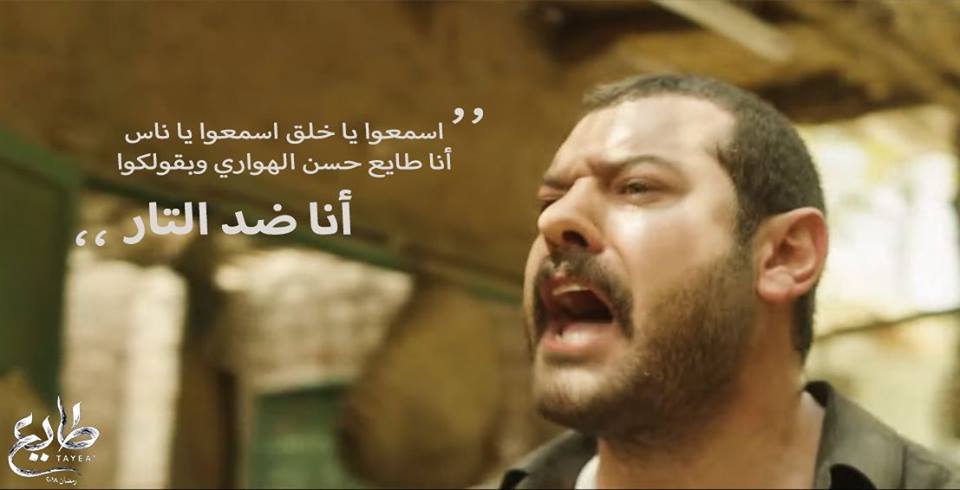 Not afraid of taking risks, their boldness in making decisions as to where the story goes surprised audiences, sometimes to the point of annoyance. Writing a good story is not about where people want it to go, but rather what would make more sense at the end and what would leave them more satisfied with their experience.
As for their story telling abilities, you'll see that for yourself when you watch the show in the lack of fluff and filler; an epidemic that spreads through most Ramadan series. Each episode has a name, a title that describes that individual story as a whole, giving each part of the series significance. Mohamed Diab pioneered the writing family in 2006's Ahlam Haqiqiya, followed by the mega success, El-Gezira. Afterwards, Khaled Diab joined in Ahmed Helmy's Alf Mabrouk, and finally their sister, Sherine, joined the party in writing the sequel, El-Gezira 2.
 As for direction, Amr Salama was able to bring out the best in every actor, while making sure that no performance overwhelms the other. The star of the show, Amr Youssef, has been diversifying his characters to pull away from the pretty-boy stereotype. He went with it in Grand Hotel, went against it in Awlad Rezq, and is now moving in a different direction with Tayea. And after an underwhelming show last year, he's back with a banger.
Supporting actors were key to the show's success. Saba Mobarak's performance as Mohga was remarkable, the Jordanian actress was able to capture the Upper Egyptian accent with ease, and showed great acting skills to display her character's development. Amr Abdel Galil gave one of his best performances, and one of the top villain performances in Egyptian drama. He's known for his sense of humour, but he combined that with excellent acting skills to give us memorable villain in El-Rayyes Harby, something reminiscent of the great Adel Adham.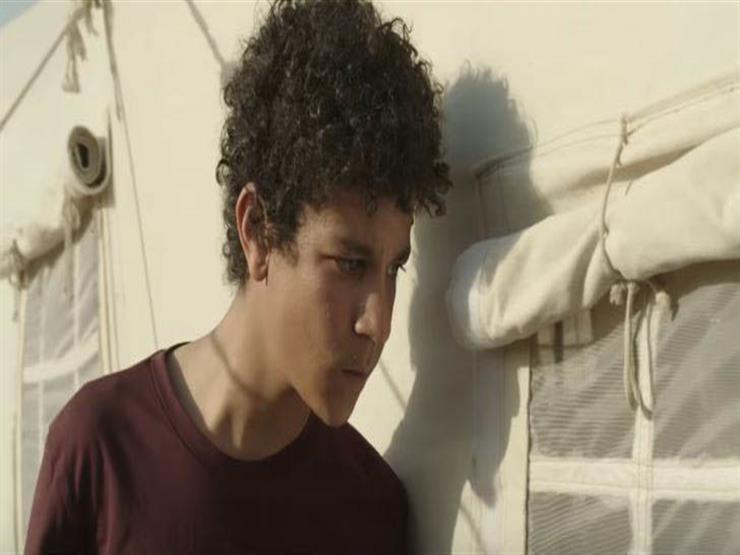 Roshdy El-Shamy plays the mayor in the show. We saw him last year in Wahet El-Ghoroub, and he capitalised on his brilliant performance with yet another. We also saw Ali Qasem as Dahy, who put a firm foot on the right path in his acting career with Tayea. One of the most significant performances is Ahmed Dash's, whom we talked about in a previous article on top rising talents this year. Originally discovered by Amr Salama, he chose to bring him back for a role that saw him develop even further as an actor, playing a character that proved to be very popular with the audience.
Everything in this show was patiently crafted, even the opening credits by Wael El-Fashny, who gave a very fitting folkloric performance. Tayea is a must-watch this year, and we're hoping to see even more in the future from everyone involved in this series.
Translated by: Sherif Khairy