The Interrupters: Combating Street Violence in Chicago
Ameena Matthews

Tio Hardiman

...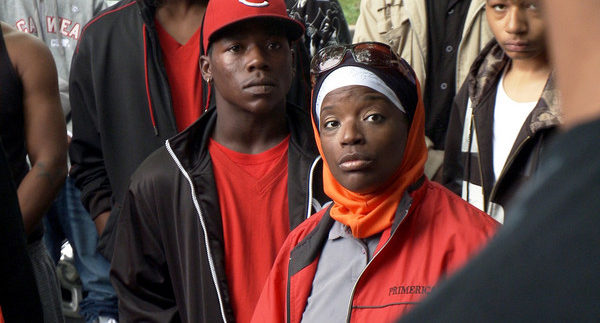 The title of the film, The Interrupters, refers to people who act as mediators in violent situations to prevent any further bloodshed. The documentary profiles a group called Ceasefire which aims to lessen the increasing gun violence within the black and Latino communities in Chicago. We get to know a few of the prominent members, all of whom are ex-gang members themselves and witness them in action.
Despite the fact that the documentary tackles a highly volatile and dangerous epidemic, the film has a generally upbeat tone. The Interrupters may lament the constant deaths of young people but nobody here is succumbing to helplessness. Ceasefire are doing something about it and this documentary is that rare portrayal of minorities and the underprivileged taking matters into their own hands and affecting change. Too often, the efforts of the disadvantaged are relegated to the sidelines and their side of the story are seldom told. Thankfully, this documentary bucks that trend.
The film shows how the odds are stacked against Chicago's black and Latino populations since birth; how they're socialized, the education they receive, the way police treat them, their economic status and racism all intersect to make their entanglement in crime and ending up in jail, at one point or another, not only highly likely, but inevitable.
Choosing to profile three different, highly charismatic, interrupters – Ameena Matthews, Cobe Williams and Eddie Bocanegra – gives the film a very intimate, personal feel. The amount of empathy they have for the people they're helping is incredible, and so are the lengths they're willing to go to for them. They give the film, which is pretty tough and grim, a beating heart and a sense of hope; these are people who were in the thick of it all, yet they have managed to turn their lives around and use their experience to help break the cycle. Together, they make the documentary, which is completely free of any bells and whistles, a riveting watch.
The Interrupters feels like a real community project. The cameras are allowed access to places and moments that are so shocking in their vulnerability that it's a wonder the filmmakers were allowed to shoot there in the first place. Not to mention the candour with which people act in front of the cameras; nobody looks stiff or like they're acting and all of this gives the film an aura of honesty, compassion and realness to it.
Despite the awful subject matter, it's completely uplifting, and even though the film tackles a very specific problem and profiles a localised group, you don't have to be from Chicago or directly affected by the violence to appreciate the purpose behind this production.