written by
Sarah Mosharef
You can definitely transform yourself from being a pretty little girl, to an ambitious and head-strong woman, it's all just a dream away! Sandra Shehab, a famous Egyptian-American blogger residing in the USA, has managed to earn a top 10 spot on the ever-popular TV show, America's Next Top Model. 
Anyone who has an Instagram account is probably familiar with Sandra's unique clothing style, impeccable taste in makeup, and hunky fiancé. However, little did we all know that this social media butterfly was going to make it as a  finalist on America's Next Top Model. This is pretty big news, especially considering the fact that she had never  modeled professionally, and the fact that no other Egyptian woman has paved the way when it comes to holding down an international career as a supermodel.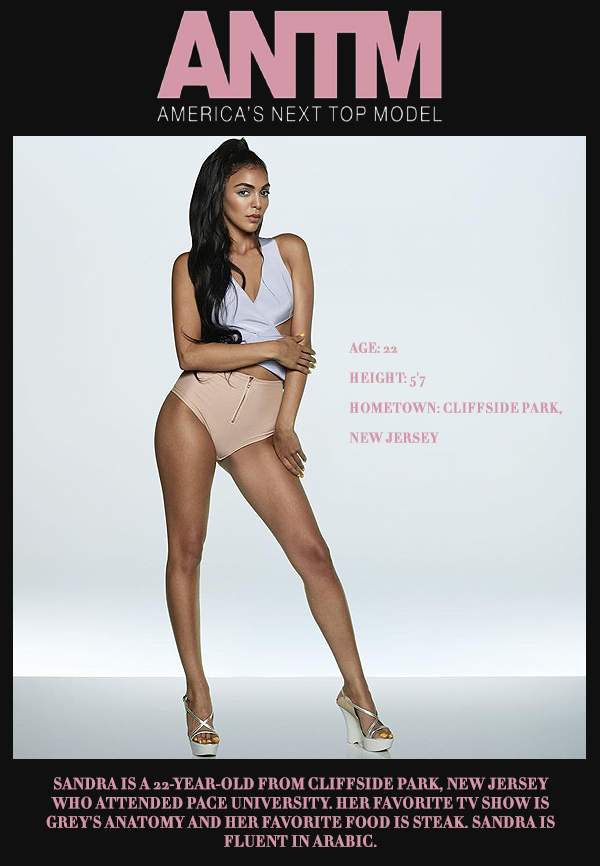 Sandra kicked off her career as a vlogger/blogger in 2016, with a series of YouTube videos called Evening Glam Makeup Tutorial. Afterwards, people started following her Instagram account, and followers were quickly mesmerized by her beauty, style, class, and strength. From her makeup, to her clothes, to her relatable personality, we all quickly became very jealous fans of Sandra's fairy tale life. It is no surprise that she has managed to muster over 160K followers, inspiring her to plan on launching a website: Sandra's Closet. On the website, Sandra plans to sell the garments and looks that she posts herself wearing. 
Even though Sandra is a well-known blogger, who takes glorious pictures – and believe us she knows how to pose – modeling wasn't the thing she did best. In an interview with America's Next Top Model, which was conducted with her right after she got eliminated, Sandra said "You come here thinking the photo shoots will be like posing for Instagram, and it's nothing like that!" She had to learn and work hard, and she got even further than she had ever thought possible. Will she pursue a modeling career, or will she remain the fashion blogger everyone loves, or even do both? We aren't really sure. We do know, however, that we are extremely proud of this stunningly beautiful and ambitious Egyptian woman.