Al Masar Gallery: Contemporary Views III Exhibit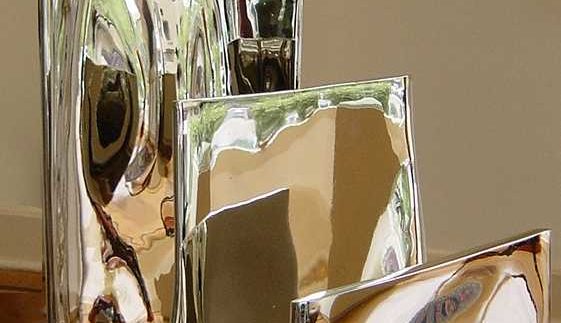 While
the island of Zamalek is full of various art
galleries, bookstores and coffee shops, it's the perfect hangout for anyone
dying for a little aesthetic pleasure or perusing of the intellect. Situated
across from Diwan and behind Aboul Sid is the Behler's Mansion, home to Al
Masar Gallery.
Founded
and directed by Waleed Abdul Khalek, his twenty years of experience in promoting
modern and contemporary Egyptian art are clearly visible from the moment you
walk through the gallery's door. To commemorate Al Masar's second year of
dedication to its use as a multifunctional exhibition space, they are currently
holding a collective exhibit entitled Contemporary Views III: Masters of
Yesterday, Landmarks of Today and Stars of Tomorrow.
The
exhibit covers a broad range of styles in addition to schools of contemporary
and modern art, with the majority of the artists hailing from Egypt . At the time of our visit,
the curator on site was more than welcoming and gave us our space to wander
from room to room. From the gallery's dark wooden flooring to its sporadic
bookshelves and seating areas, the cosy yet aesthetically refined environment will have you feeling at home in
no time.
The works of art range from sprawling, oil and
acrylic pieces to smaller bronze sculptures. A large portion of the pieces follows
the theme of the female body through various forms and forte, we couldn't help
but wonder what the message is behind these pieces. One eye-catching piece was
a polished chrome bronze piece by Essam Darwich. 35x35cm in size and minimal
with detail yet highly stylised, the piece consists of nine panels brought
together by fine lines and hammered insets, and can be interpreted as a
delicate expression of emotion and human touch.
You'll
find a few George Bahgoury pieces scattered throughout the rooms, while one of
his large oil and acrylic paintings was displayed: well-composed and filled
with bright hues and abstract design as
well as small details throughout; it takes awhile to soak the painting in.
In
the back room that serves as an office-and-seating area, there are two
phenomenal still-life oil paintings by Sameh Aboul Ezim that you won't want to
miss. With a precise amount of detail given, you'd have to give a second look
to ensure they aren't photographs. While one painting depicts three rugged leather
suitcases waiting near a shore as a storm approaches, the other at its side
portrays a young woman solemnly waiting on the very same shore. Not only do the
paintings work inexplicably well together; but with colours and texture so rich,
you're left nearly feeling the materials and atmosphere; evoking a relationship
of travel and lost love.
While
you're there, be sure to also check out the latest works by Hany Rashed and
Haytham Nawwar. The gallery is a great getaway on a hot summer's day; so stop
by and enjoy the exhibit; maybe it will get your own creative juices flowing.